DIY Lace Window Treatment With Cornflower is easy and beautiful way to add privacy as well as reduce heat in hot days.  Annabel Vita shares with us today this ingenious technique to use cornflower and lace to transform boring windows into a lovely decorative ones. This window treatment lets in natural light but still gives privacy. It is also easy to apply and easy to remove, you can change the lace every year, which is really perfect for renters or for someone who needs constant change.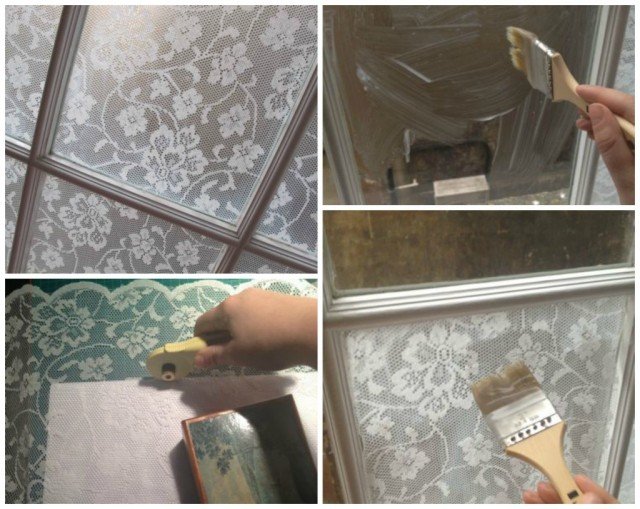 Learn how to dress up your own windows via the link: AnnabelVita – Lace Window Treatment With Cornflower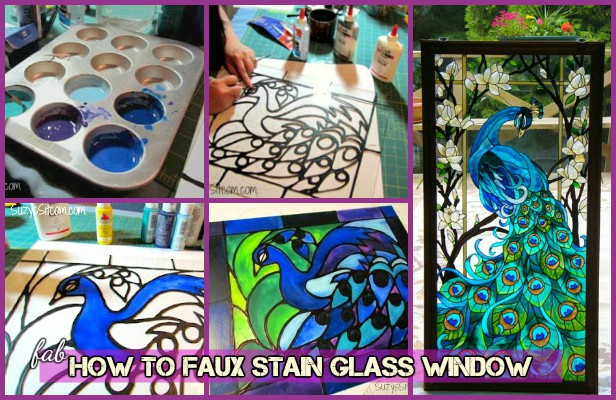 DIY Faux Stained Glass Windows
Coral TV shares the video tutorial on this easy DIY lace privacy window which allows complete privacy while avoiding the inconvenience of traditional window coverings and allows natural light to filter into the room without sacrificing privacy.
Main Supplies you need:
Boiling Water
Corn starch
Lace to cover your entire window
Standard-sized paintbrush
Crafting scissors
Measuring tape
Video: Coral TV