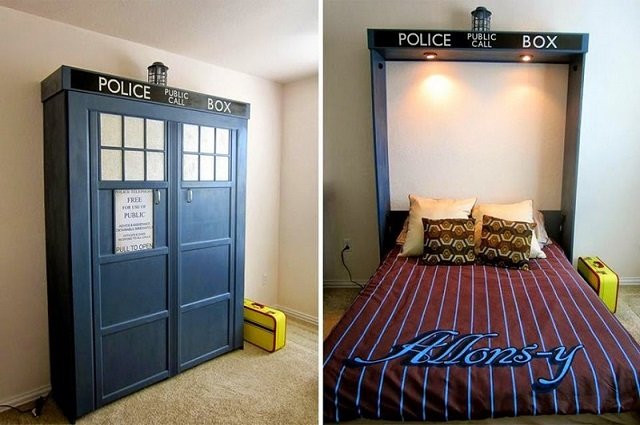 Feel limited space of the room, or you just want to space up your room to make it bigger? Check out how to create your own impossible illusion that a whole room can be hidden inside a small, blue rectangular box with some basic carpentry skills and a Murphy bed! Look what Stubbs from the 'Stubby Thumb' made with her guest room. To maximize the space and create a perfect room to host friends, she created a cool Tardis Murphy Bed which is magically installed in any part of your house to complete the illusion that the room looks bigger, an impossibly whole lot bigger on the inside.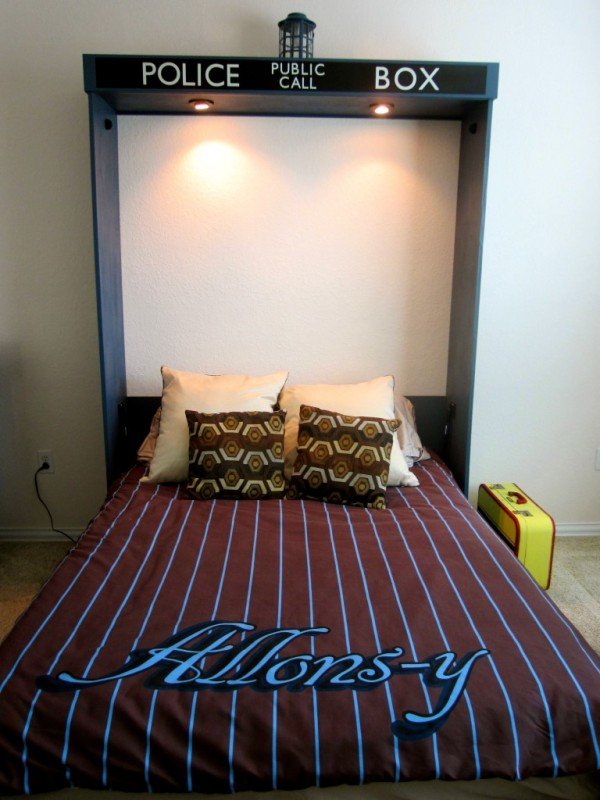 On the outside, it looks like a normal and outdated blue telephone box. But when you open it and take a peek, a whole lot of real estate is revealed on the inside!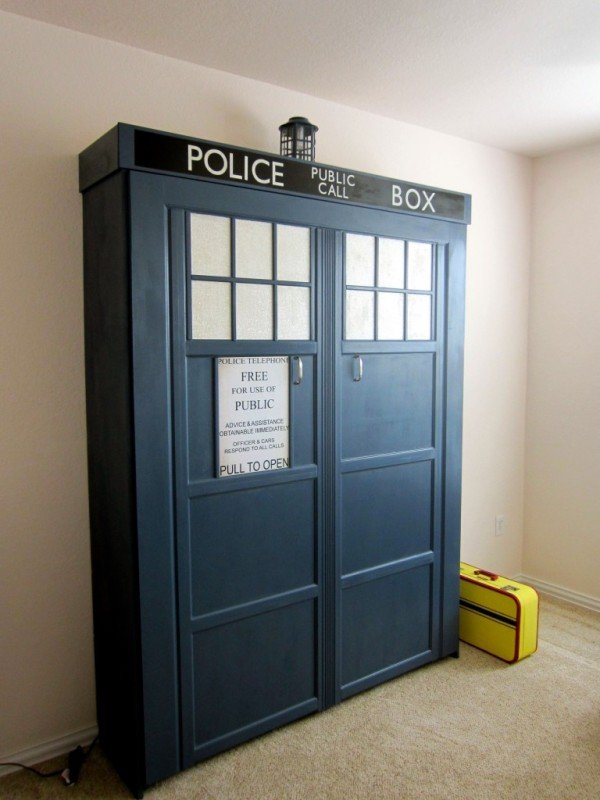 If you happen to be a fan of Doctor Who, and as creative and ingenious as this awesome DIYer, you can replicate the iconic phone booth to make a custom Murphy bed, or change it into an inspiring bookshelf, a craft closet, an inviting bar or a movie theater station that works great both as a piece of functional furniture, as well as space saving decorative piece. You can even make it a built-in during room design!!
Check out the full tutorial on the Stubby Thumb!