You will be amazed by this awesome Bookshelf Chair at first impression, and what's better is you can make it yourself with free plan available. Even though it is quite an advanced project, perfect for a person who is highly skilled in woodwork, Darko K, who entered with this DIY for the first time on Instructables, managed to complete it with easy and extraordinary style!
You may love: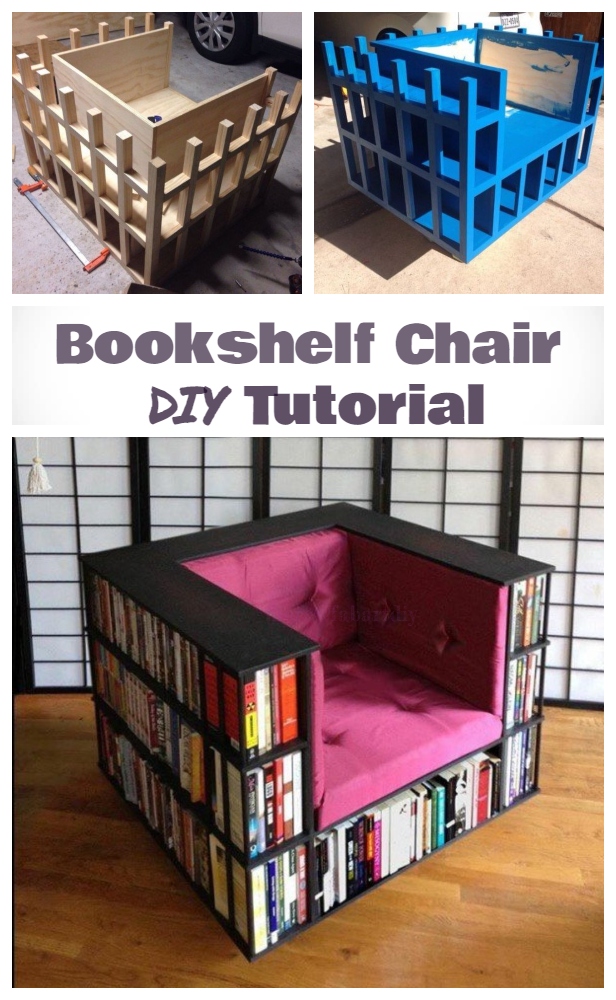 The probable inspiration for this Bookshelf Chair was La Bibliochaise designed by nobody&co, which goes together with a footrest as below.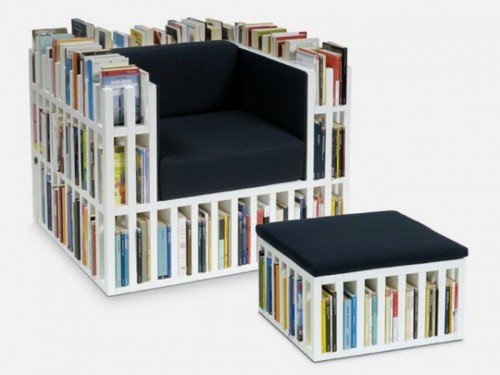 If you try to recreate his project, you'll be provided with full step by step instructions as well as detailed photos. Just click the link for DIY Bookshelf Chair and make your hands busy this summer.
Main Supplies you need:
Plywood boards
Pine strips
pine
Kreg pocket screws
Gorilla wood glue
You can make it more elegant by adding the top board on the chair, so awesome a furniture addition for book lovers! this is why i'm broke has the chair with covered top.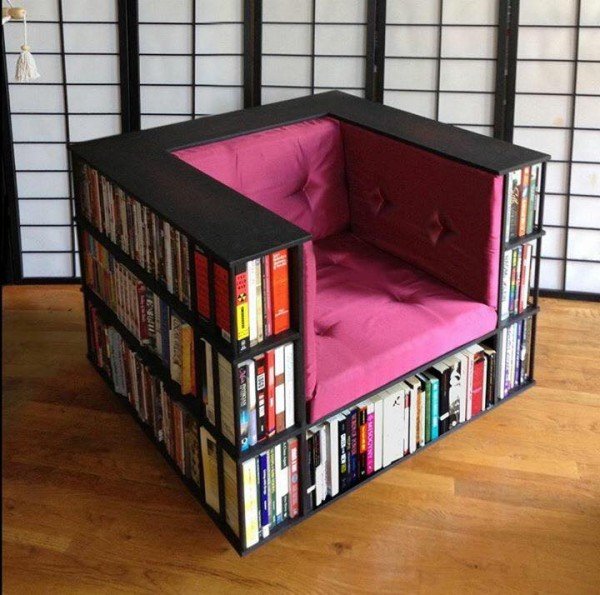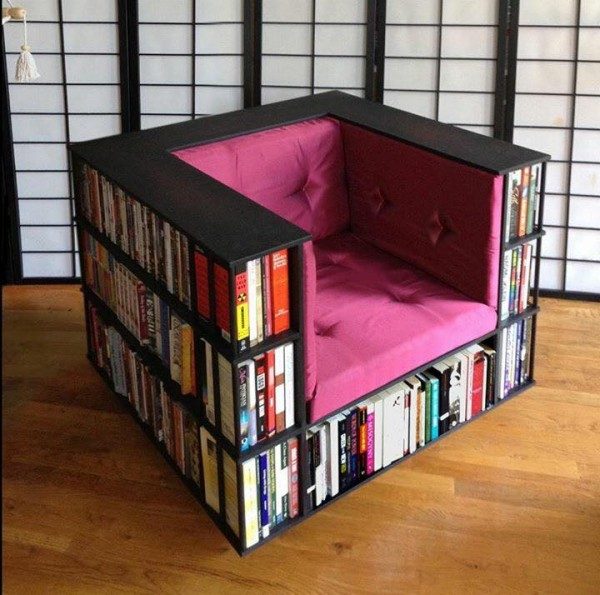 We need to basically build up the first floor as a base before we build the seating area. Design the shelf depth beforehand, change the seating length to your exact needs, such as a book bench for family reading time.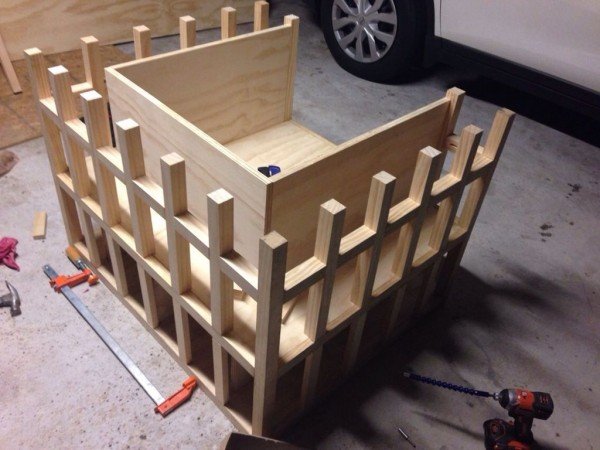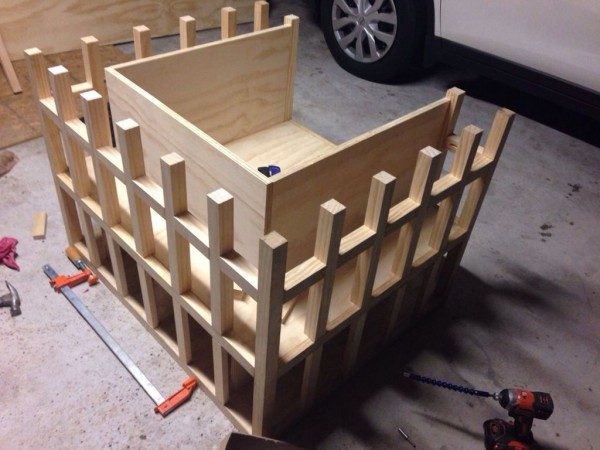 Paint the surface of the furniture, you can sand first and then paint, add gloss or other surface treatment.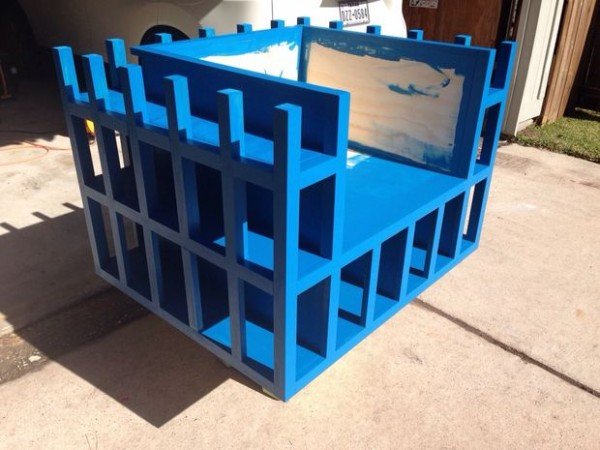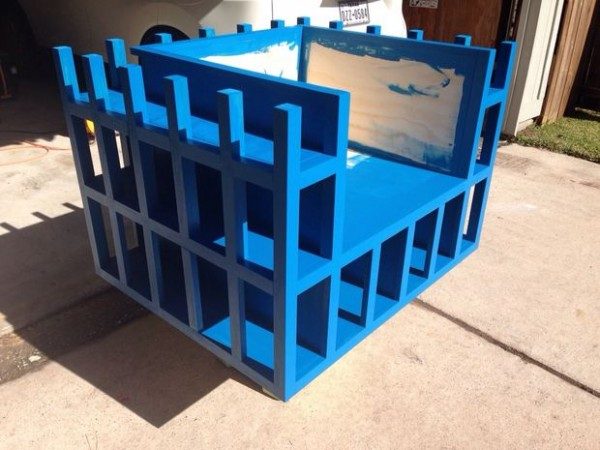 The open top design of the shelf is perfect for storing the book with extra height.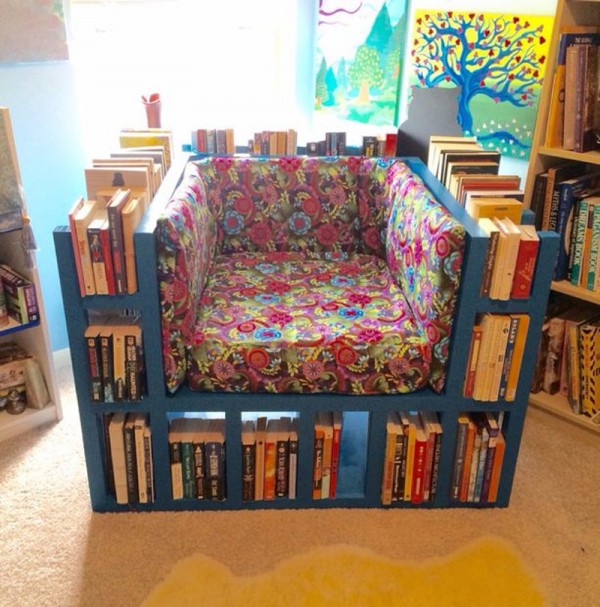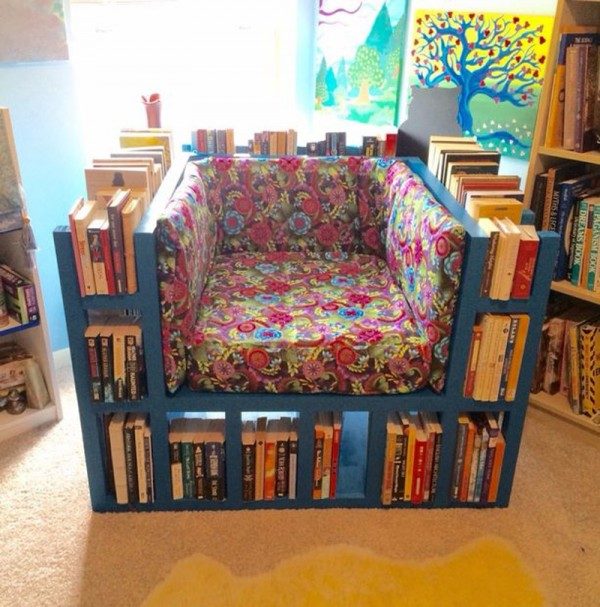 Darko On Instructables shares the step by step tutorial on how to make your own via the link: DIY Bookshelf Chair