If you have old metal barrels at your home or easy to get them, you are lucky enough to have these fabulous recycling DIY ideas and tutorials here. You can simply add a top to make it as coffee table or patio set, or cut and transform them into beautiful couches and chairs. Go check out these amazing DIY  ideas on how to use your old barrels to make great creations for your home and garden.
1. Lace Like Recycled Oil Drum Furniture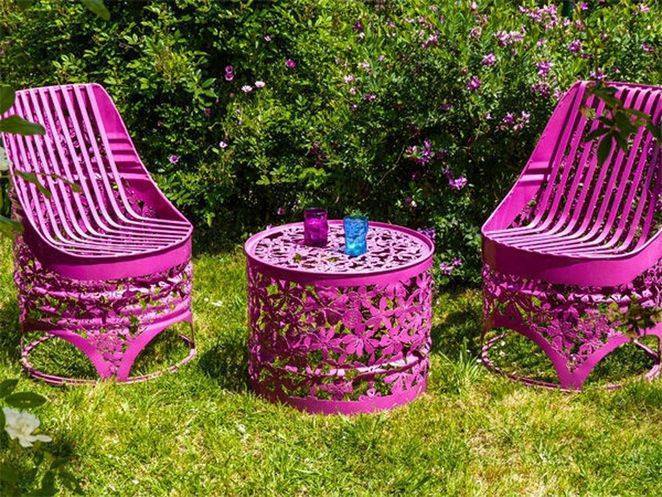 French designers Anne and Philippe Guilbaud (literally "lace & can") take a fanciful approach to recycling these metal containers, cutting each manually to transform them into functional chairs, lamps and cabinets that are also true works of art. (Image: treehugger.com)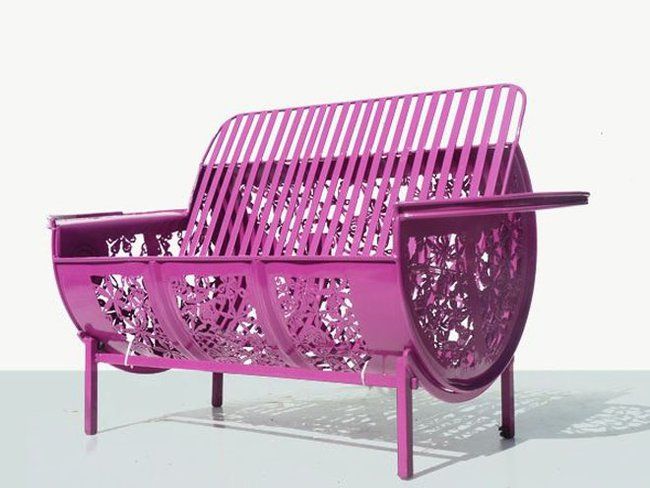 2. Oil Drum Rocker Chair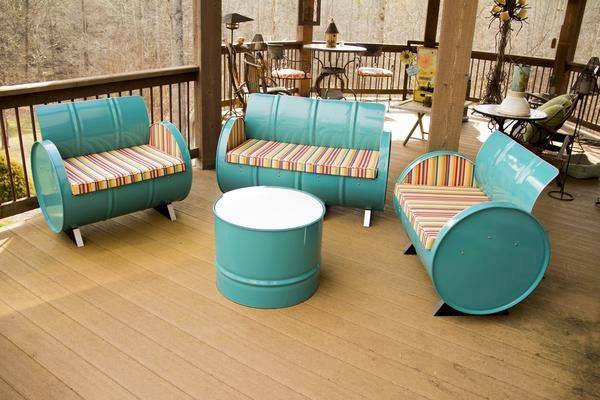 This piece of furniture turns the form and purpose of oil drums completely on its side literally. Unlike some similar oil drum projects this chair still looks pretty much like its original form and is instantly recognizable for what it once was.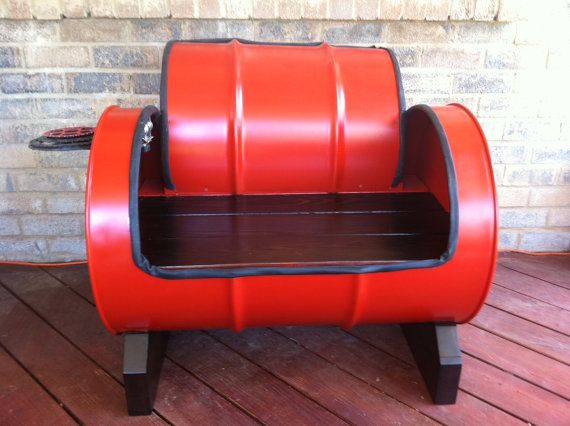 3. Metal Barrel Couch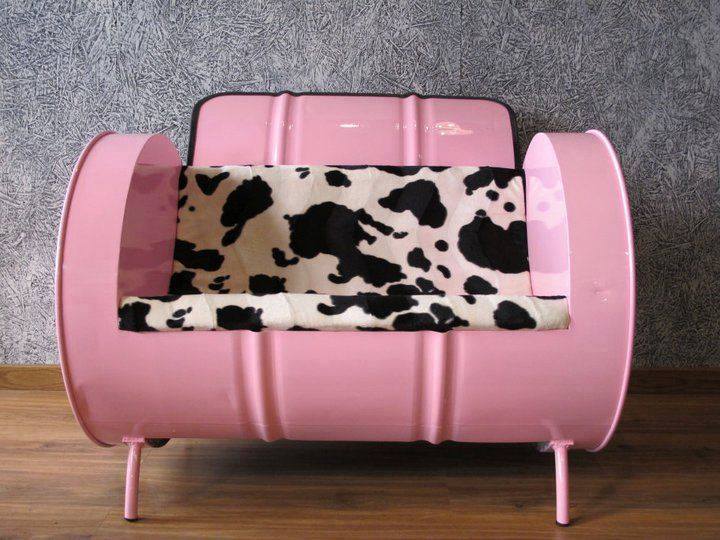 4. Metal Barrel Couch and Chair Set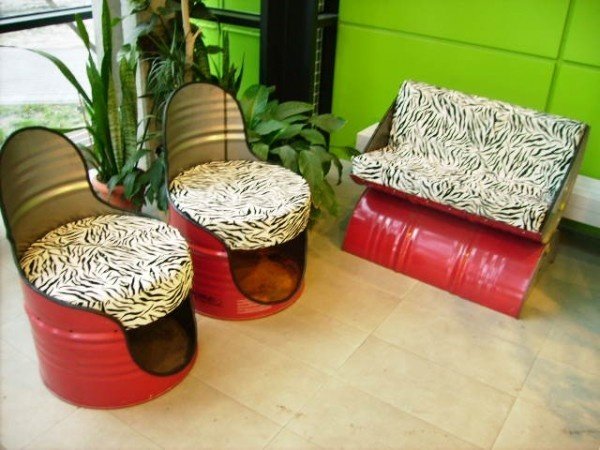 5. Outdoor Metal Drum Patio Set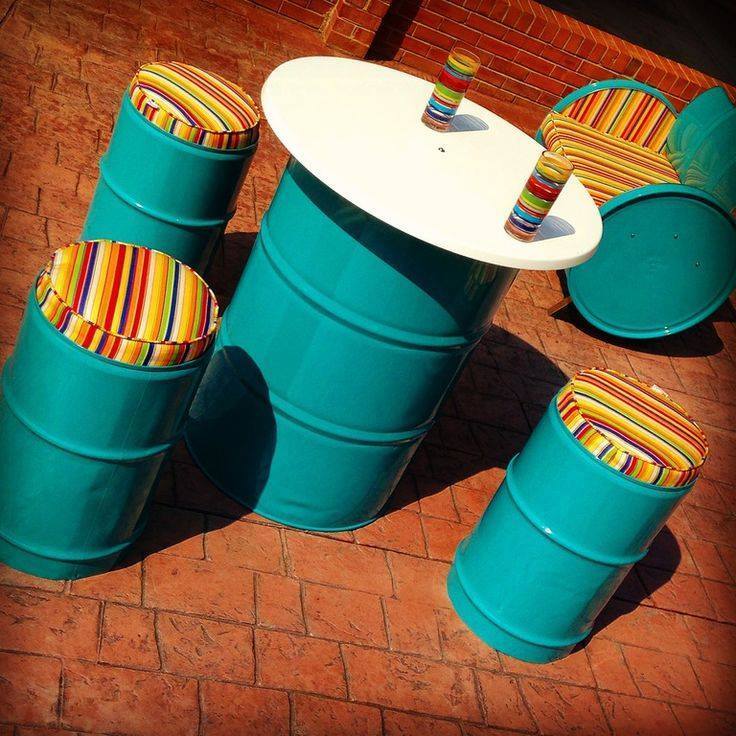 6. Metal Drum Garden Bench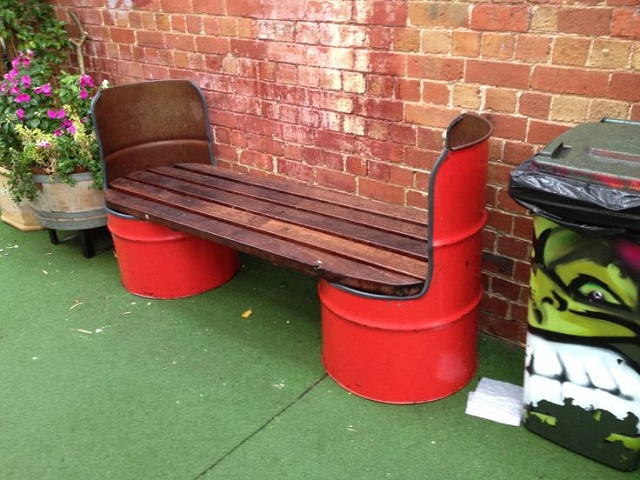 7. Upcycled Metal Barrel Kitchen Cabinets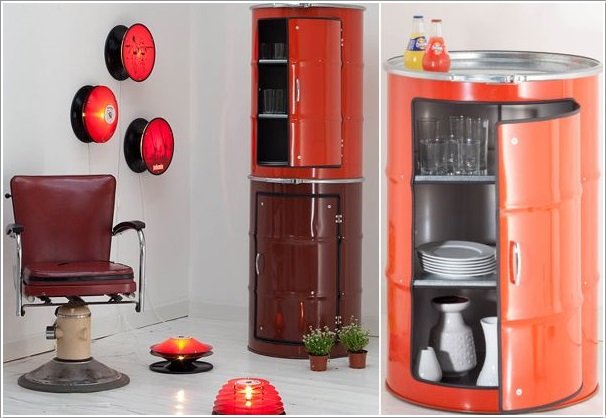 8. Under the Desk Storage Unit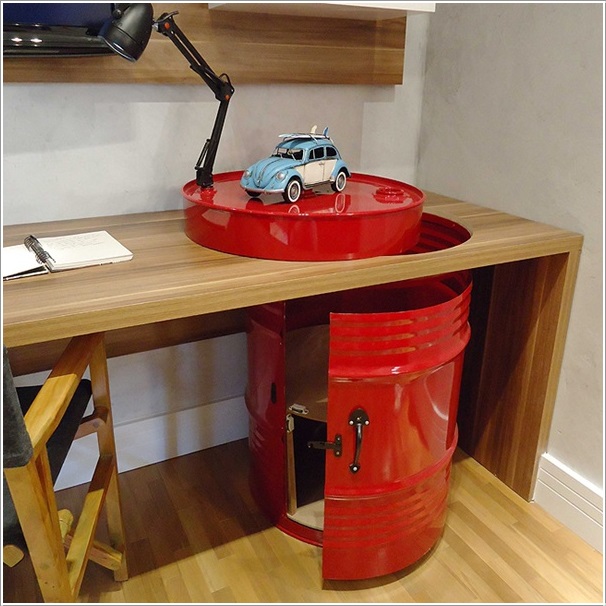 9. Metal Drum Baby Cot/Bed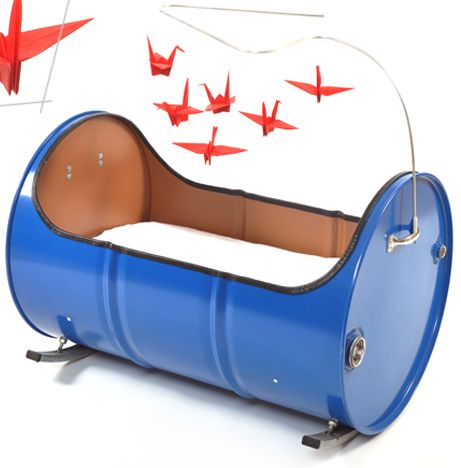 10. Oil Drum Furniture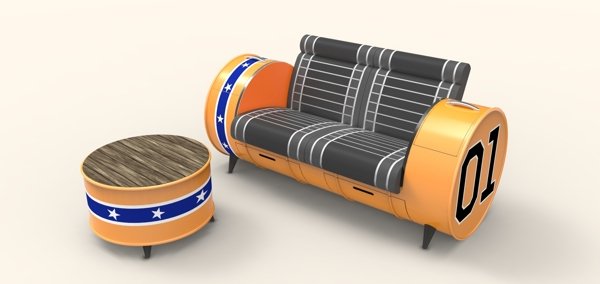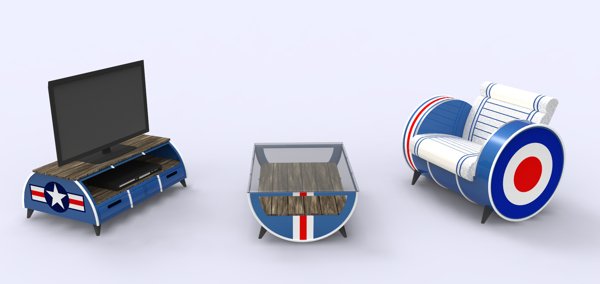 Image Credit: behance.net
11. DIY Metal Drum Smoker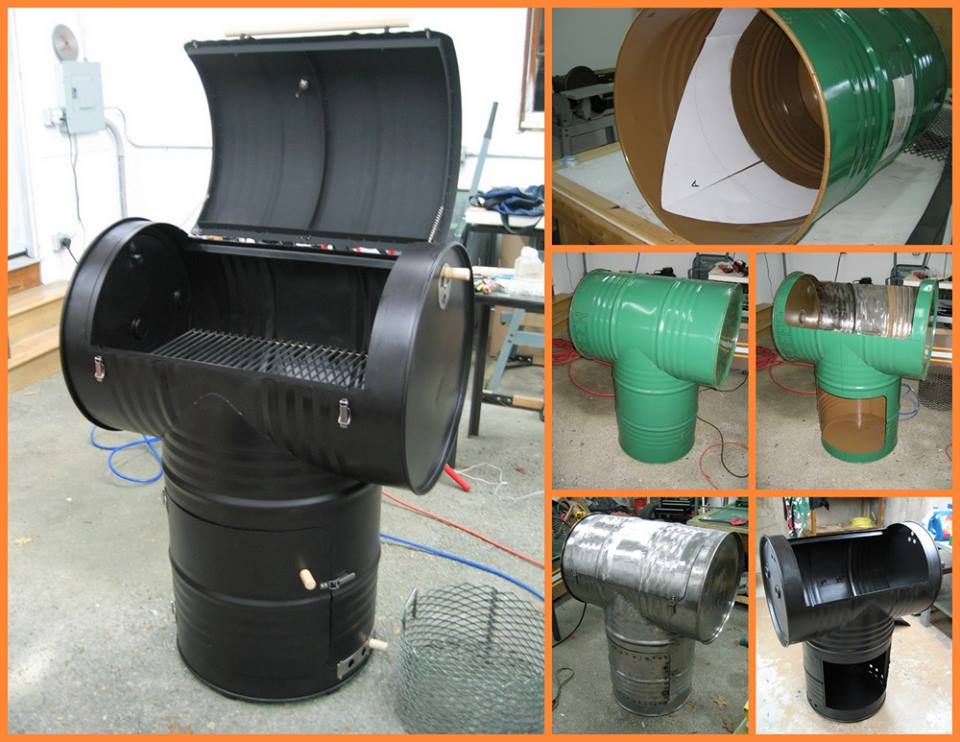 The best step-by-step DIY guide to build your own simple and beautiful smoker. (Tutorial: theathomewelder.com)
12. DIY BBQ Barrel from Metal Drum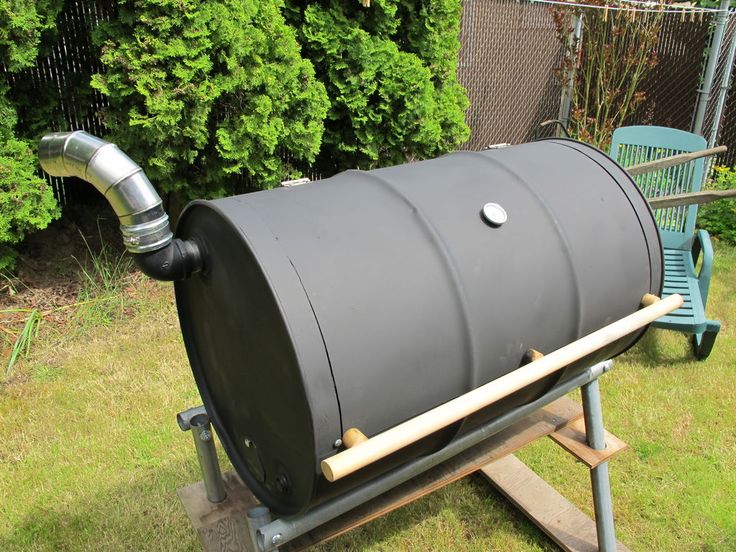 Tutorial: Instructables.com
13. Oil Drum/Barrel Repurposed as a Bike Stand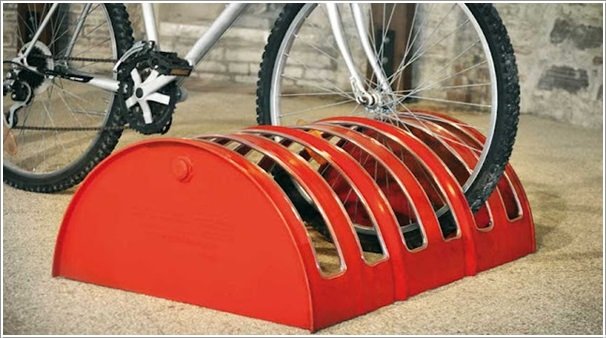 14. Cute Painted Planters for Garden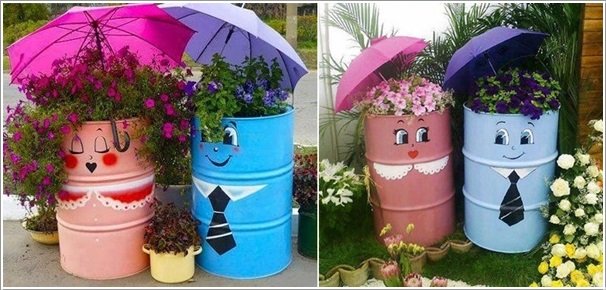 15. Mailbox made out of barrel