Miracle Homemade Shower Cleaner Recipe with only 2 ingredients in our Kitchen! Bathroom and kitchen is top 2 of the most toughest places to clean. We have a bundle of clean hacks, especially the bathroom cleaning hacks are is must see to conquer the hardness to Deep Clean Your Bathroom. As the holiday is driving near, and the weather is getting colder, I am trying to clean every corner of the house. Today we are gonna share the homemade recipe to get rid of the shower stains on the bath tub wall and the door.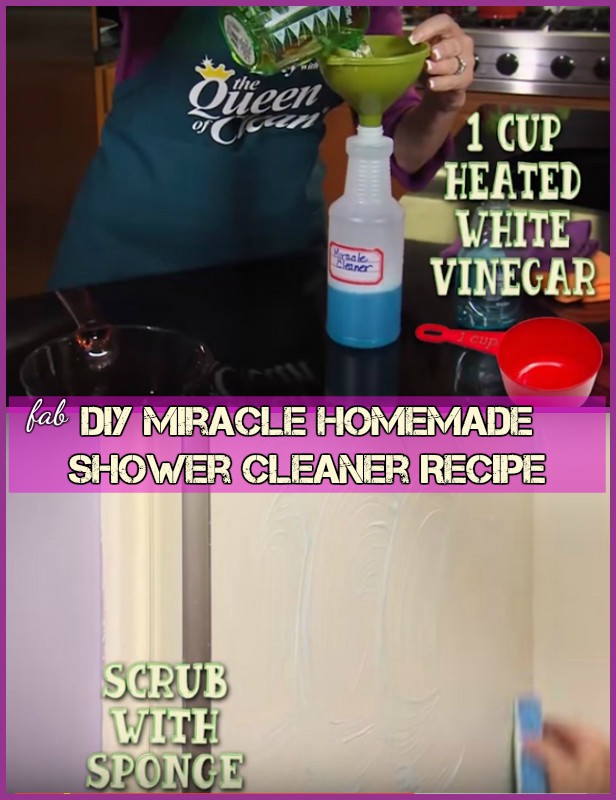 You want believe how simple it can be with this ordinary 2 kitchen ingredients you use so often; By mixing these two cleaning products together, they become a super cleaning power that can make your shower sparkle like new. These Ingredients are:
1 cup Dawn dishwasher soap
1 cup heated vinegar
Here is how:
Heat up your vinegar in the microwave or on the stove to lure warm that you can put your finger in, but not too hot.
Pour both ingredients into spray bottle with funnel.
Roll the spray bottle around to combine the two ingredients. (Good point here: Not to shake because shake will cause a lot of bubbles. I always did shake before. 🙁 Did you ever notice the difference?)
Spray a heavy layer of the mixture on shower wall and gently rub the mixture in with a sponge
Leave this spray to sit on your shower walls for 30 minutes.
Wash the wall and floor to get all the bubbles off. and see the miracle happens!!
Shower stains are common and easy to get on the shower wall, if you've been struggling to find the perfect way to get rif of those soap scum or hard water stains, give this easy miracle mixture a try. It's so simple, inexpensive to make in minute. Let's watch how the Queen of Clean made this brilliant shower cleaner that will work on any tough shower stains magically!
Image and Video: OWN Show
If you are looking for the tips to deep clean your bathroom, check out the collection Here.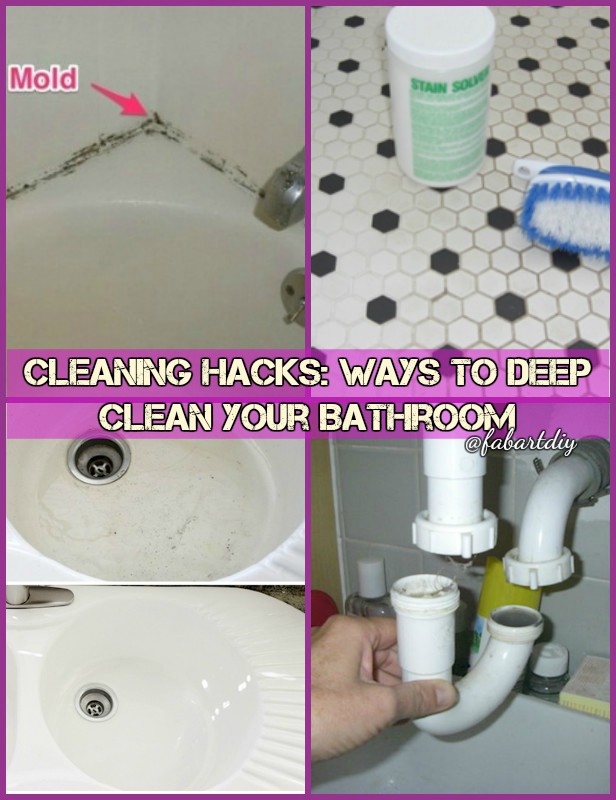 16 Hacks to deep clean your bathroom