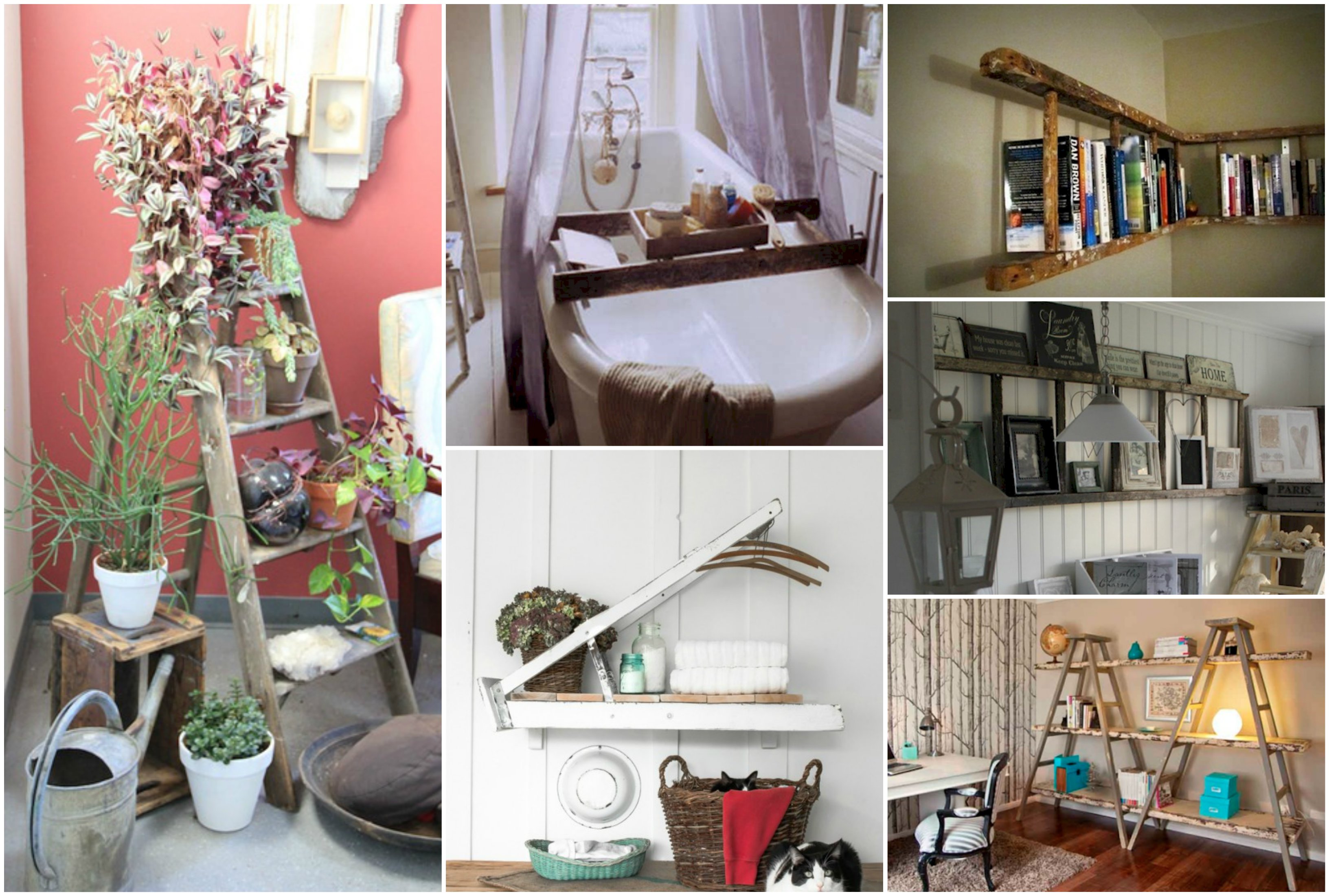 We went up to the North of California and came cross some antiques for home and interior decoration, and found that old vintage ladders were one of the things being used again and again as part of creative displays. I've never thought about it before that ladders can be so extremely versatile. With some creativity and a little know-how, a plain old ladder can be transformed into something beautiful and useful! Here are 16 ways to transform a ladder into a unique decorative item. Now I know how to use our old ladder for our bathroom, and you?
[nextpage title="Page 1″ ]
A vintage ladder becomes an instant conversation piece when suspended from the ceiling and used for hanging lanterns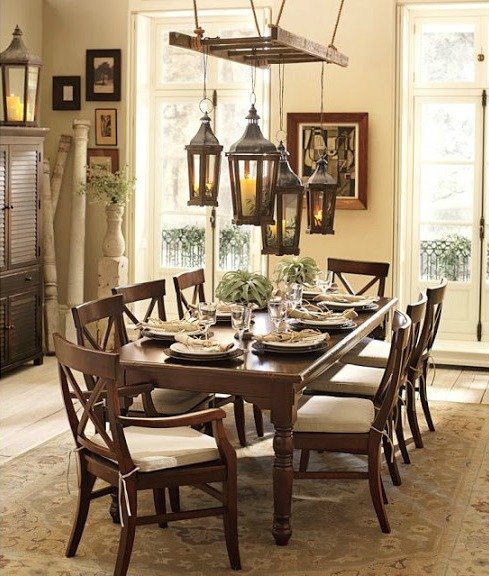 Liz of Savvy Seasons (now The Tuscan Home) decorated her vintage ladder for the season by wrapping it with grapevines and autumn leaves.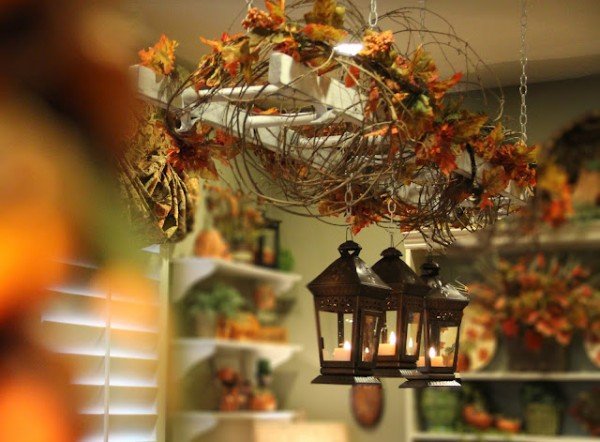 Adding baskets to the steps of a ladder for an awesome way to store your towels via Iron Accents.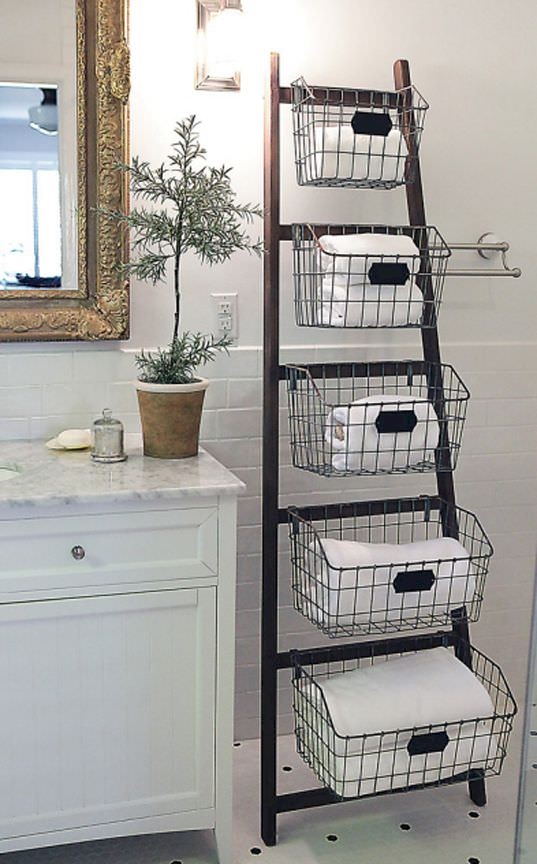 Adding shelving boards to the steps of a ladder is a great way to create unique kitchen shelving via Jenny Allsorts | Marie Claire.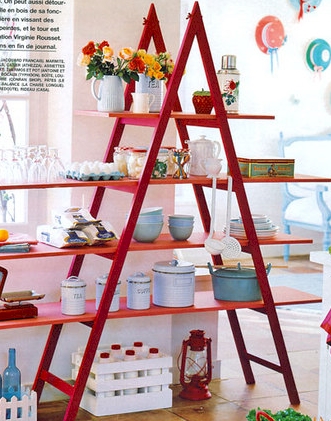 To create more shelving space, place two ladders side by side and add distressed shelves across the rungs, as was done in this home office decorated by 
Matilda Rose Interiors
.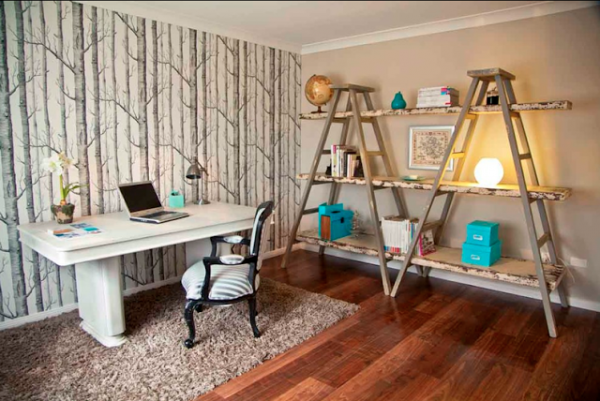 A wall-mounted ladder makes the coolest bookshelf via Etsy –naturallycre8tive!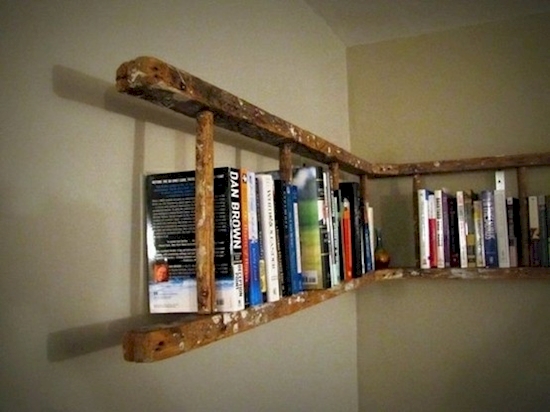 A vintage ladder is the perfect way to display framed photos via Mias Interior!
[/nextpage][nextpage title="Page 2″ ]
Try cutting down a ladder to make a cute bathtub tray via Willow Decor.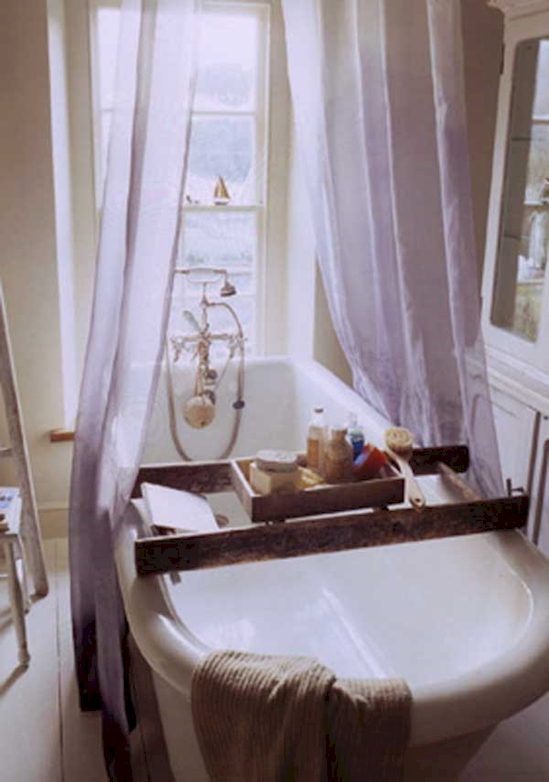 A hanging ladder also makes a wonderful herb-drying rack via Homesteading In Maine.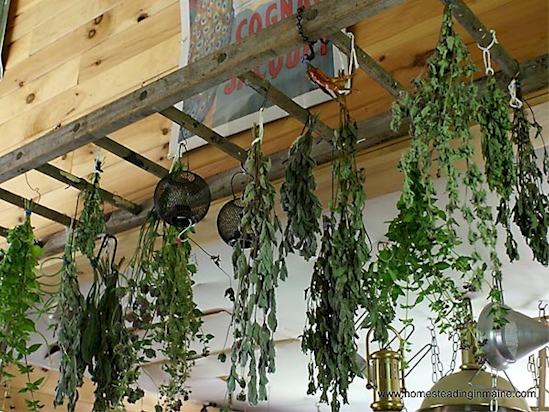 Keep your shoes organized with an old ladder via Nina Holst / Stylizmo.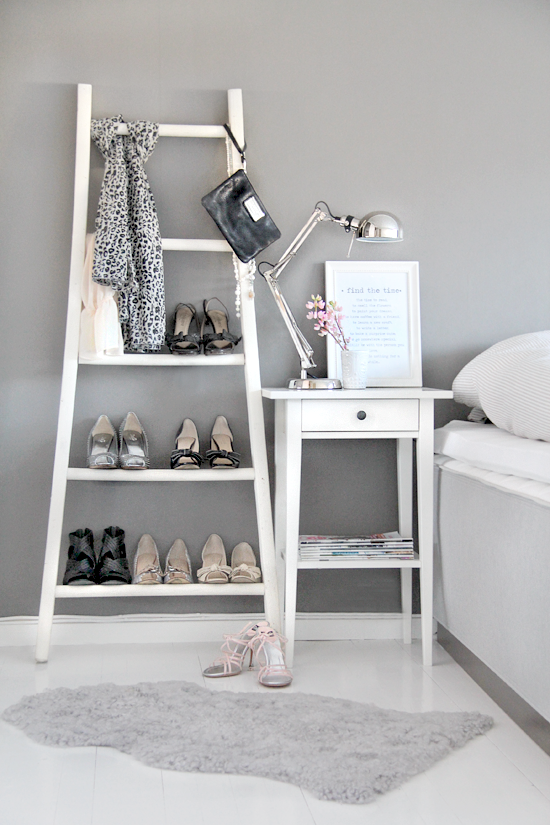 A ladder makes an excellent towel rack via Funky Junk Interior!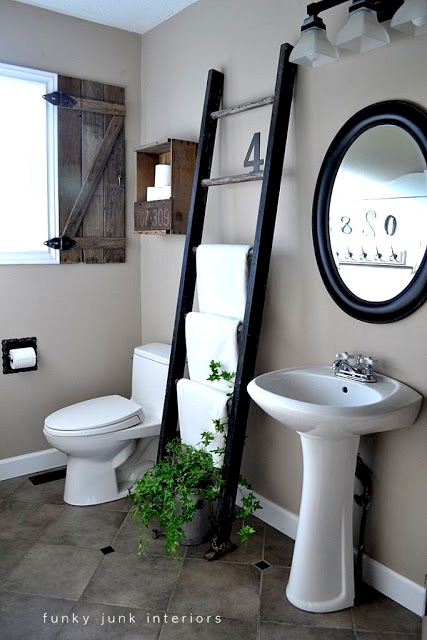 A ladder can also be used as an indoor planter via shelterness!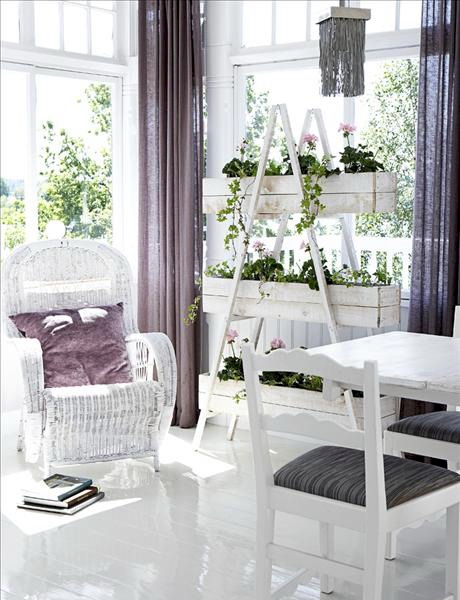 Old ladders are also perfect spots for plants, both inside your home or outside.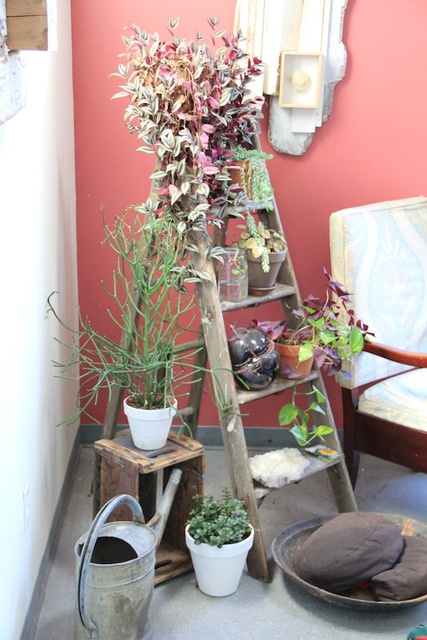 String lights from a hanging ladder to create a beautiful and unique light feature via Alexandra Design Finds.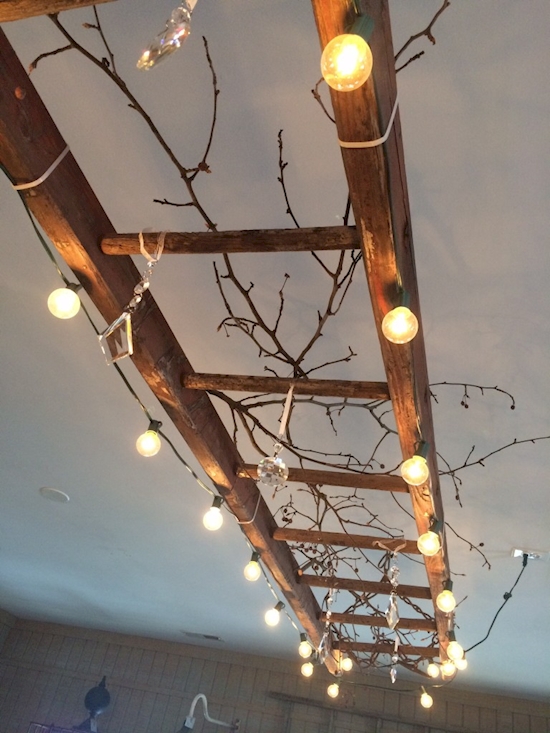 A wall-mounted ladder makes the perfect coat rack for any entryway via Pinterest.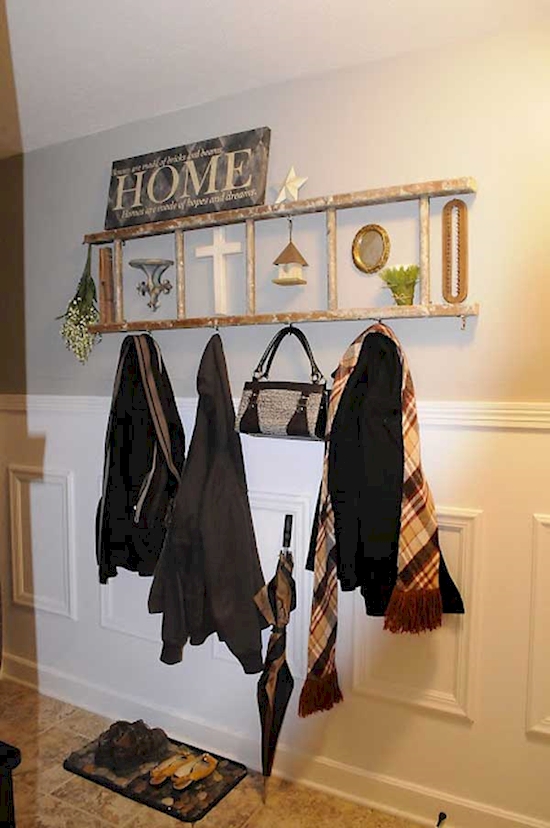 [/nextpage][nextpage title="Page 3″ ]
If you don't have a Christmas tree on hand, a ladder makes a great substitute via Funky Junk Interiors.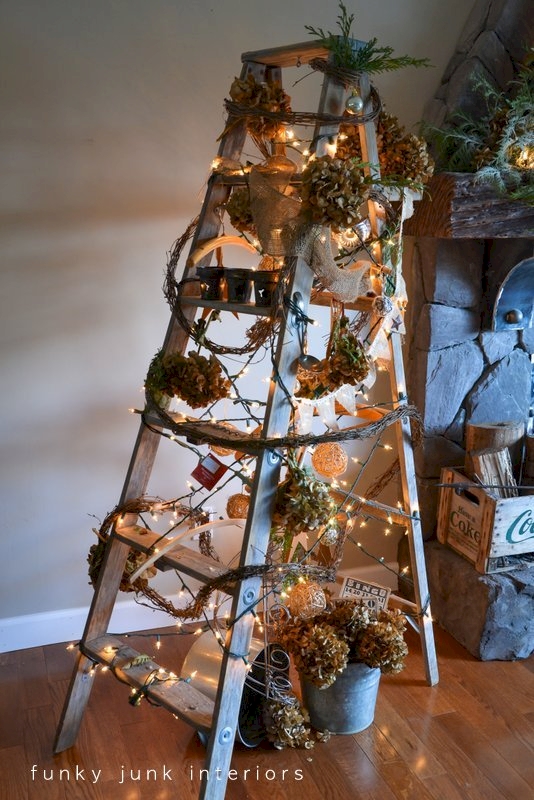 A small vintage ladder makes a cute end table via Julie Blanner | Pottery Barn!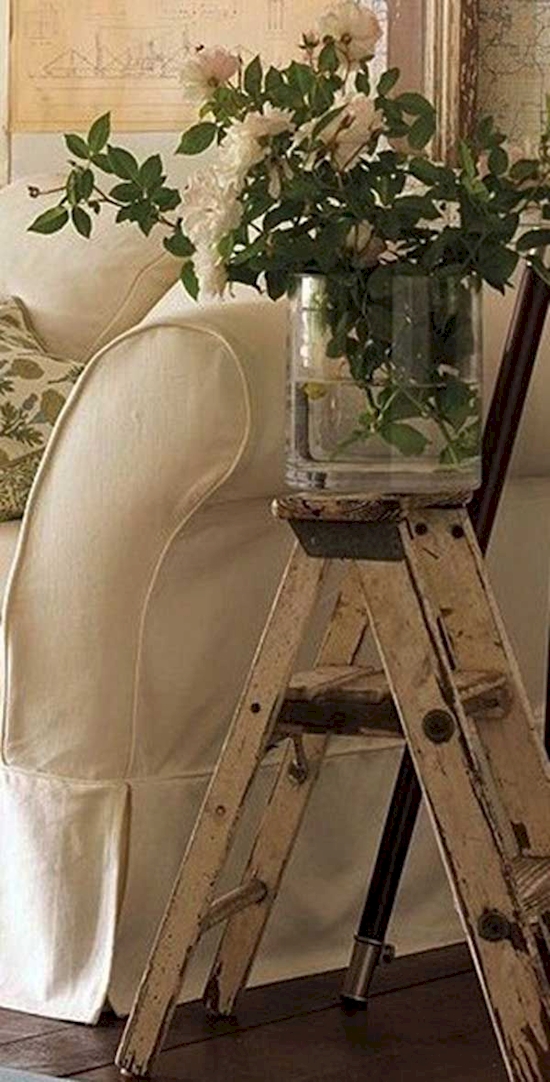 Hanging a group of simple mason jars filled with candles, as Beth shows us on her blog Unskinny Boppy.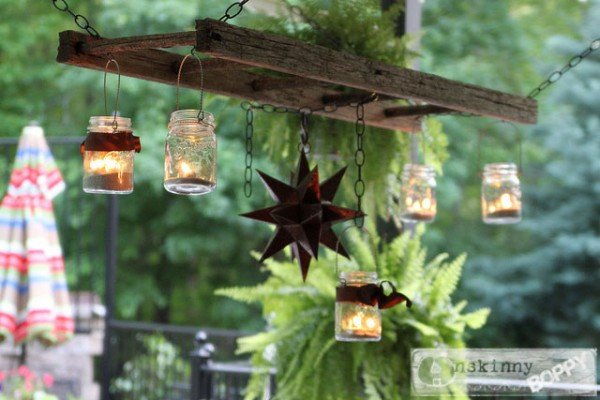 A suspended ladder can also be used as a unique pot rack, as shown by Sarah of A Beach Cottage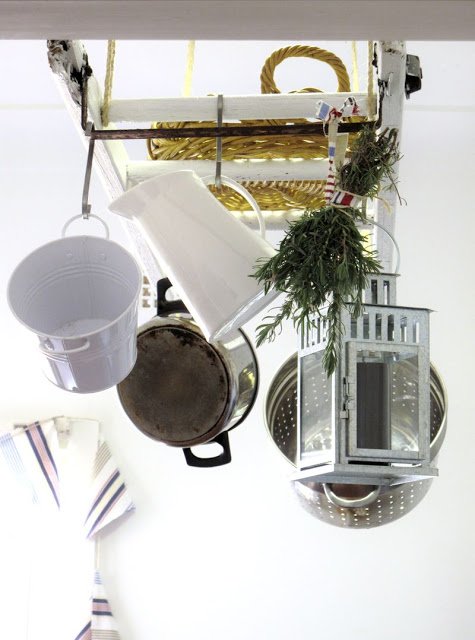 If you don't have the right place for a ladder in your kitchen or family room, I found several creative ways to incorporate one into the décor of your bedroom. Laurel from Chipping with Charm used a vintage ladder to create a unique canopy for her bed – amazing!
Anne at White Lace Cottage created a unique decorative element by placing a vintage ladder across the top of two open cabinets in her kitchen.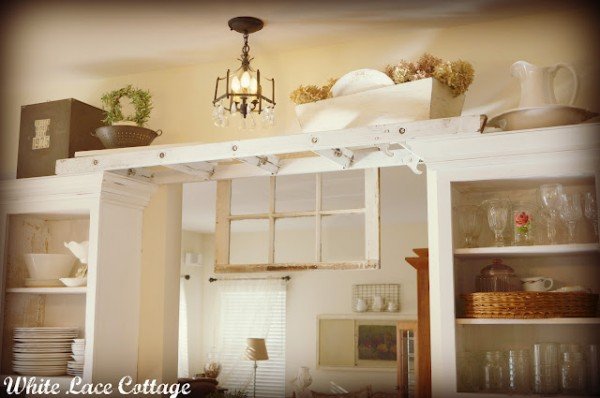 This ladder wall shelf, also from Donna @ Funky Junk was featured in Country Woman magazine!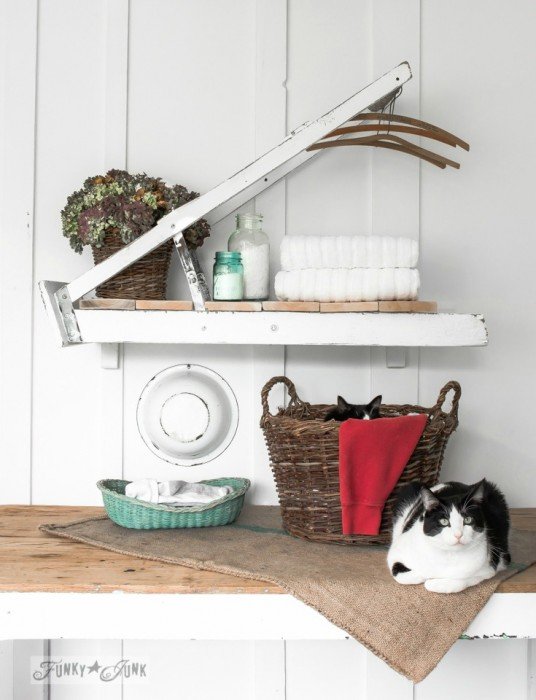 Paint and Wall Mount the Ladder for a Pretty Drying Rack Here.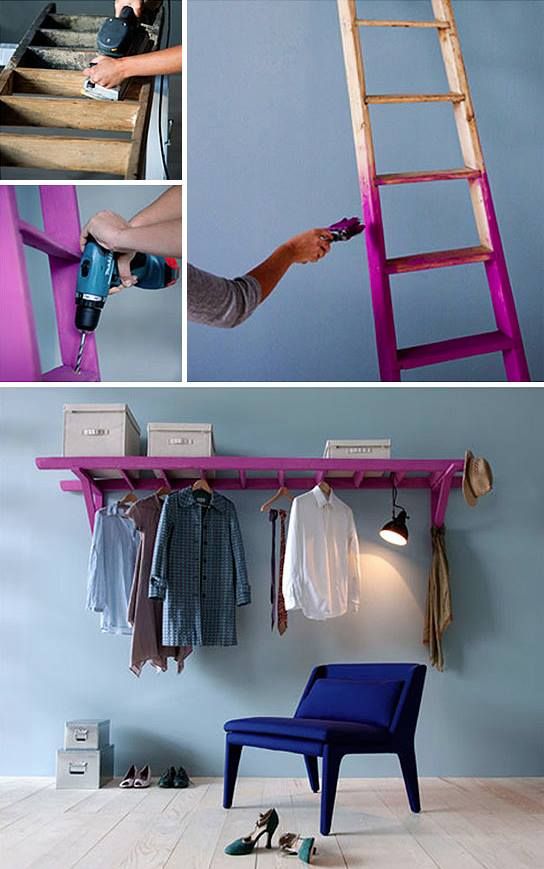 [/nextpage]