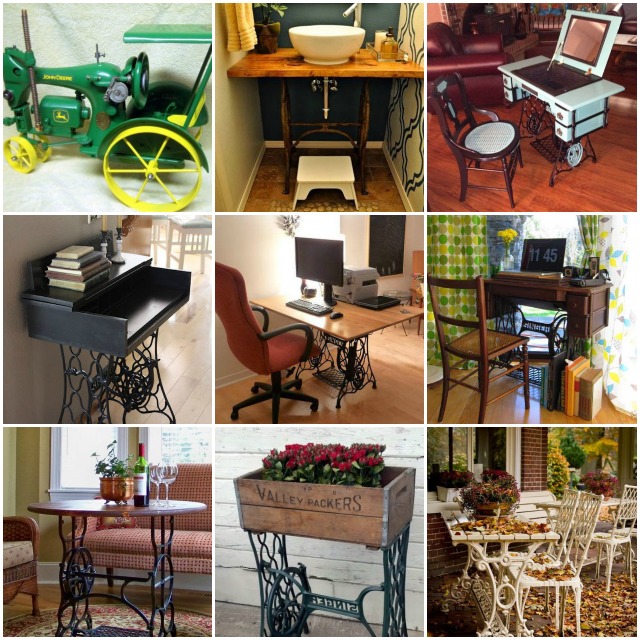 Do you still have these old and vintage sewing machines from our grandmothers or garthering dust somewhere in the storage? They used to be your best friend, and beautiful pieces of history that you want keep them, but really don't know how to deal with them.  Here are more than 30 great recycle or repurpose DIY ideas that you inspire you to make them as table or vanity, or dresser, or other furniture for home and garden. It will look amazingly stylish and chic. Whether it's just the base or some parts of the sewing machine they will stay as a part of your home to keep your good memories and pass down to your grandchildren. Enjoy!
Antique Sewing Machine Recycled as Vanity Table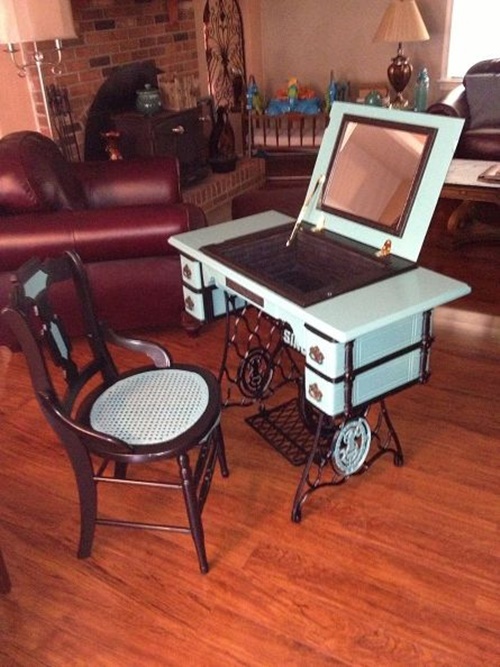 Source: Hometalk
Covert old sewing machine heads into farm tractors.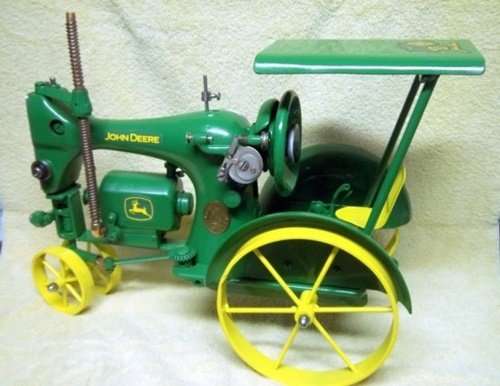 Source: Sewing MachineTractors
Sewing Machine Recycled as Kitchen Island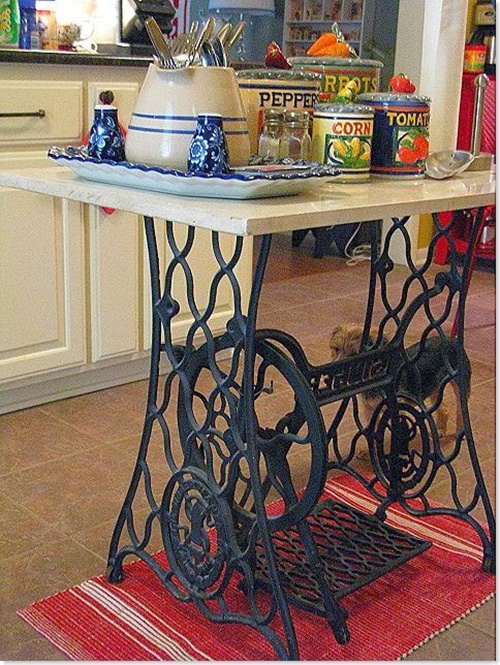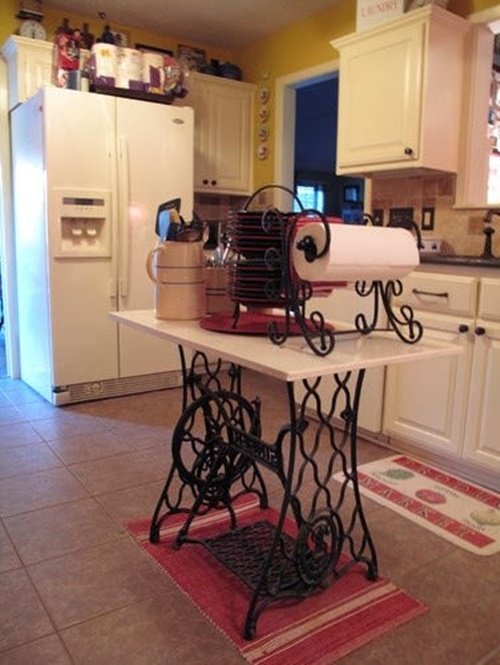 Sewing Machines Recycled into Dining Tables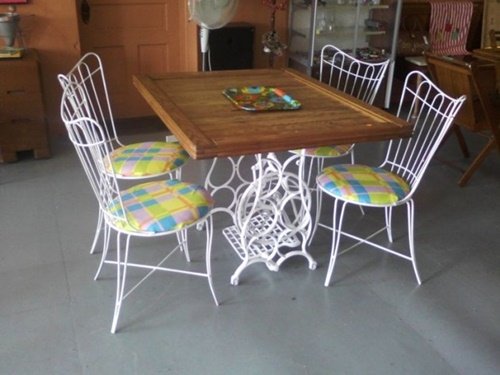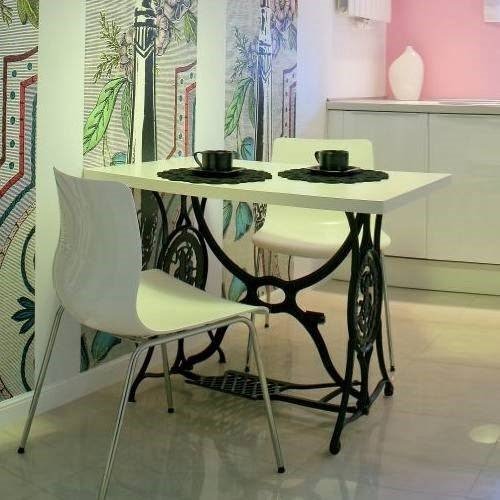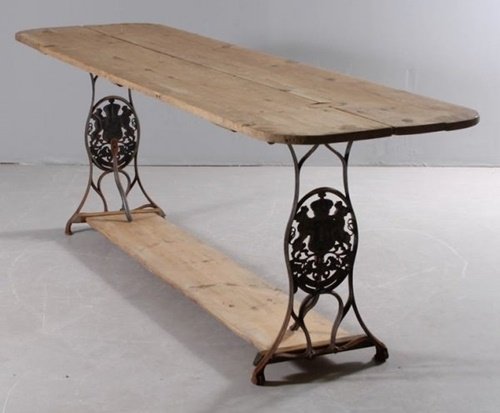 Sewing Machines Recycled into Coffee Tables