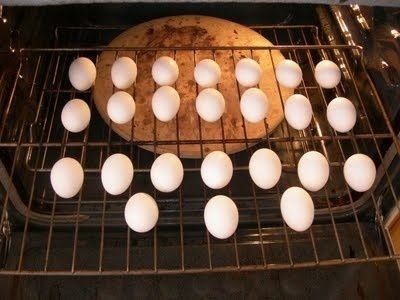 Baked eggs are better because they are less sulfurous (smelly) and the texture of the finished eggs is creamier. Source: sweettoothrecipe.blogspot.ca.
3. Boil your eggs with this guide: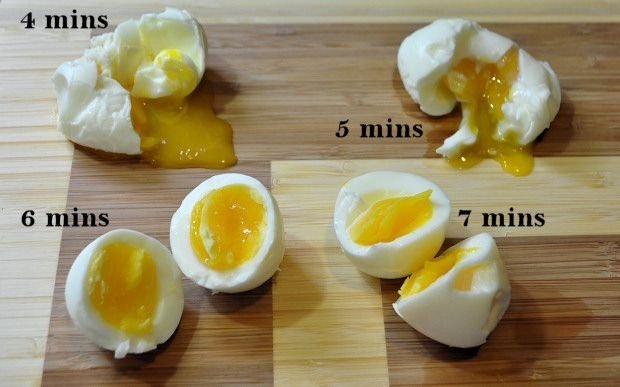 Source: 3kidsandus.com
4. Add baking soda while boiling eggs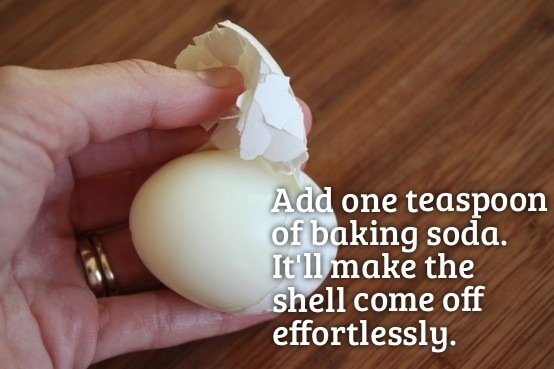 Source: Lifehack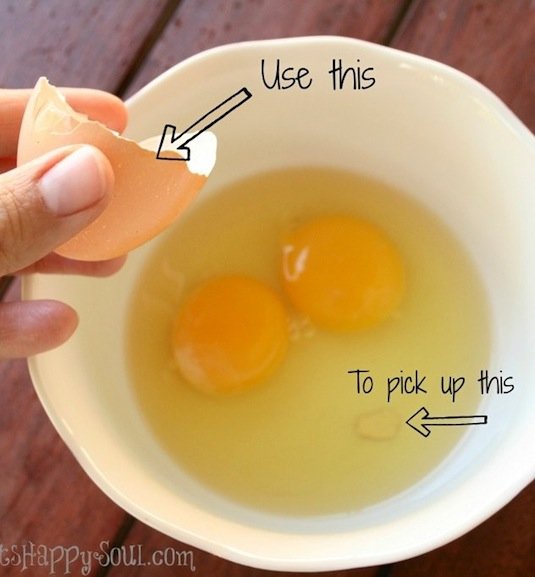 Instead of fishing around with your finger to dig them out of your bowl (yeah, I do that), use one of the egg shell halves to scoop it out! Via: Happy Roots Happy Soul.
6. Wrap the top of your bananas with plastic wrap and they'll last four to five days longer.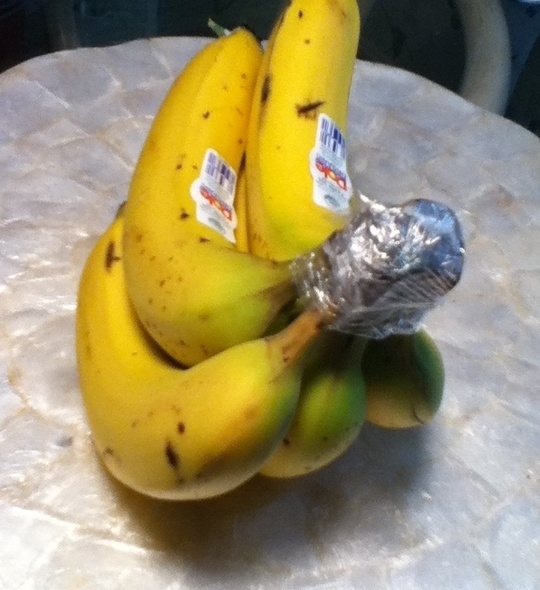 Source: snapguide.com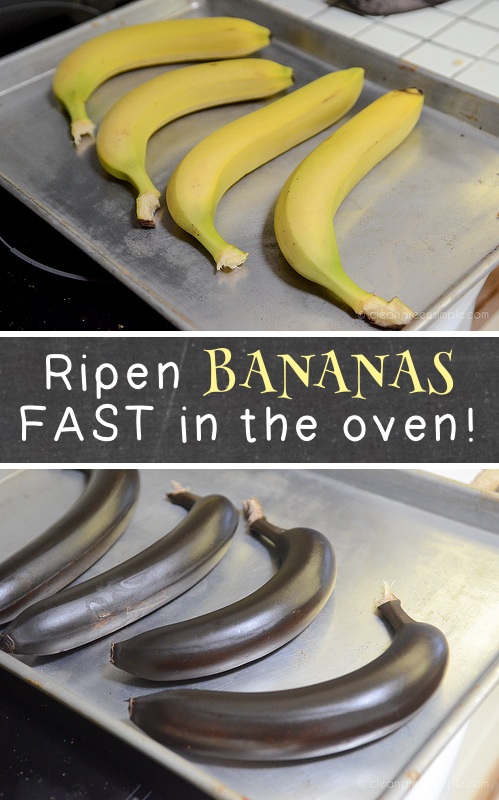 Source & Instructions: Clean Green Simple
8. Hulling Strawberries with a Straw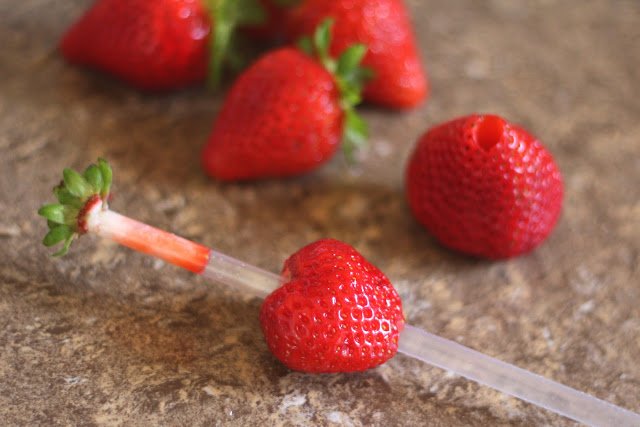 Source: barefeetinthekitchen.com