We have a collection of plants that we can grow from kitchen scraps, among which is Ginger!! Yes, today we are going to introduce ginger into our houseplant-because it can bring green and blossoms in our home! Ginger is considered a precious herb medicine in China, and more than that, a food (or spice) to be used in cooking! We can always see ginger in Asian Cuisine! Though ginger is originated from Southern Asia, it is wide spread throughout the world. And we don't need to grow them in topical climate because we can grow them in greenhouse or in door now!!
You may love: 20 Best Vegetables to Grow in Pots
How to grow our own ginger then? Growing ginger in containers can be easy and will give you a constant supply of fresh ginger year long. Youtube Channel California Gardening shares two fabulous videos on tips which can help us grow our own fresh ginger easily!
Click the link below for the detailed tutorial:
Go find ginger root to plant. Most probably we can get ginger from our local grocery store. Choose a healthy, plump looking ginger root that is about 4 to 5 inches long with "arms". Break or cut off the arm that is 1 to 2 inches long with at least one bud on it. Most ginger in grocery store has growth inhibitor on it, so soak the cut ones in lukewarm water for at least 2 hours.
Plant the ginger sections in shallow no deeper than 1 inch. Once the ginger root is planted, water it thoroughly. Add water dip in your pot because ginger root love water as tomato does!
Usually Ginger can be planted in April and May, but now you can grow your fresh ones for Christmas gingerbread, ginger broth and other cookies at home. It needs about 4 to 6 months to grow to about 4-5 feet in height after which you can harvest the ginger. Be sure to keep the pot out of direct sun. Let's check out the videos on how a premature harvest of ginger looks like and ways you can avoid it. (Video: California Gardening)
How to harvest your ginger? There are tips to divide your ginger roots and spread the plants into more containers, see this video and you will get the hints to start your own ginger produce today.(Video: California Gardening)
And if you want to regrow other plants in home, the collection of Regrow From Kitchen Scraps may give your some ideas to save your bill.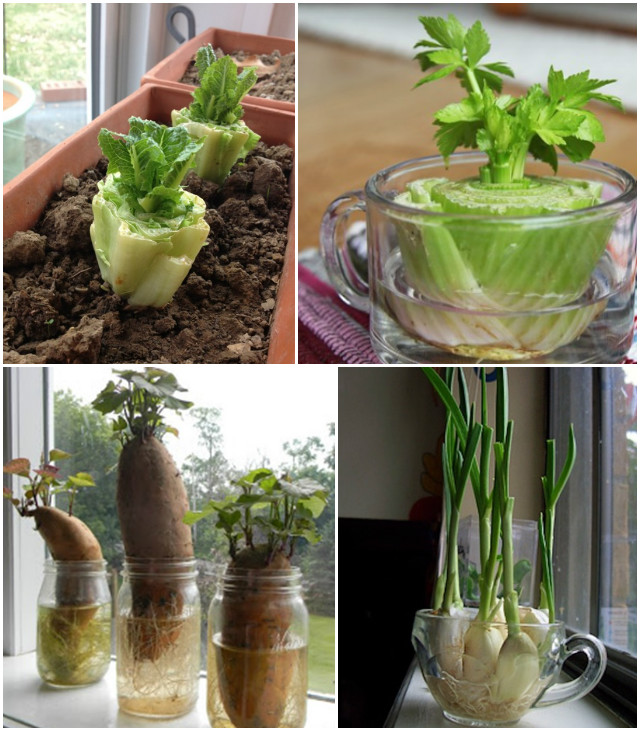 Food to Regrow From Kitchen Scraps