Rugs are are one of the perfect finish to any room, no matter to a living room, dinning room or a bedroom. While finding a perfect area rug to fit the space is not easy, especially when they come in so many different sizes and colors, besides the prices are too "good" to cost you hundred of bucks. Stephanie from a scoop of sherbert shares with us a fabulous way to make her own area Rugs with her own hands, with only around 30 bucks, using random carpet squares. Look at the shot below after she finished her project for her living room, impressive, right?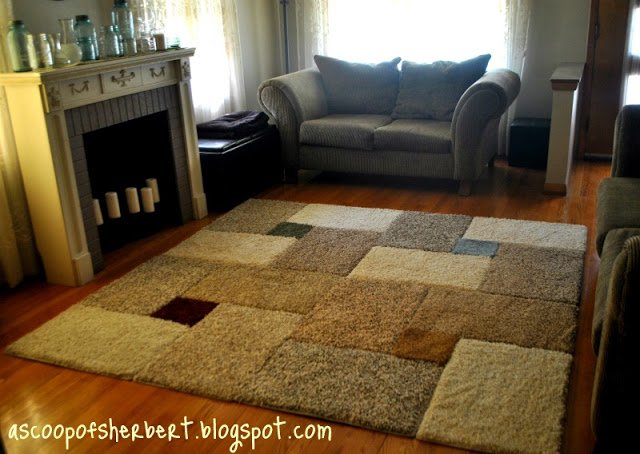 Stephanie on A Scoop of Sherbert saying, "A few years ago, when I visited my friend Kyrie's dorm room, I was beyond impressed with her well patterned area rug at a cost of less than $30, and the way to make it is totally out of expectation." She started hers own by getting carpet squares from craigslist as nearby carpet store, cut them into smaller squares if necessary and arrange them into patterns. She used QuickSeam Adhesive to stick the rugs on floor then. But I perfer to using a fabric or another thin mat as bottom so it can be removed easily.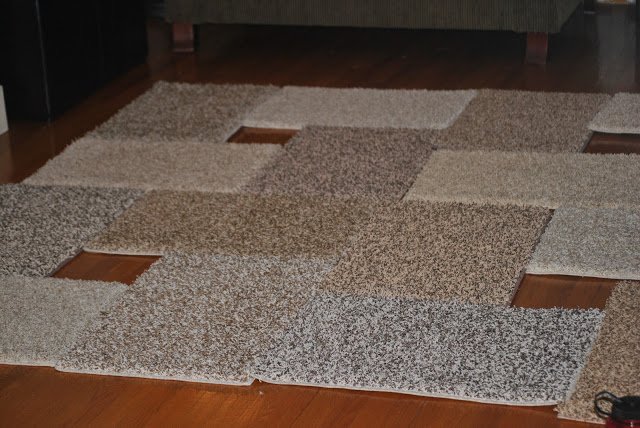 Stephanie created her very own personalized area rug that add extra coziness to her room, and so can we, so what are we waiting for? DCTUK has a video to cut the carpet tiles into equal squares and arrange the patterns in the video below:
You can crochet a super chunky and cozy rug with your hands, too as this area rug: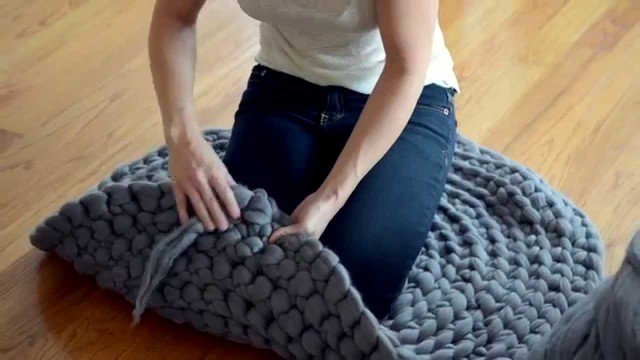 Or Recycle Your old tees into a braid area rug which you can turn your unwanted tees into treasure again.