Still remember when I was little, I got those dream catchers as gifts hanging in the bedroom, handmade by grandma which it extra warm, and I made many dream catchers myself with a metal ring and some thread. The dream catcher has been melted into Native American culture for generations. According to Dream Catcher Organization, dream catcher has been one element of Native American dream catcher relates to the tradition of the hoop. Some Native Americans of North America held the hoop in the highest esteem, because it symbolized strength and unity. Many symbols started around the hoop, and one of these symbols is the dream catcher.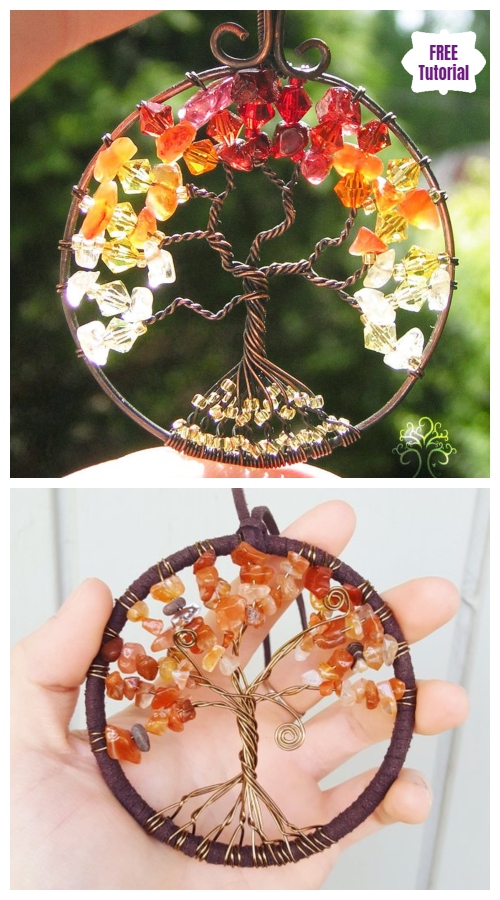 Purchase available: TheOceanBohemian
Native Americans believe that the night air is filled with dreams both good and bad. The dream catcher when hung over or near your bed swinging freely in the air, catches the dreams as they flow by. The good dreams know how to pass through the dream catcher, slipping through the outer holes and slide down the soft feathers so gently that many times the sleeper does not know that he/she is dreaming. The bad dreams not knowing the way get tangled in the dream catcher and perish with the first light of the new day.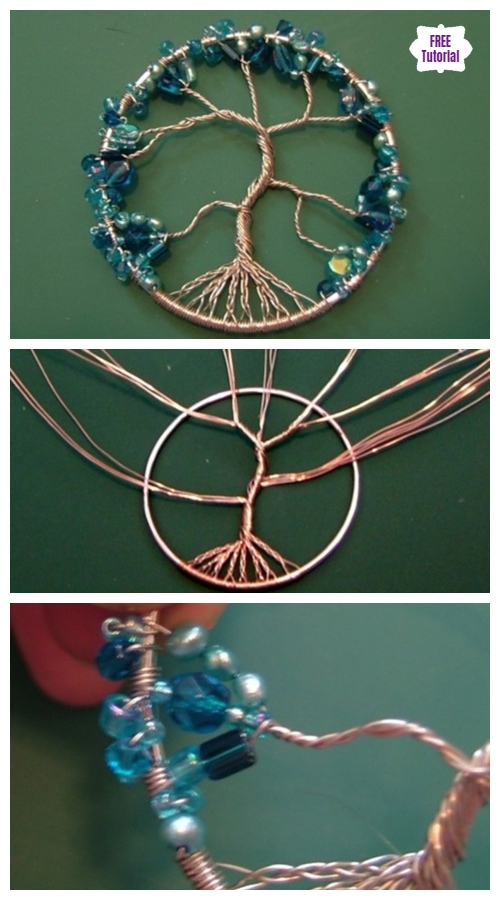 So when I saw the way to use bead and wire to twist this tree shaped dream catcher sonya made, giving me the power of thriving life, I am totally in love, and want to give it a try. In this project, we are changing from traditional feather, web materials to wire and bead.
Materials Needed:
Copper wire
Assorted Beads
Metal loop
Wire cutter
How to:
Same as the traditional dream catcher, Cut the wire into same length, fold into half, thread through and wrap the webbing through the copper ring.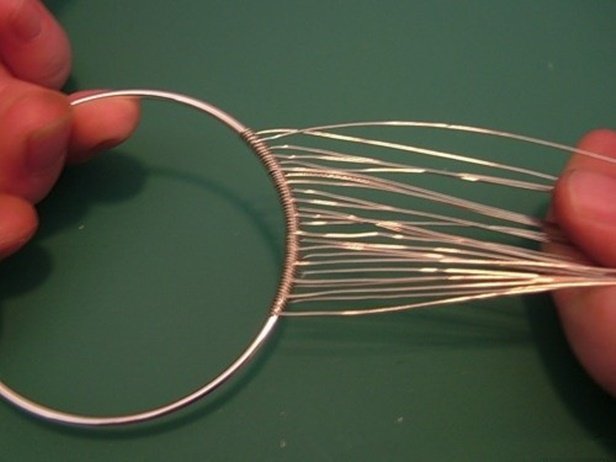 Braid the copper wire with each three strands to form the roots of tree, twisted together to make the trump.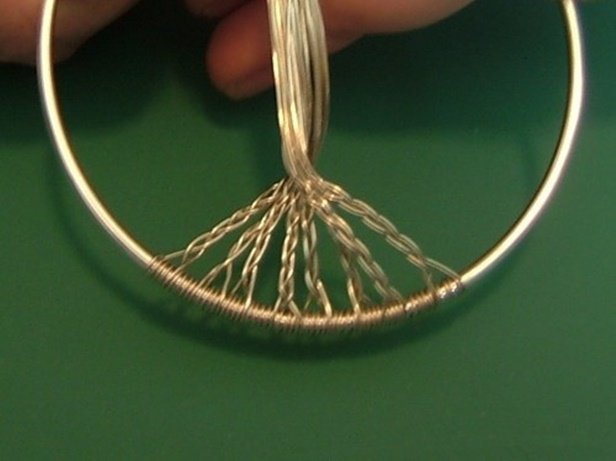 The most interesting and creative part here, separate the wire to make the tree branches.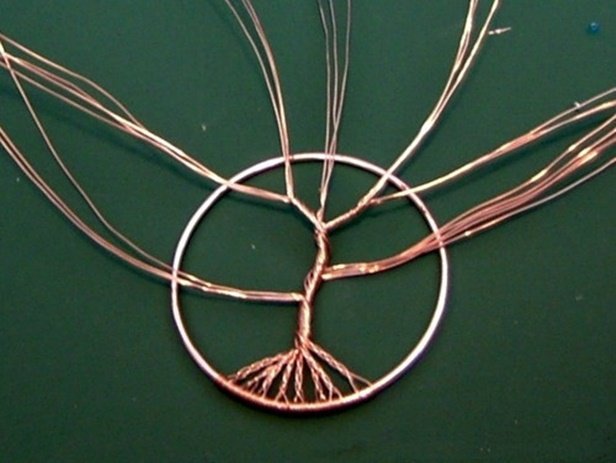 Add beads through at the end of the wire and wrap around the frame.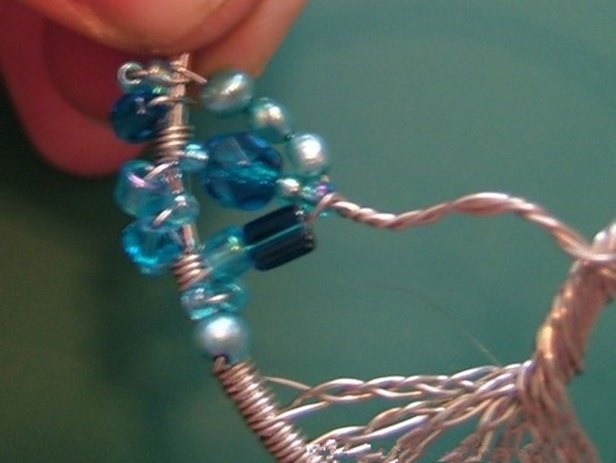 Spread the beads evenly to make the frame looking full, love it as I do? They are just fabulous crafts anyone love to try.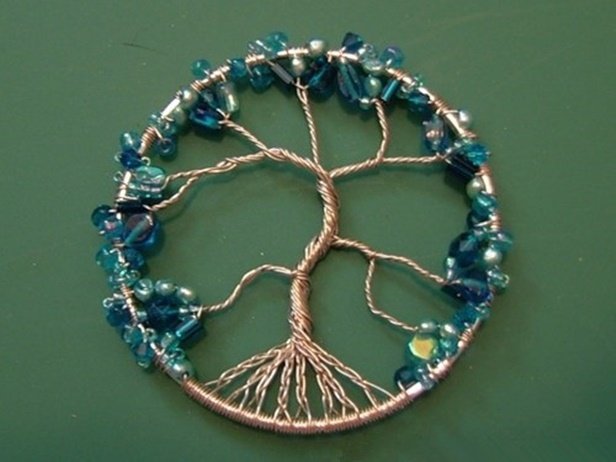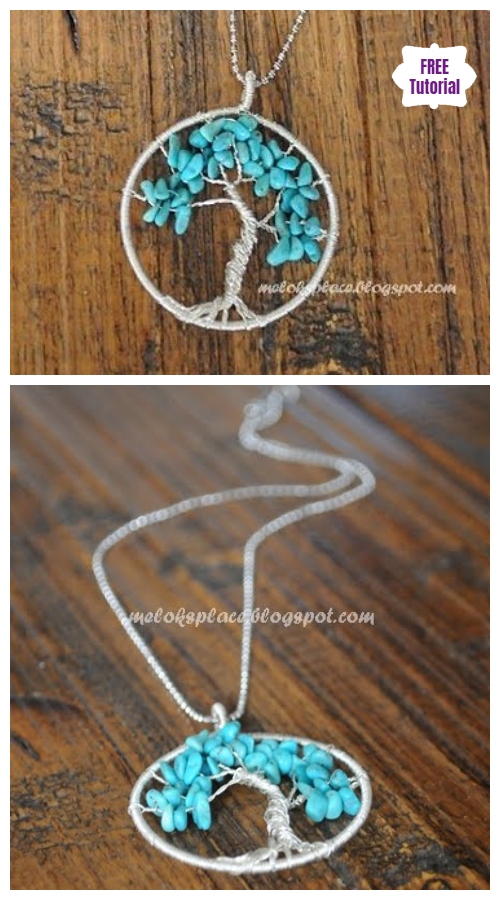 Tree of Life Pendant free tutorial by Meloks Place
Want see the classical way to make pendant dream catcher?