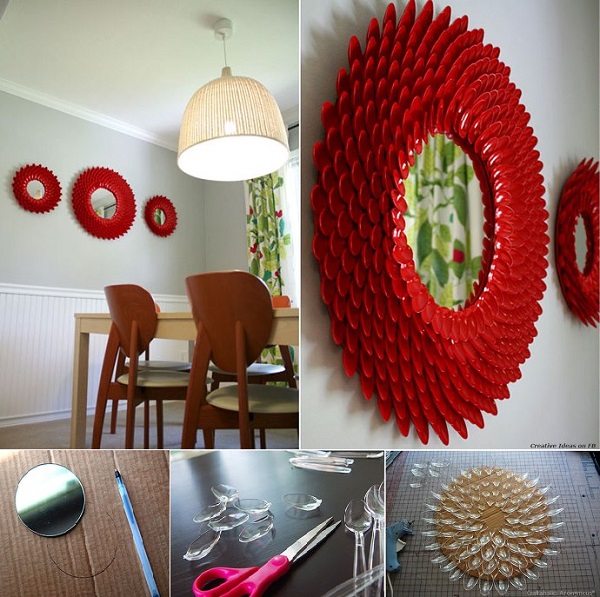 I like the ideas to make this big decorative mirror for the dinning room, you can add the varieties with the petals that fade from dark, saturated color in the center of the flower, to a lighter color near the outer edge of the flower which was done by addicted2decorating. This tutorial is relatively simple because I am not good at coloring, and it's easier to use cardboard as base than wood for me.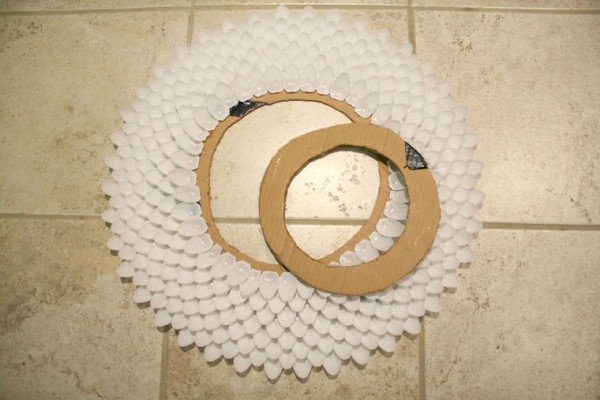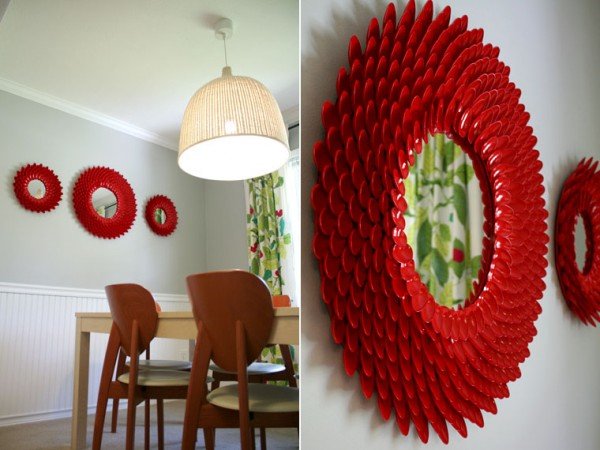 Materials you may need:
Plastic Spoons, Large Cardboard box, Hot Glue Gun, Hot Glue Sticks, 5 Sawtooth hooks, 5 Nails, Hammer, Ruler, Scissors, Pen or Pencil, Duct Tape, String, 1 Can of Spray Primer, 4 Cans Spray Paint, Mirrors.
Head over to little things bring smiles for detailed tutorial: