Ribbon is another craft supply for craft lovers, we can see many ribbon craft projects from Kanzashi, ribbon edging, ribbon embroidery, and ribbon accessories. I have shared may ribbon DIY craft projects that you can check them out. This is an easy way to make ribbon butterfly by folding the ribbon and tie at the center, it's so simple and the result is go gorgeous. You can make it as decoration for fashion and home. The whole process need patience by marking with ruler so as to make the butterfly as delicate and beautiful as above, but after you know the trick, you can adjust the width and length according to your actual needs.
Supplies you need:
Ribbon or Satin with 5mm Width (for reference)
Beads (choose your own to match ribbon) : 2 small (2mm) + 3 big (about 5mm )
Sewing needle and thread
Some of our readers has asked how long should be the ribbon. There are the length of each intervals below but I would recommend not to cut the ribbon first.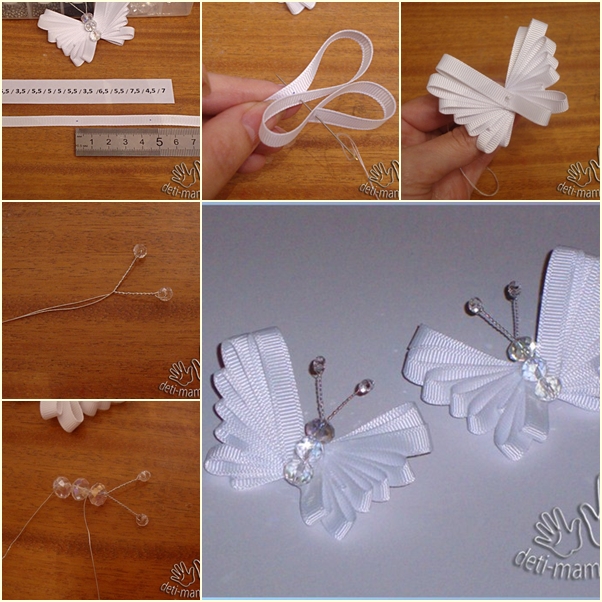 OK, Let's start, to get prepared, mark dots with the specified intervals (be exact in the number series) as following:
7cm .; 4.5 cm .; 7.5 cm .; 5.5 cm .; 6.5 cm .; 3.5 cm .; 5.5 cm .; 5 cm .; 5 cm., 5.5 cm .;3.5 cm .; 6.5 cm .; 5.5 cm .; 7.5 cm .; 4.5 cm .; 7cm.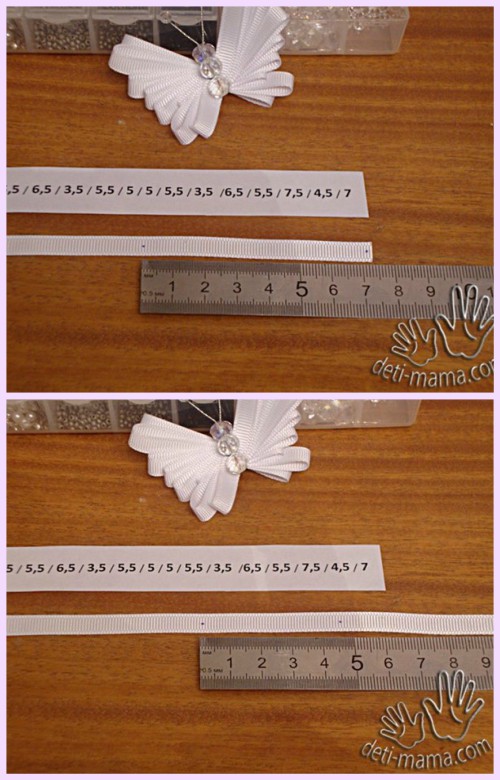 The start thread through the ribbon from the end of 7 cm, and continues through each marked dots.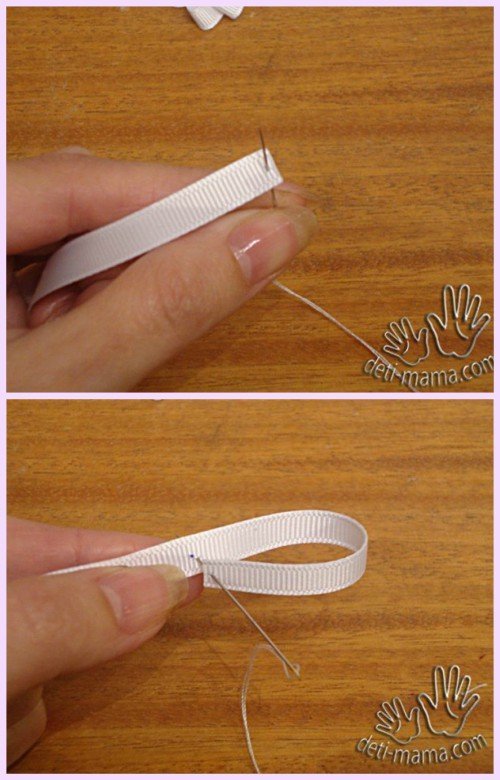 Thread to the end and pull the thread tight, arrange the ribbon to butterfly shape,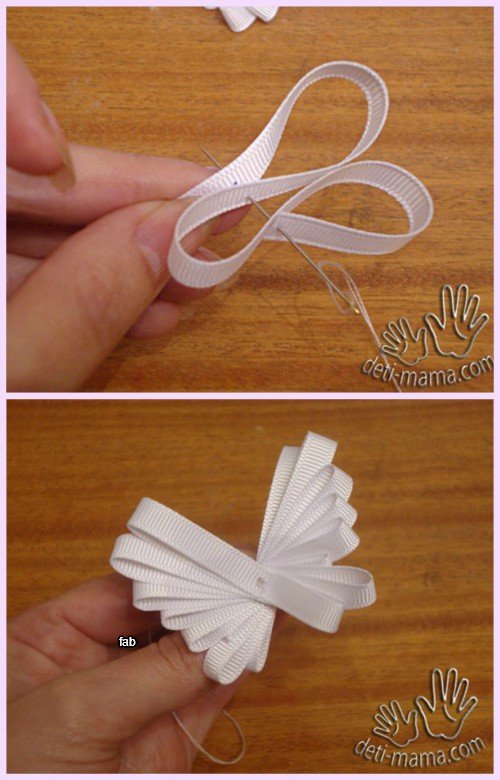 And thread beads into wire.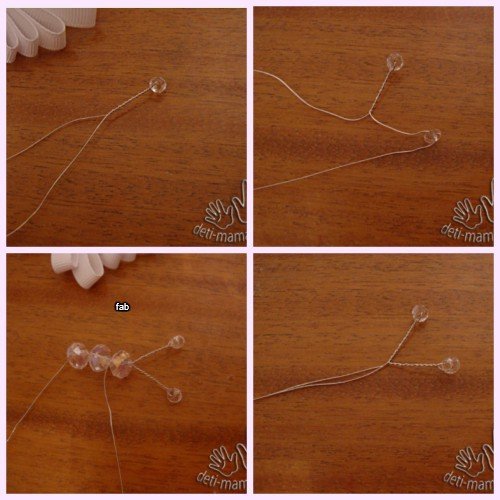 Attach the bead in the middle of the ribbon with thread.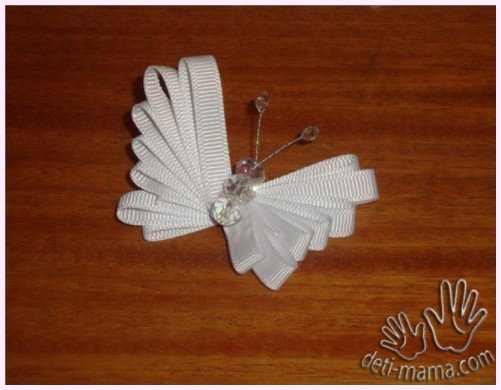 Check out the video tutorial via the link here:
You may also love this version of ribbon butterfly: