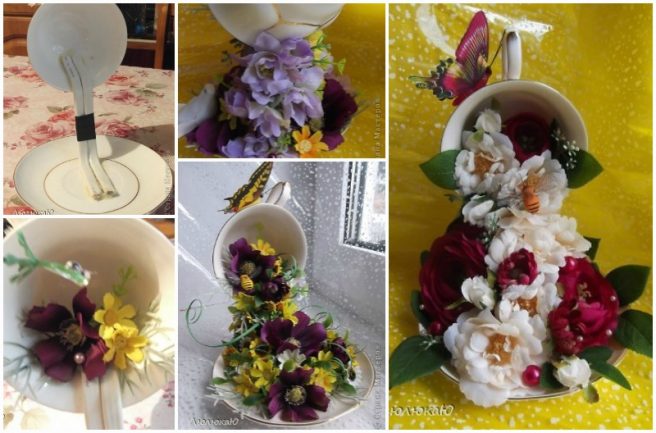 This Floral Topiary Flying Cup is so pretty for home and office decoration and it's easy for crafters to create.  Did you see this craft before? We can make the flowers from artificial flower bouquet or real flowers and even Easter eggs for themed celebration. Make this with your own hands is quite simple, it does not require any skill in needle work, and you can enjoy the opportunity to create crafts and beautifully decorations for your home.

Materials you need:
Coffee/tea cup set
Artificial flowers (easy to get in local stores)
Wire (spoon or flat wire works better)
Scissors
Hot glue gun
Tapes
Other decorative stuffs you want  (beads, butterfly, ribbon etc.)
Tips:
Add some fragrance with some real flowers, you can change seasonally.
Hard to find flat wire, try this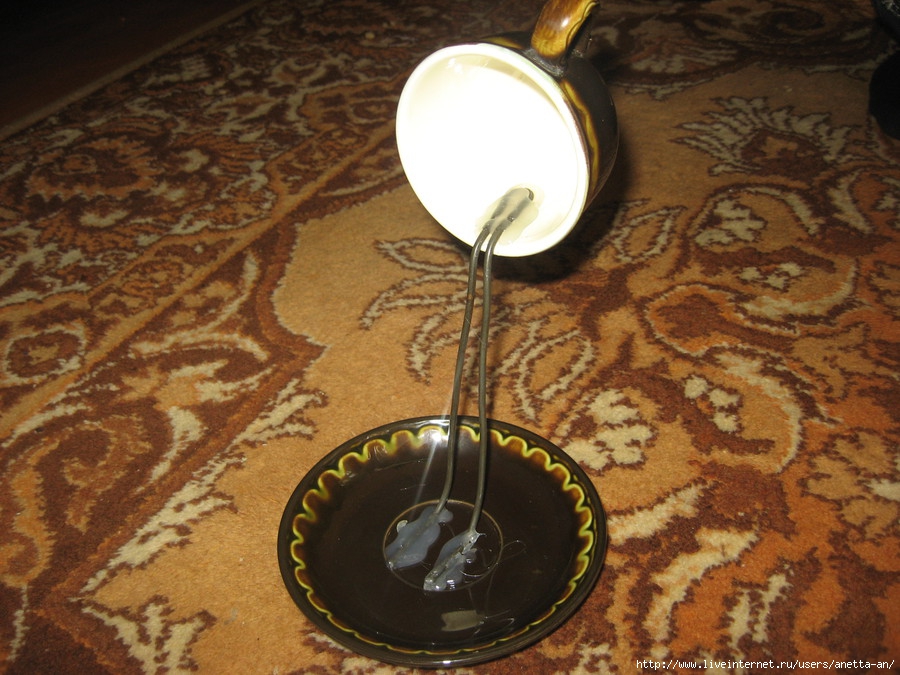 Change decor flowers for different occasions and holidays.