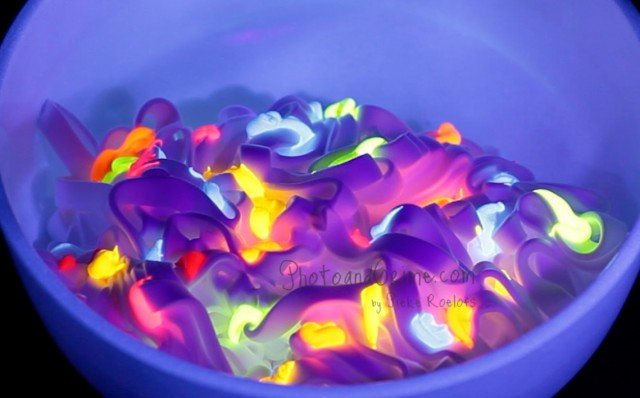 This glow in the dark UV (ultra violet) Foam is just in time for Halloween this year.  Look at this colorful glowing mix, whoever can think what it is made of?! We have many
glow in the dark projects
before, but this one will definitely a hit and super fun for all the family members!  This foam is the perfect decoration choice which will light up beautifully under UV and will give your party a creepy glow ambiance.
Check out PhotoandGrime's YouTube channel here. There are so many fun videos on there! The UV Makeup is pretty out there.
Here's the video… Enjoy!