Rain Gutters are one of the most important parts of a roofing system. But their functions are far more than rain drainage. We have a fabulous collection of DIY rain gutter projects that you should go check it out. As rain gutters are made from versatile materials, such as PVC, plastic, aluminium or even wood or bamboo. They can be used as a quick supply for gardening! The girl in the video will show you that gutters can actually be amazing decorative pieces for both small and large areas. You can make full use of it as hanging planter wall, fences or decorate your porch or patio.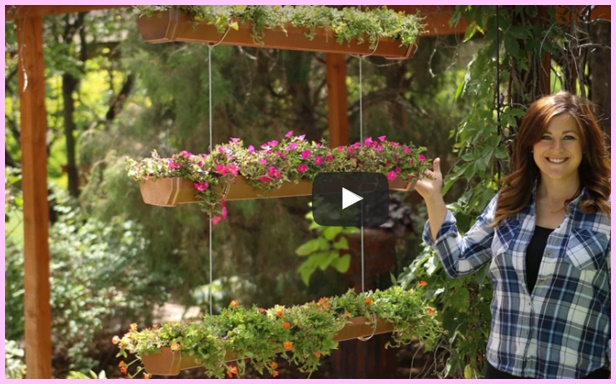 Let's see how the girl make this hanging planters in minutes:
Video: Garden Answer
Need more ideas to repurpose your rain gutters in the shed, here is the collection of 10+ Fabulous DIY Rain Gutter Projects for Home and Garden.