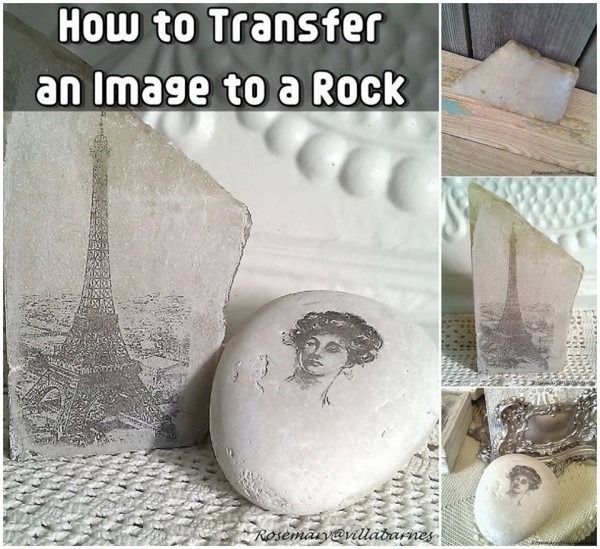 Want to decorate your house, garden, deck or patio unique with meaningful or artistic images you love? Despite of painting the rocks, here is a cool simple and beautiful DIY project that shows you how to transfer an image to a rock or stone (or piece of marble) for decorating. What you need is "Splendid Blender" pen and laser toner based image ( Take them to FedEx office or somewhere that you can get full color laser copies), you can use Gesso to add depth for the transferred image.
Check out the tutorial carefully at the bottom of the article via:
Here is the video:

The idea to transfer photo onto wood is really awesome, too.