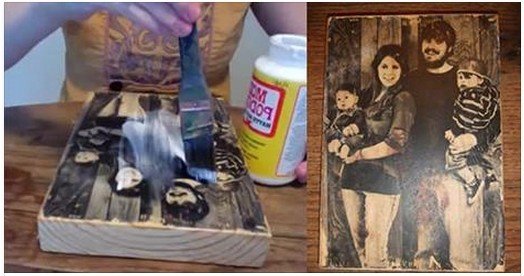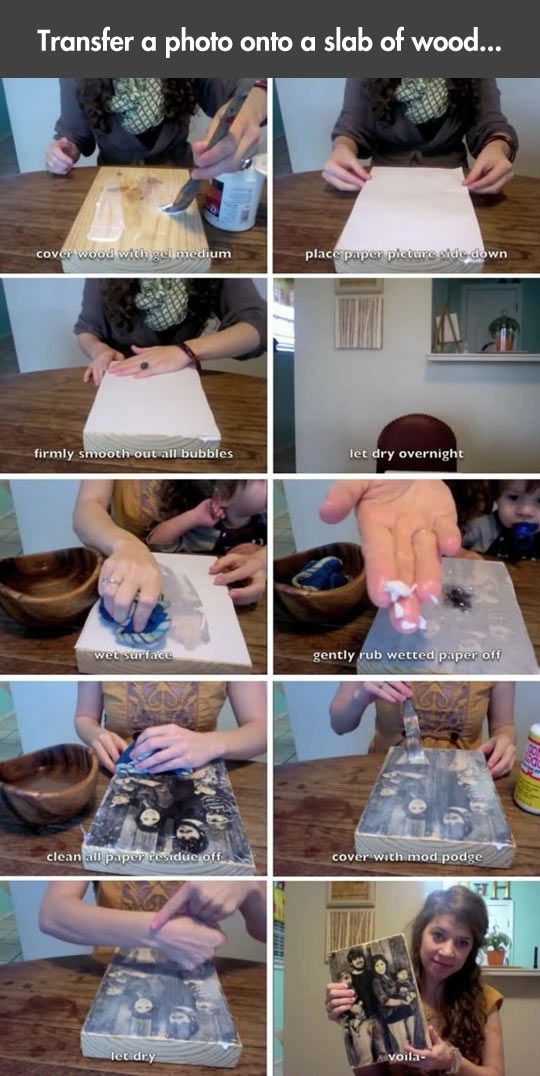 If you feel bored about buying a photo frame or want something unique for a modern home decoration, you may love the trick featured in this tutorial –  transfer your memorable moment onto wood to make your own custom piece of decoration.  Try to make a whole series of these vintage looking wood art "paintings" for living room and all your friends and guests will get impressed.
Supplies you may need:
• a picture printed on a regular piece of paper;
• a block of wood (smooth, sanded wood is recommended);
• gel medium;
• Mod Podge.
You can get the tutorial via the link: