Garden is the perfect place to relax for enjoying the sun, breeze and green in your home after a busy day or on weekends. While your mini nature needs a little change, even though a very small detail can give your garden a big improvement. Today we will recommend you these cute and lovely miniature stone houses. Just like most of other DIY projects, this miniature house is inexpensive, as it just needs some river stones and other raw materials you may easily get from even the junk. We have some rock projects featured, too. The Mandala Pebble Rock Stones is so fabulous to craft with artsy hand and patience, The 20 rock garden projects are one of my favorite to spruce up the garden any time. And these miniature stone houses can be wonderful addition in your own garden decoration.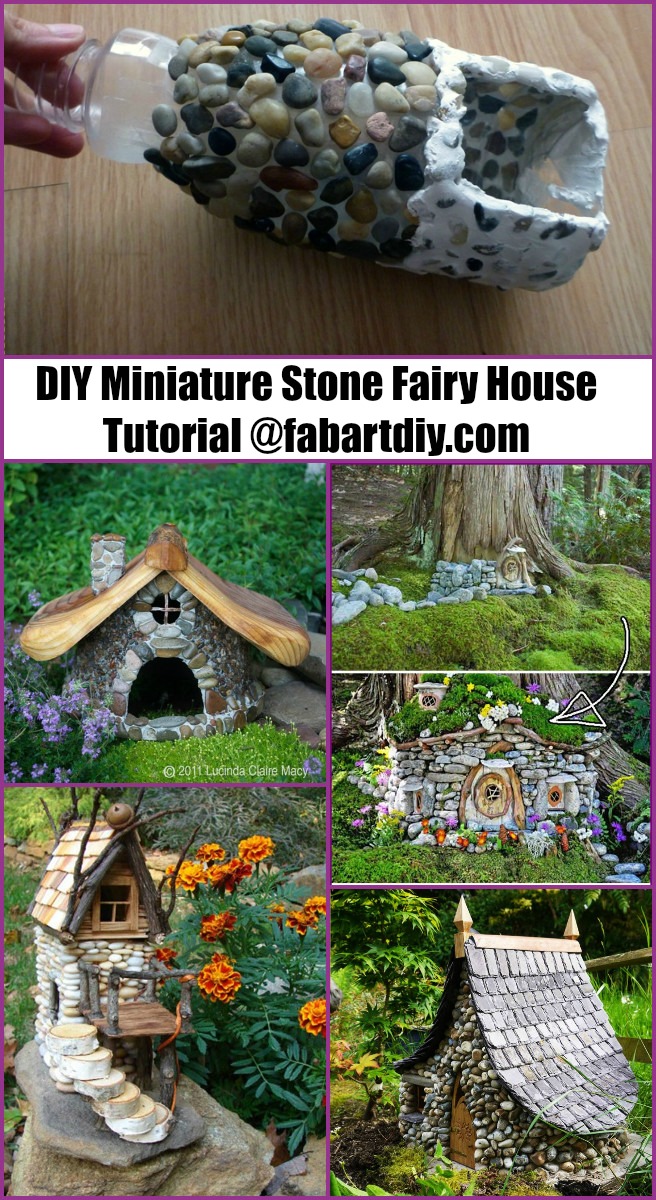 We have lots of inspirational ideas across the website, we will share with you some inspirations as well as the DIY versions that you can create with the plastic bottle or any container in your house with step by step tutorials. They are mush easier that you think and can be made out of materials out of your expectation – Plastic Bottle!!!
Even a small soda bottle can be turned into a pixie tower fairy house for your garden from inhabitant. Love the idea to use tree bark as house roofing, making the house popping out of the ground overnight.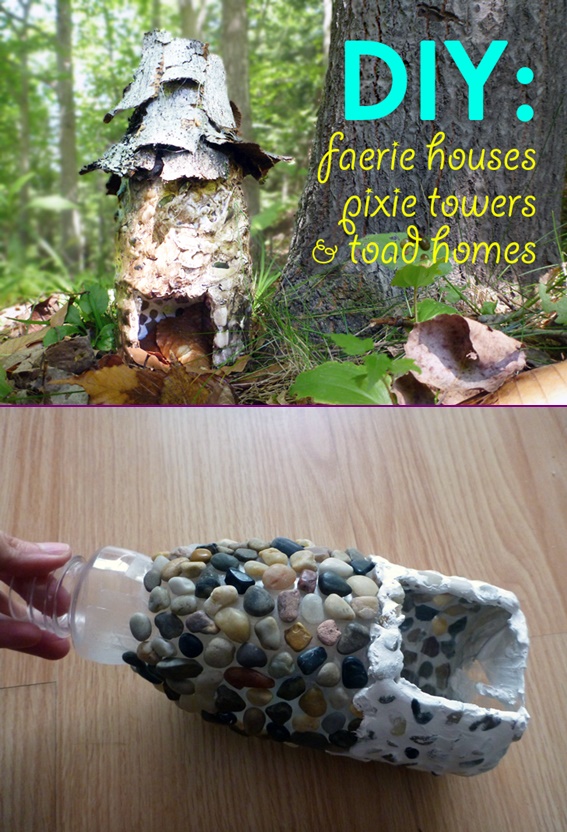 Get the tutorial here: DIY Make garden faerie houses
There are more DIY ideas from the web, such as this River Pebble Fairy House Enchanted Cottage complete with its brass tipped turret and shingle roof. Add a hinged doom wood door and window to make it a bit magic for any fairy garden decoration. With the same idea, the River Pebble Fairy Tower is so adorable by adding the slate stairs! Doesn't it look like it's been sitting in your mini gardens for decades, experiencing all the winds and rains.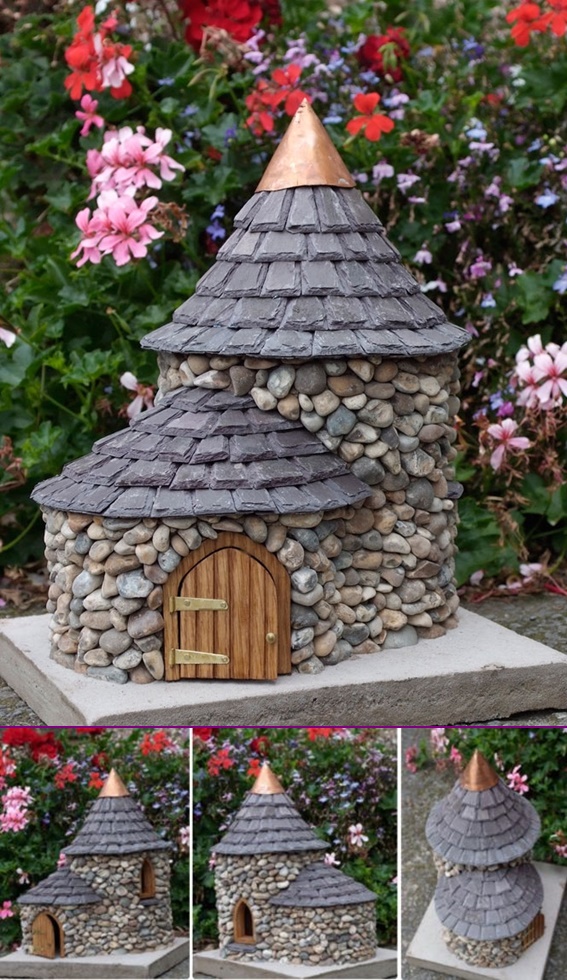 This Enchanted Cottage is another country design with its lovely gable roofing covered with mini shingles, and the zigzag chimney pipe and wood ridge with 2 delicate gable ends makes it a fairy world into your wonderland.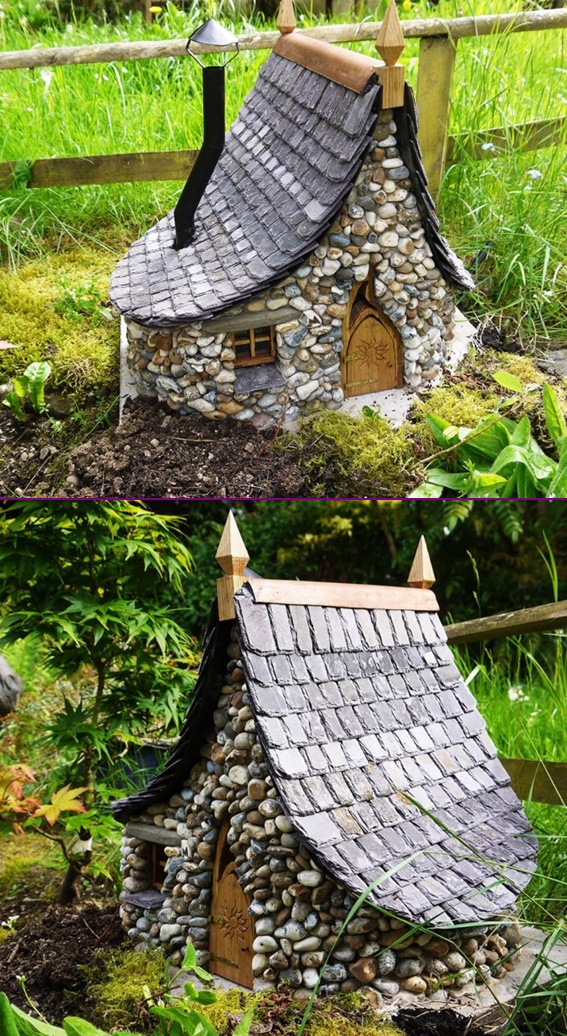 Image: Upcycle Art; More on Next Page