Add refined wood roof to make the stone house even more fairy looking as this toad house on Esty: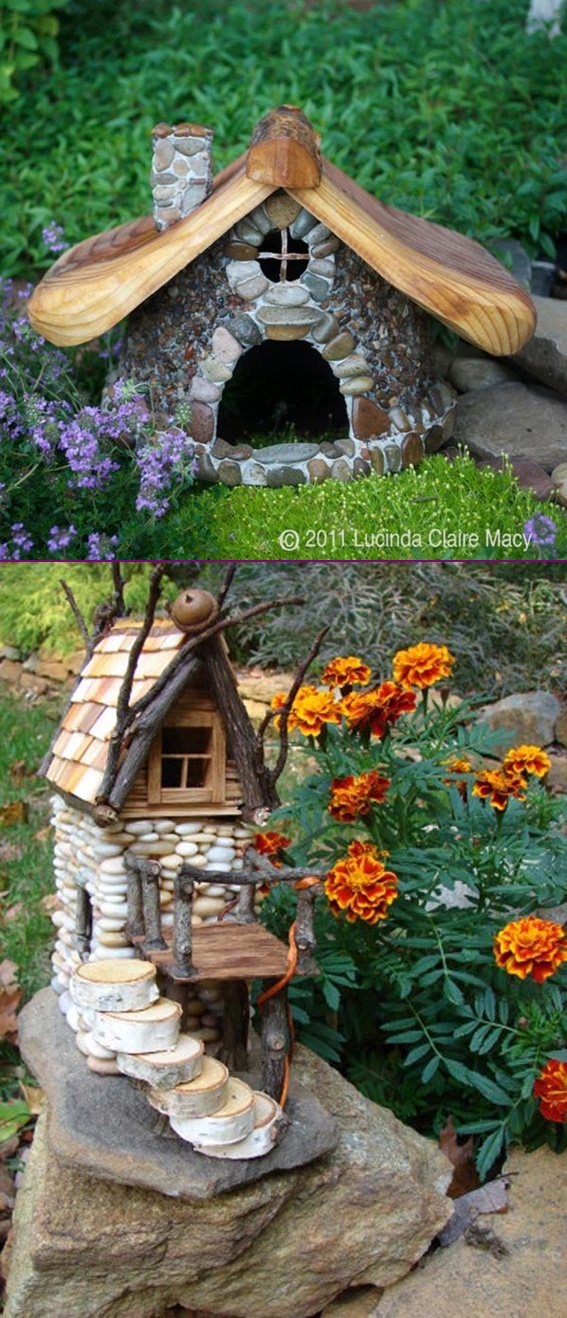 Image: Etsy on Pinterest & Trilbyworks
Marthe Hook, The Fairy Garden Lady, has been well known for her simple tutorial of making miniature stone fairy house possible. Check the tutorial below and you'll be surprised of all the materials needed: plastic bottle (or any container of any size, any shape), Glue, Ziplock Bag, small pebbles and stones, tweezers, Shellac or Urethane. one of the cutest nest for your little flying garden visitors and the fairies in heart.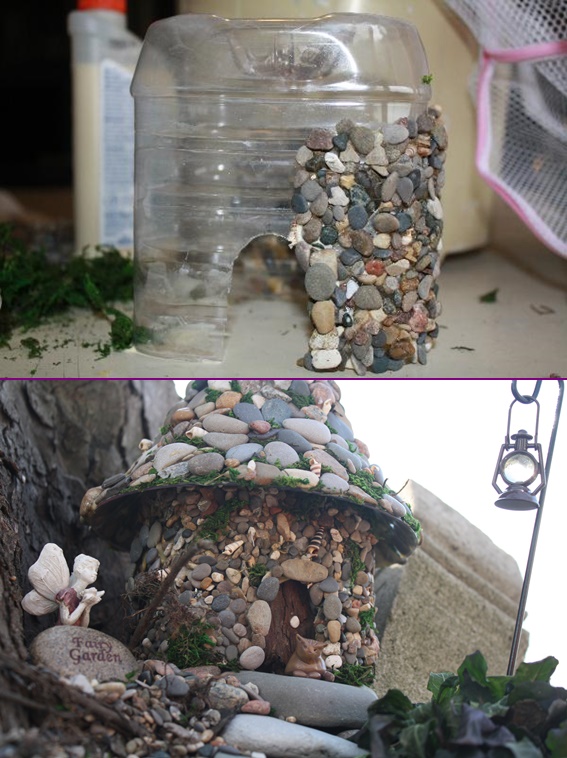 Make a Stone Fairy House Via The Fairy Garden
You can also create fairy house along the existing tree root and add moss over and around to make it as original house in wonderland as these mini stone castles from Green Spirit Arts.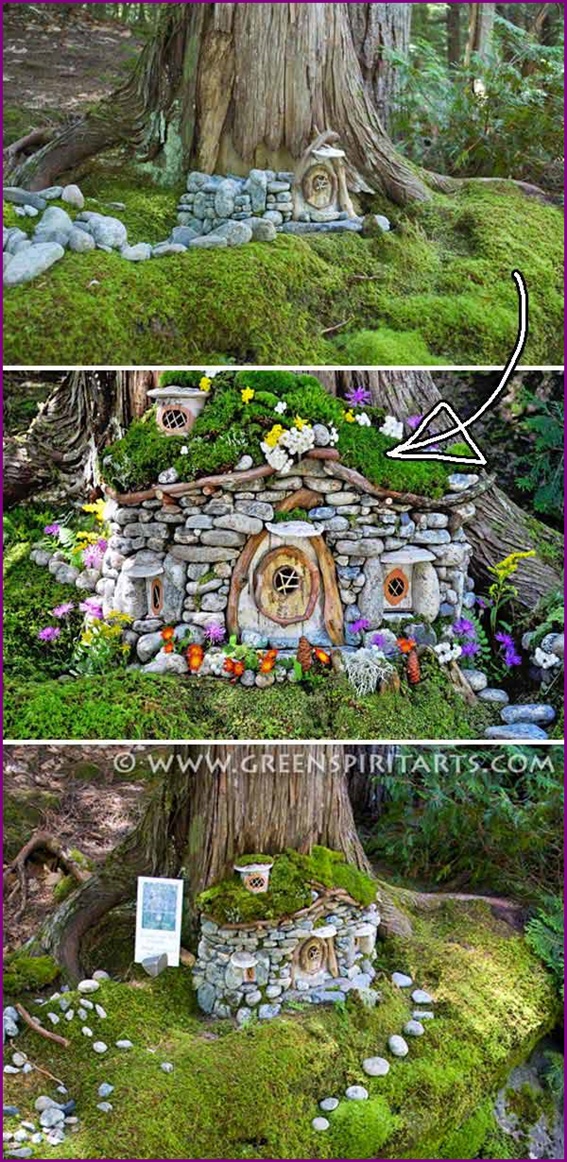 A plastic bowl or cup from your kitchen can be another good supply to create fun igloo style fairy house, with pebbles and mud! And if possible, add any shells from beach to make it more fun!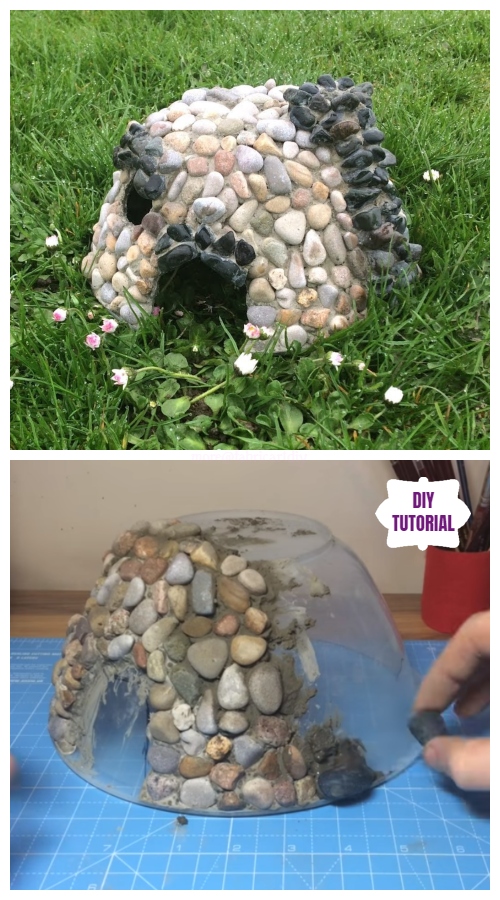 Get the video tutorial via the link: Miniature Stone Garden Fairy House bySTRYKER