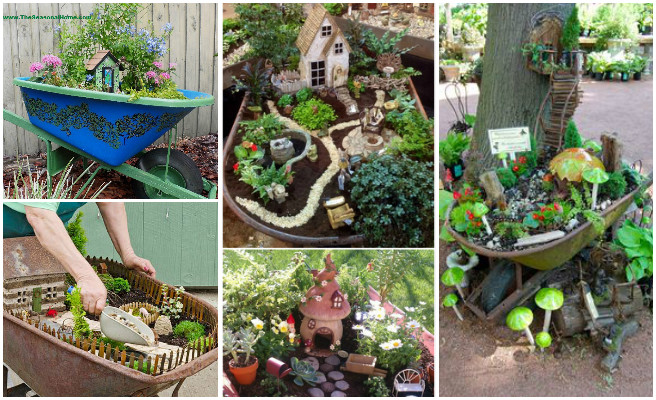 Find some old rustic wheelbarrow lying in the corner? Time to make it shine again and turn it into a miniature garden! You would probably agree with us that thiese DIY miniature wheelbarrow gardens are very cute. Fairy Gardens add a magical and whimsical touch to your home and there are so many ways to present them. You can create your very own or with the imagination with your kids together, using all the unwanted household items, rocks, toys to raise up your little gardeners. Check out how to make something like it in the following links by Scrolling down and check out all the ideas!
You can make your own wheel barrel with woods or pallets with instructions below: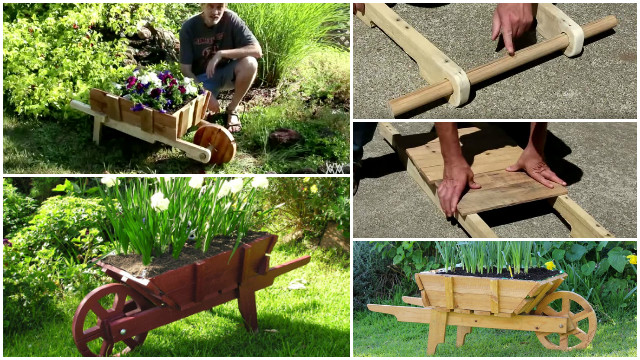 Or simply recycle your old metal barrow by painting the outside. Look at what Red Shed Vintage has done!