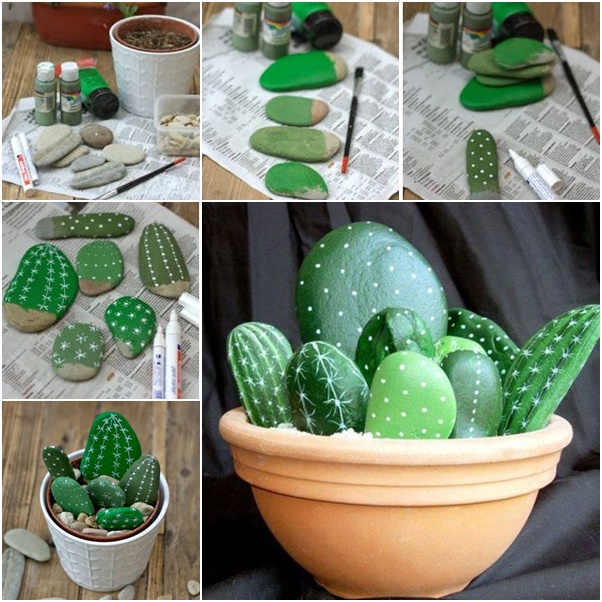 These faux cactus are so cute and vividly painted that you can not spot it as painted rock at first sight!! If you want to add some green for home decoration, these rock cactus are just what you need. You can create stunning centerpieces or doorway decor mixing with real cactus. As you can see from the images, it's really just a case of taking a few stones of different sizes and getting busy with the paints! From the smallest pebbles to much larger rocks, it's all up to you how large and varied you make your very own stone cactus collection. Try out a few shades of green or even mix it up with the wildest colors of your choosing. An you can make the deal a little further, don't forget that stones are far easier to care for than living plants and might just last for a lifetime!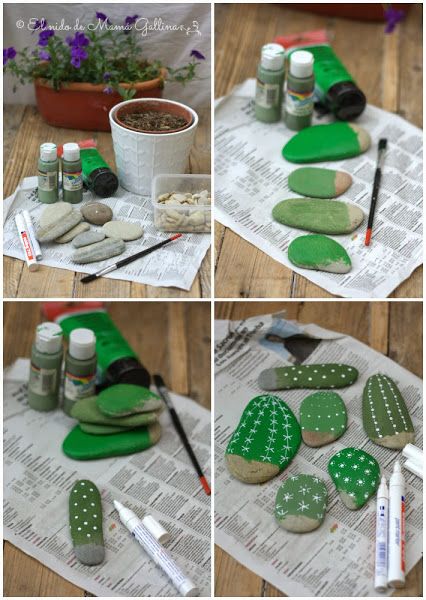 One of our favorite things about this stone cactus project is the way in which it's perfectly suited to adults and kids of all ages. Simply invest in a bunch of kid-friendly paints, grab a few magic markers and you're good to go! With just a few stones and a couple of planters, you'll soon find yourself with an amazingly fun and vibrant result that will look great anywhere in the garden!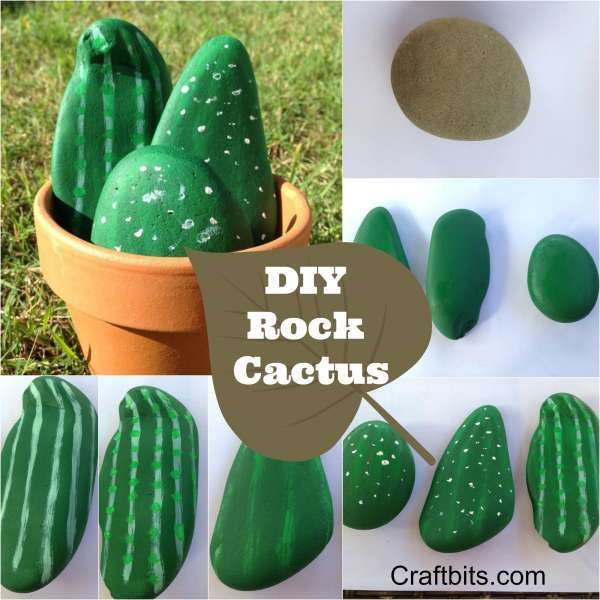 You could always brighten up the indoors with one or two of these beauties too! And you little ones will ask for painting brushes and really won't be able to get enough of simple home projects like these!