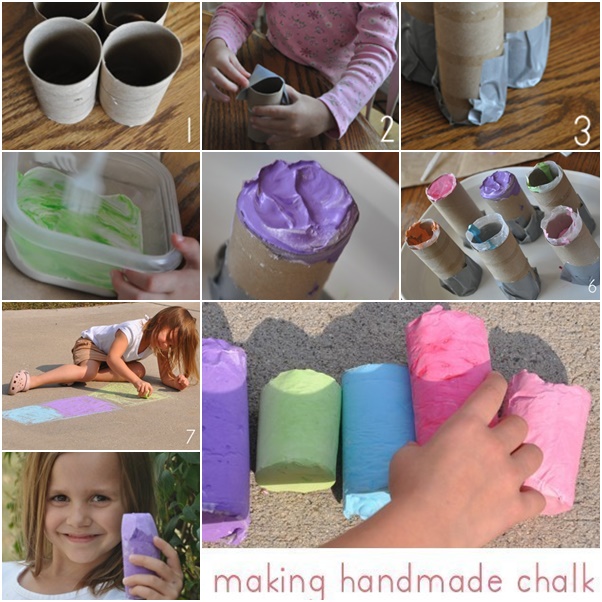 It is a great fun to draw with chalk on the driveway or playground if you have kids at school age. You can play hopscotch, four-square, draw favorite Disney characters with them. Here is an easy and creative way to make big chalk with paper rolls shared by Jessika, oh my handmade!
What you will need:
Toilet paper or paper towel tubes
Scissors
Duct tape
Wax paper
Small bucket or disposable container to make the recipe
¾ cup of warm water
1 ½ cups Plaster of Paris
2-3 tablespoons of tempera paint
Paper bag
Read the full tutorial from the oh my handmade below: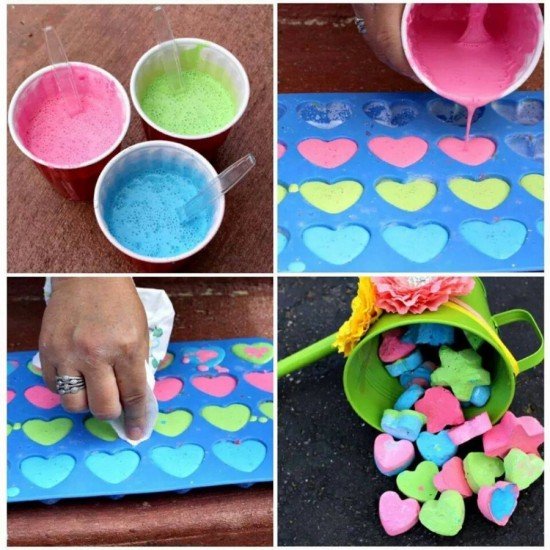 The kids will love these Sidewalk Chalks and enjoy the fun outside for hours.