Playing outside (kids outdoor activities) is fun for kids, and if you have a large backyard, you are blessed with these DIY outdoor car race track project. Kids, especially boys have cars, but it's easy for them to get bored themselves without playing with others. These race car tracks you've set up in your backyard will make kids to play wild together for hours.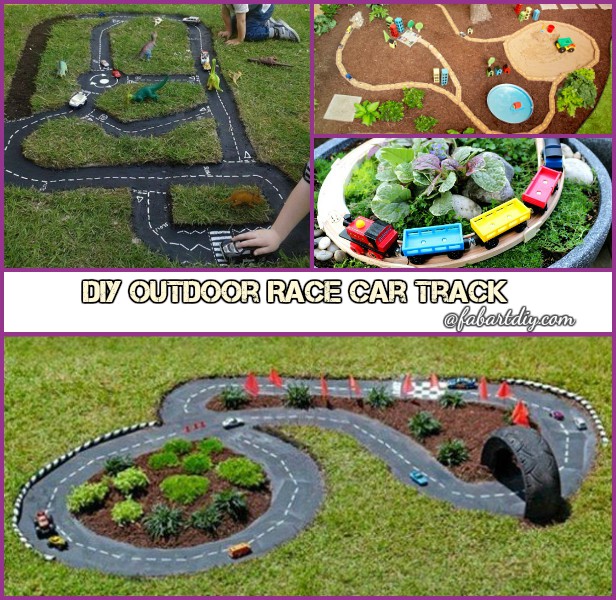 The project is quite easy to complete in a weekend, you can complete by digging a trace out of your lawn or backyard before or after landscaping. Add tire as bridge, rocks and stones, plants and flowers, and even kids toys to make it more attractive for kids.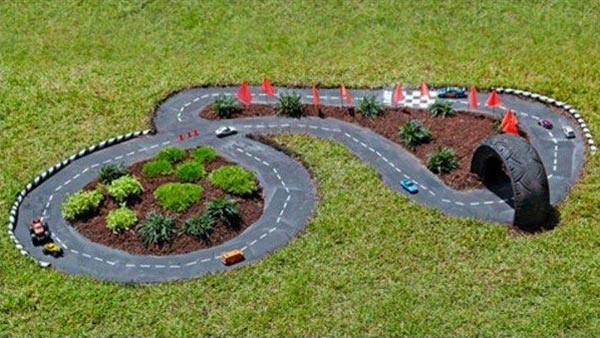 Image: Pinterest, and More Outdoor Activities
You can even make an inexpensive one with cinder bricks and rocks. As Niccola on Tuesday shares with us the rocky way to make a simple truck track, which adds special touches to her garden, you can even integrate a small fountain below the rocks, too. Quite impressive for families with boys.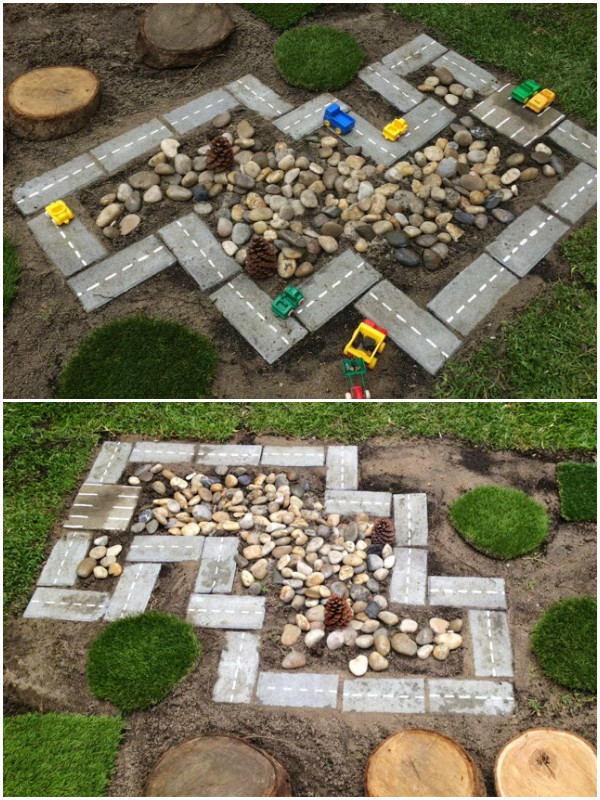 Tutorial Via Niccola on Tuesday