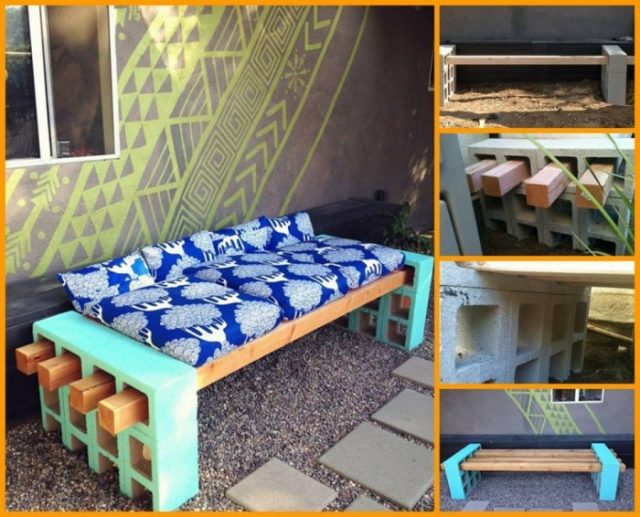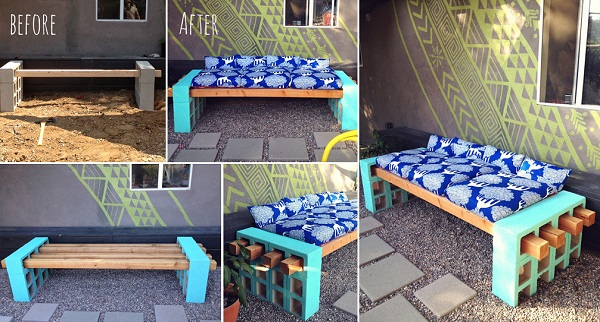 Here is a simple project that will get your surprised and amazed how easy a creative outdoor seating can be made! Such a great piece of outdoor garden furniture can be built from only a few building materials stored in the yard, and he final result is definitely a welcome addition to the garden's overall design.
Materials you'll need:
12 cinderblocks (6 for each side)
4 pieces of 4″ x 4″ x 10 ft. lumber
a comfortable blue long cushion
blue paint
concrete adhesive
The required steps are very simple and so easy to implement. See all details in the link below..
Lena Sekine Blog – DIY Outdoor Seating