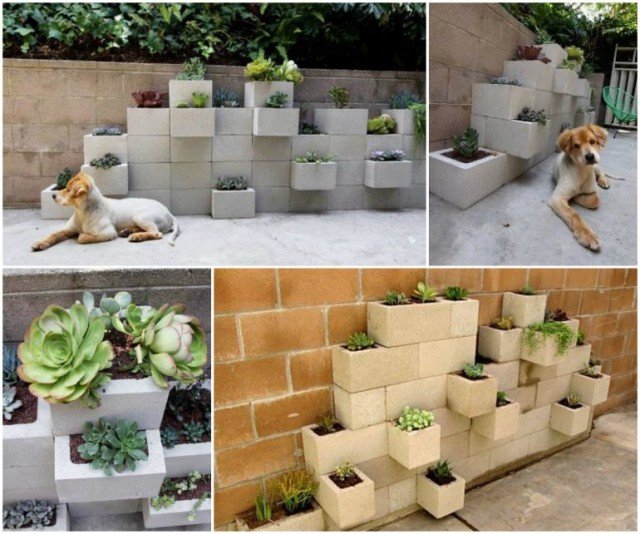 If there is one thing about this cinder block planter, it is the need for randomness. You can try different symmetrical layouts in your own garden, plant some care free succulents and they will look simply amazing.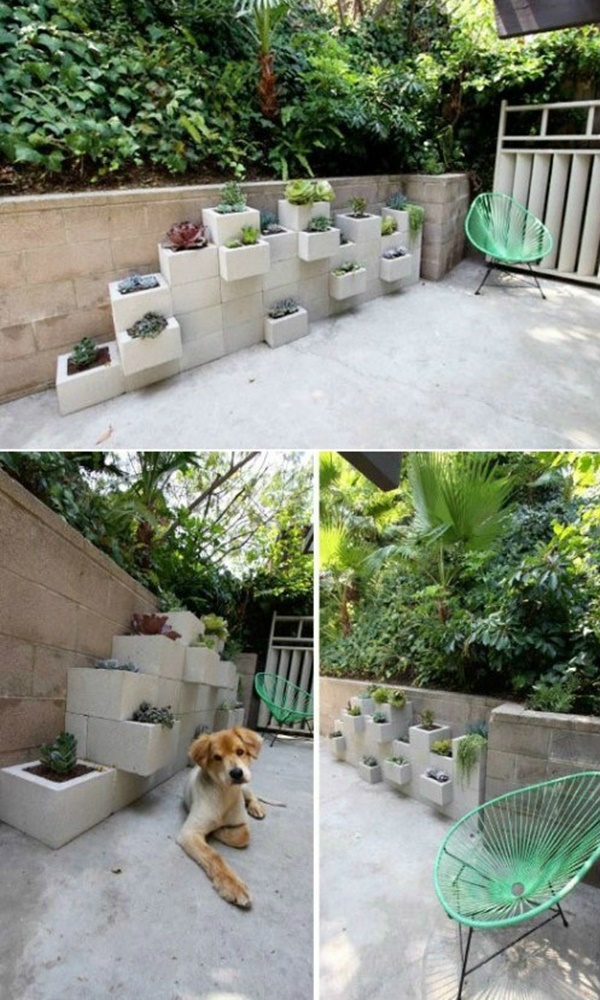 Best of all is that there is a step by step image driven making guide!  Can't wait to challenge yourself with your own cinder block planters design? This might just be the one to try: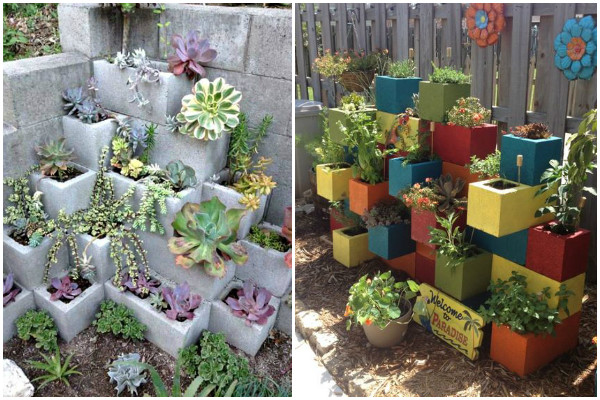 If you're looking for a little refresh or to add some cheerful pops of color to garden decoration. Add color to your outdoor space with a little paint to turn some plain old cinder blocks into planters with a colorful geometric look. This planter would be a nice addition to an outdoor ceremony or reception space!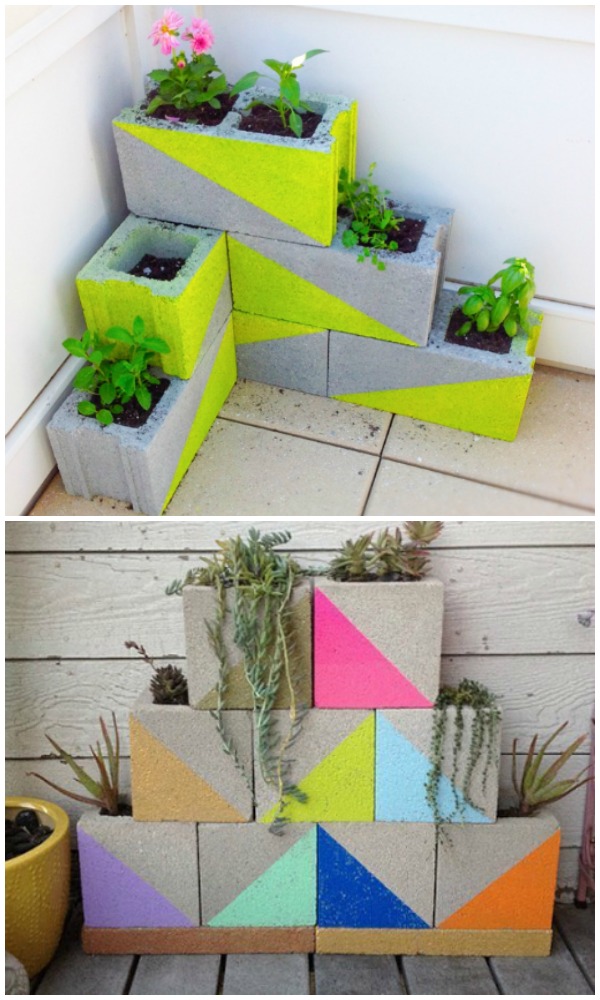 Don't want the vertical one? Try this cinder block garden bed design, perfect for a backyard vegetable planting: