Make Living Succulent Picture Wall Decor with Picture Frames or Framed Planters. While the space is getting smaller in the city or new built house, the trend of urban gardening has been spreading, more and more vertical garden DIY ideas are getting popular.Cara and Will Meyers, owners of DIG, are vertical garden experts. Their Living Succulent Picture is an outstanding combination of colors and textures and an ideal space saver. And most importantly,it's not too demanding!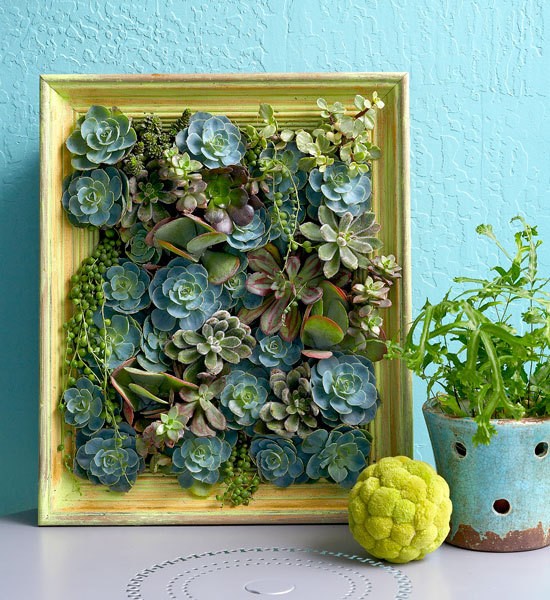 If you have a small flat or terrace but you still want an impressive plant decoration you must go for this project. A neat tutorial on Living Succulent Picture is here: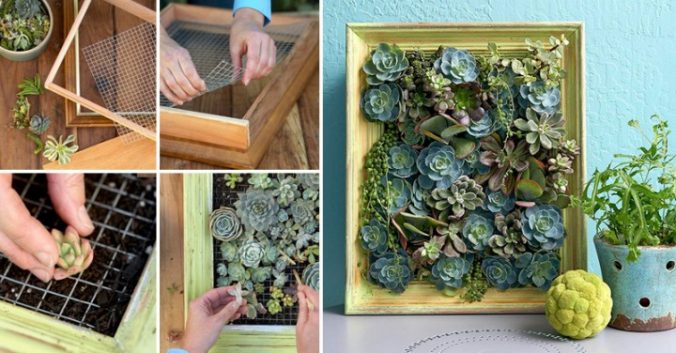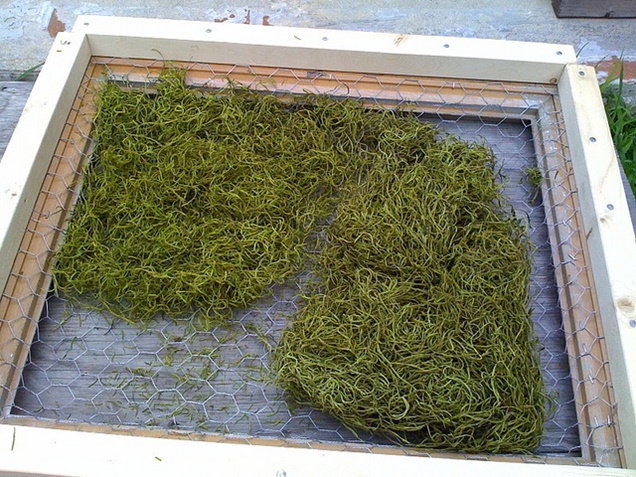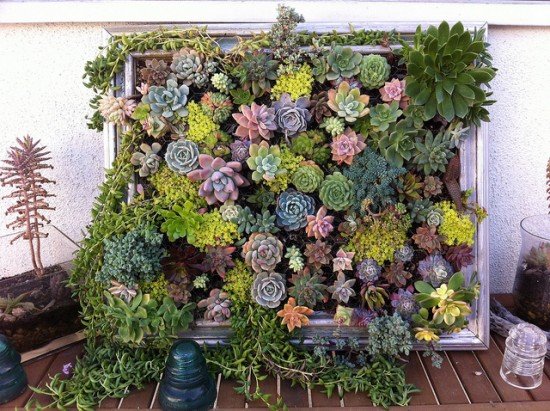 You don't have to make the frame full of succulent, the hanging succulent at the bottom of the frame is just as perfect as they are going out of it. So pretty!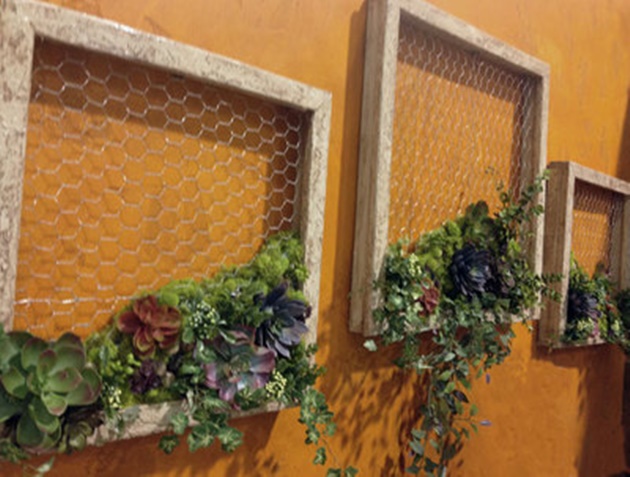 Make it More Personalized with Letters and Even Words:

Arrange different types of succulents to make them in pattern and create a green succulent wall:

DIY Wall-Mounted Succulent Planter:
Make your own framed planter for succulent and mount them onto garden or balcony walls.