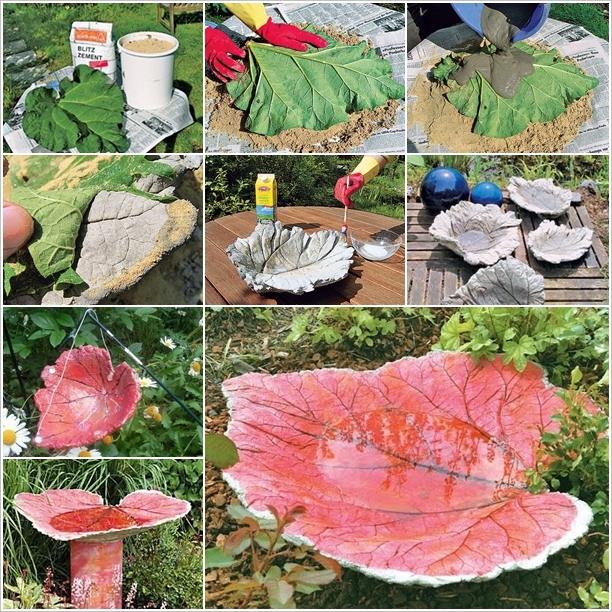 Looking for a simple project with lots of potential? Try this sand-cast birdbath. It's easy to make, works with any large leaf and it can be finished a number of ways. For a large birdbath, like the one in the photo at right, plants like rhubarb, gunnera or 'Sum and Substance' hosta work best. This one's rhubarb. You're not limited to big leaves. This process will work with just about any type. Far more than a bird bath, I would love to use it as decoration on garden either on ground, around pond, or on garden wall.
Who'd have guessed that for less than $25 and a few hours of work, you could have such a unique garden ornament? Are you ready to make your own? Let's get started.
Materials
Large leaf
1 bag of sand
2 bags of concrete
Water
Plastic wrap
Tubular concrete form
Paint or concrete dye (optional)
Concrete sealer
Tools
Bucket or mixing Tray for concrete
Hoe for mixing
crub brush
Paintbrush
Foam brush
2 containers for paint and sealer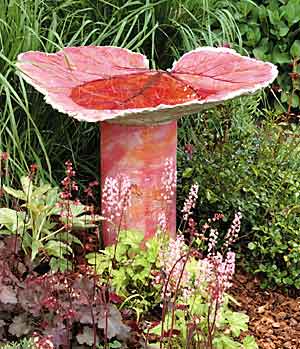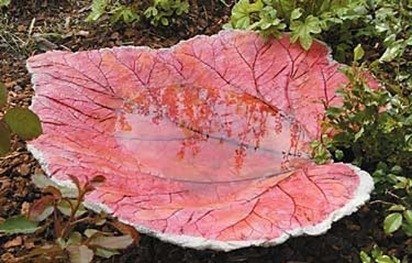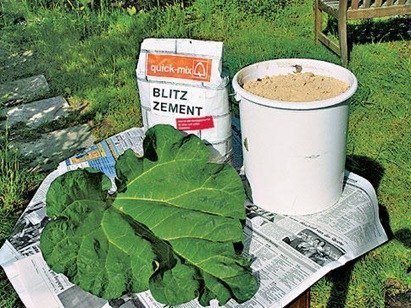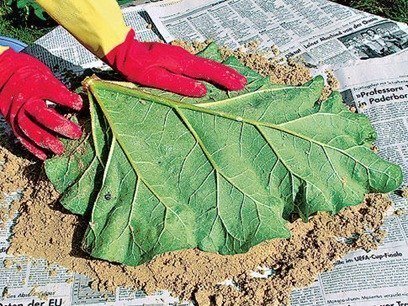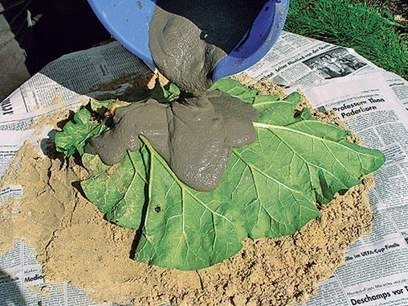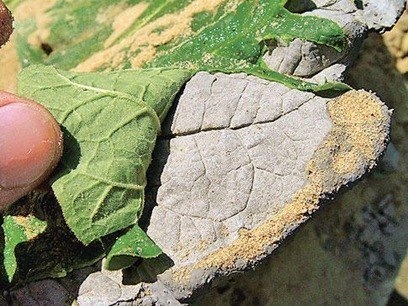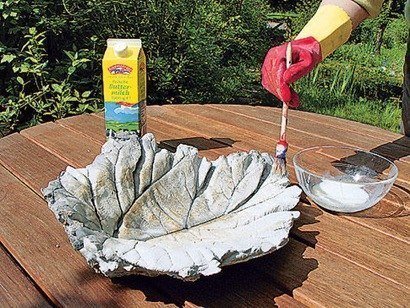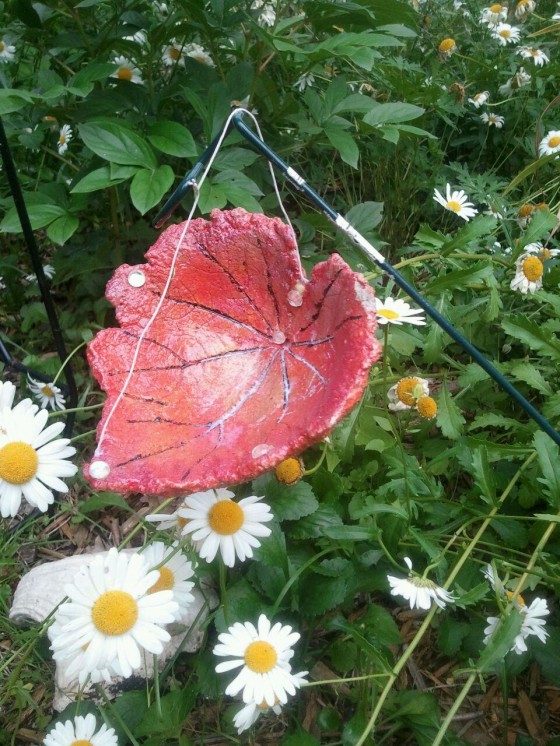 This Sand-Cast Birdbath Garden Project was originally published in Garden Gate magazine No. 53, you can get videos here.