Are you looking for some space saving bed designs for your kids? This Triple Bunk Bed with Free Plan is a great design that is perfect for three to sleep and play. Kid will love them to climb up and down. You can buy they plans from The Handmade Dress for $1.99! Or you may have figured out how to make it with the picture.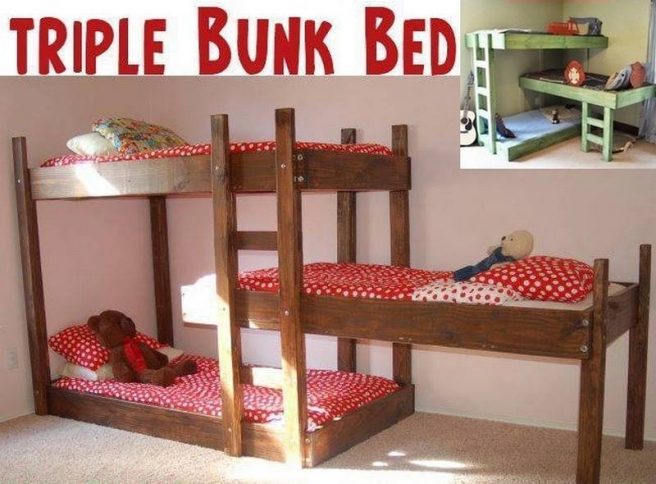 Building it yourself makes it easier for you to make use of the space efficiently. You can design the layout that fits your room, decide on the dimensions of the bed, and utilize the most out of the available space.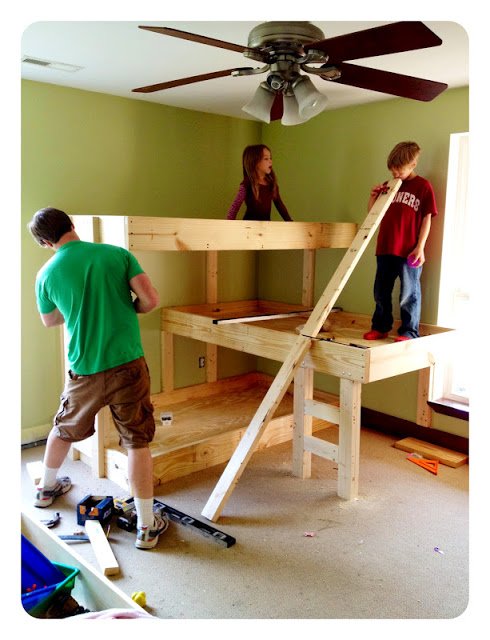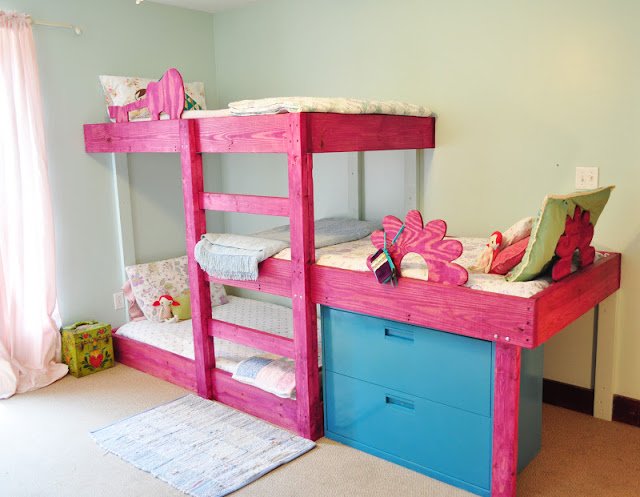 Image: TheHandmadeDress – Triple Bunk Bed Plans
To efficiently use a small space things need to be customized. This concept of building a triple stacked bunk bed is perfect solution. The most obvious reason is that you can fit three kids in one room. But what makes it even better is that you can configure the bunk bed to efficiently fit the bedroom. You can see a couple of different configurations from the collection in the owner builder network.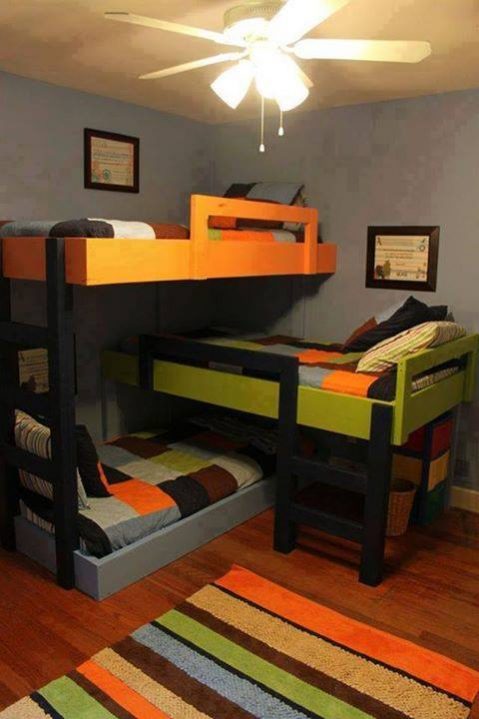 You may have figured out how to make it with the picture. But still you can get the plan from Karakae James as well, and picture tutorial via: Kids Activity Blog – Build A Bed.
Looking for bed to build for your little ones? How about the train bed frame?