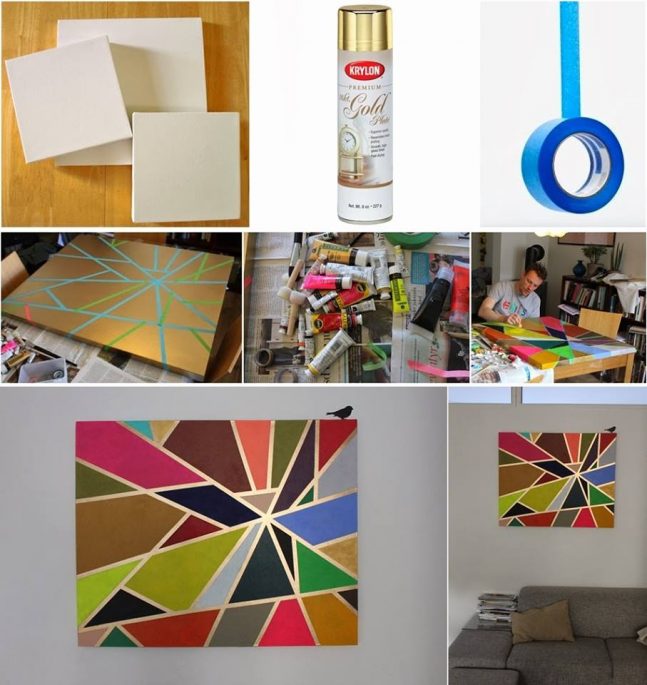 I absolutely love this canvas painting DIY idea. I am not good at painting, nor any other artistic design, but I can make this piece of art myself with TAPE, cool. The idea is brought us by maria grundtvig, you can check the link for the original instructions there. It's really inspirational to design our own canvas art with this step by step tutorial. (Photo via: Pinterest)
Directions:
bought a big canvas and sprayed it metalic gold (2 layers)
added a pattern using washi / masking tape
painted the shapes using different colors acrylic paint
gently removed the tape
hung it
Even your kids can help with this! If you want your child to create a really interesting piece of art for your home, like for their bedroom or a playroom, have them paint on some canvas covered in tape going interesting directions. First off you'll have to put the tape on the canvas in the directions you want. Then put out some paint, some sponges, and brushes for them to paint with on the canvas. Be sure to have them fill the whole canvas with the paint so that the entire thing is covered. Once the paint is dry, you can remove the tape and you'll have a interesting and actually quite beautiful piece of art to hang in your home.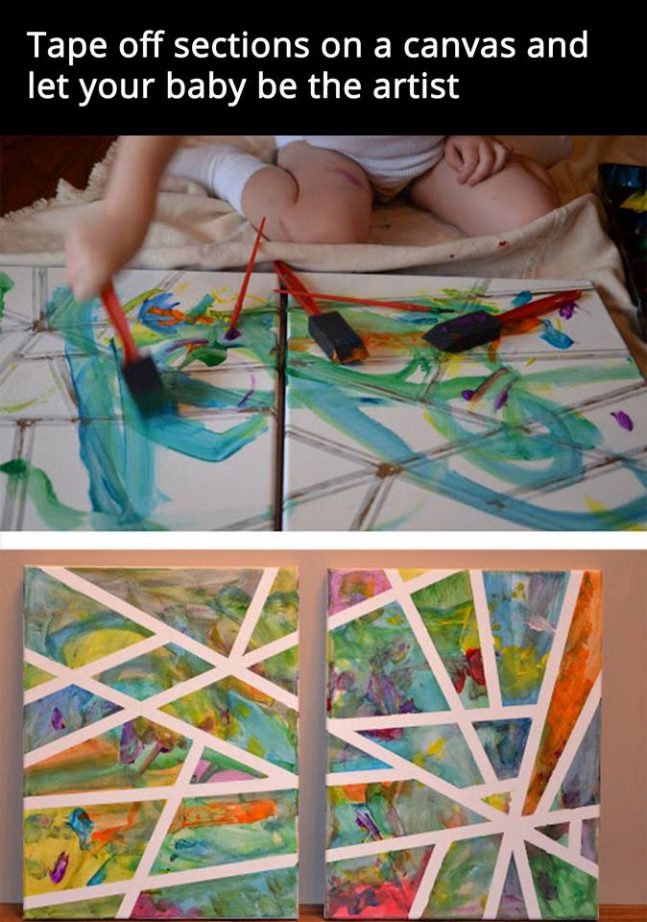 Source: robineggview.blogspot.com