Baby clothes are expensive items which many parents don't account for or underestimate the most. Luckily, there are friends you can rely on who might help you with a few items of clothing for your little one. But if you really want to be independent and still go through the clothing crisis you are bound to confront with when your kid is still a baby, the DIY way is the best way.  If you love to crochet some house slippers for your family, you will love to check out Crochet Women Slippers Shoe Patterns Round Up. With kids getting in touch with trends at a much earlier age nowadays, it is better you get them familiar to DIY alternatives. These Mary Jane Baby Booties crochet project will prove useful. Nice and colorful, they provide comfort as well as safety for the little one in all of his or her adventures exploring the home. Prepared to go on your own magical journey? Pick up that nifty hook and a skein of yarn and come along on this fun adventure. It won't be long before your little one will be clicking her heels together in these darling Ruby Red Mary Jane Booties. These sweet little shoes are a breeze to work up and soft and snuggle in for your little feet!
You may love: Crochet Baby Converse Booties Free Crochet Pattern + Video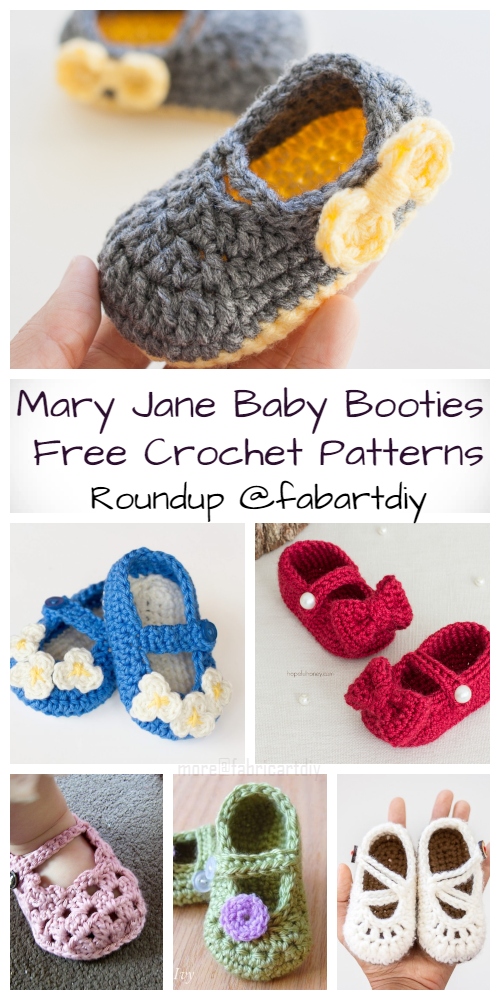 Which one you love? Don't forget to share with your friends and family who have little beloved!