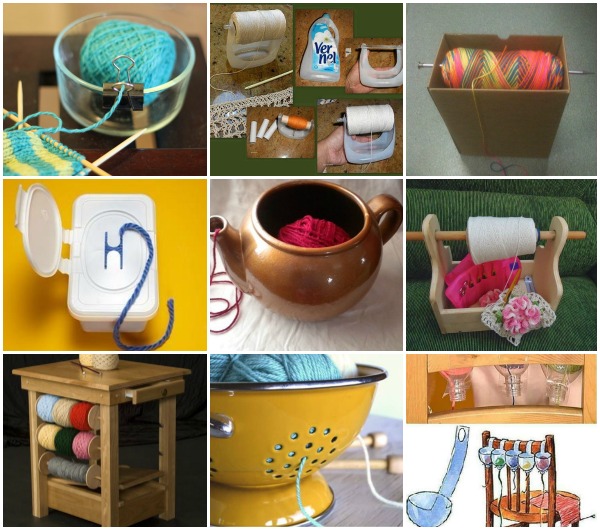 Do you often get your yarn tangled around while crocheting or knitting and trying to find something around to help you out? Here are some simple DIY ideas and projects that you can rethink of your household items for yarn holders, such as teapot and colander as instant holder, or a bow and clip or even kitchen cutting board you can repurposed into. They are really fun and easy ideas, wish you enjoy.

Teapot to a instant yarn bowl – brilliant idea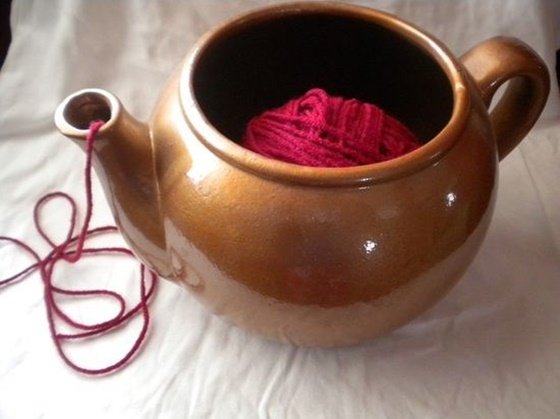 Yarn bowls are lovely and keep your yarn from getting tangled/roaming across the land, but they can be wicked expensive. Make your own using a binder clip. (by: pocketpause.com)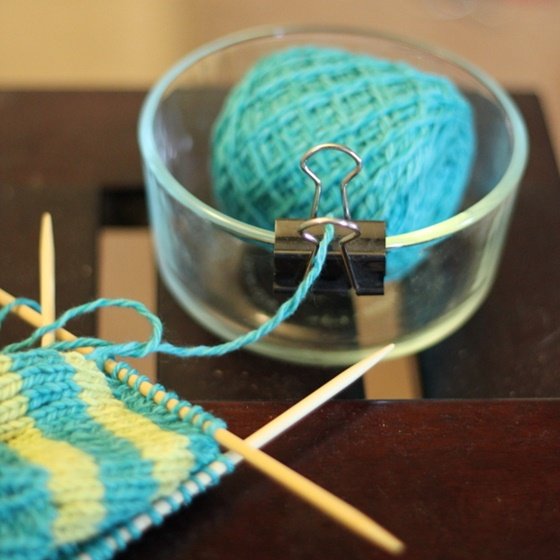 Colander holes is perfect for yarn distribution.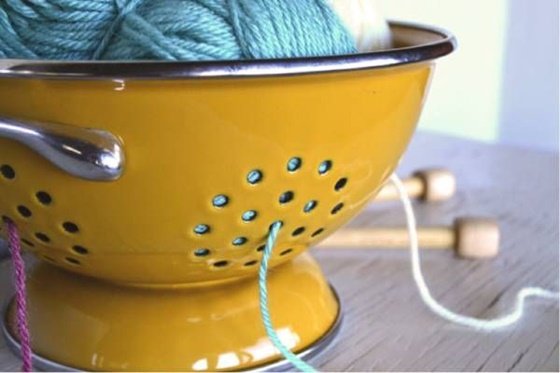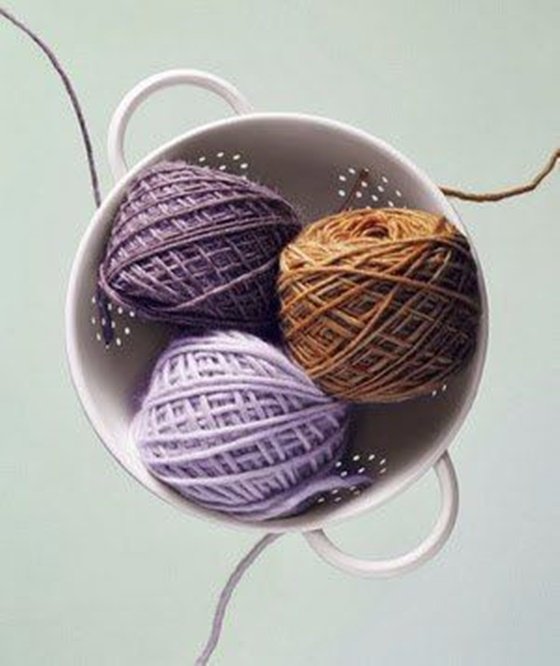 Kitchen cutting board with handles and dough roller redesigned into yarn holder. This is Fun.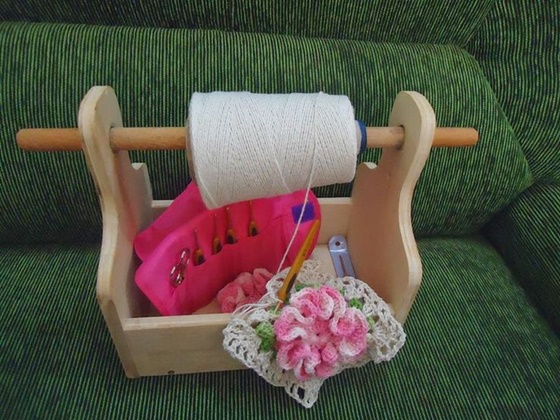 Knitting table with spools attached so your yarn would unspool easily.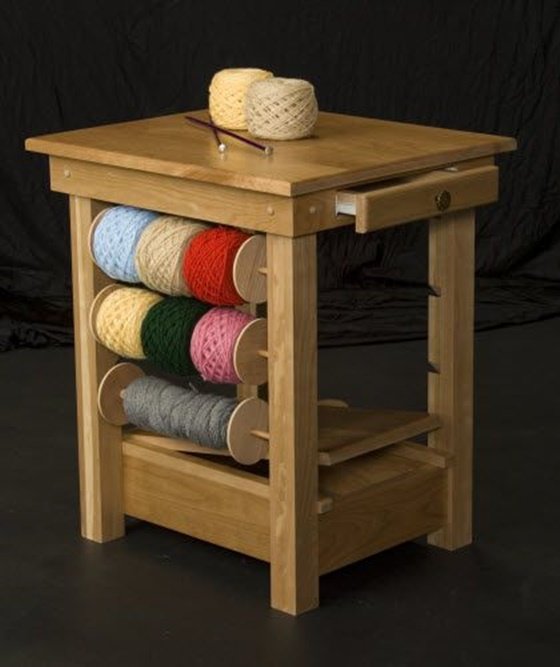 DIY Bamboo Yarn Bowl (Tutorial: Instructables)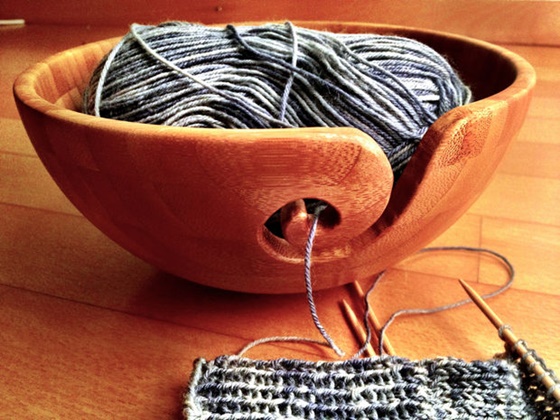 Empty plastic bottle yarn holder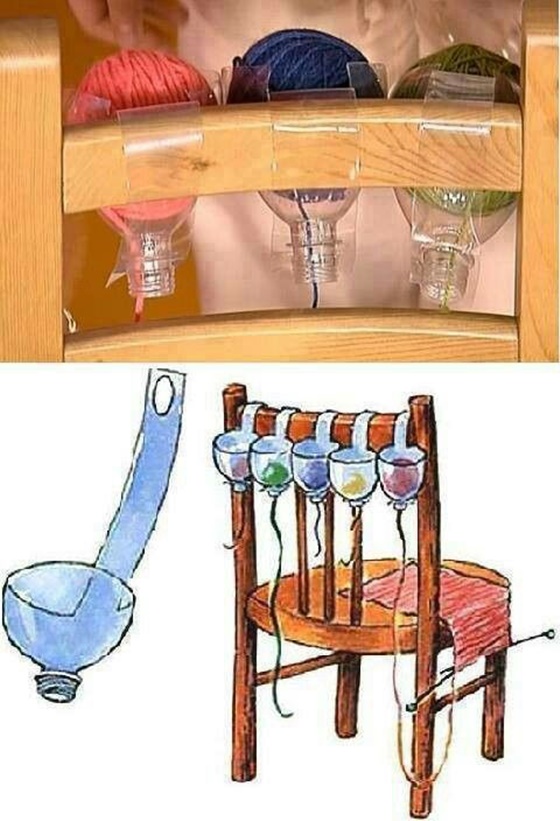 Another Nice plastic bottle yarn holder. You will not have to worry about your yarn being tangled and all over the place.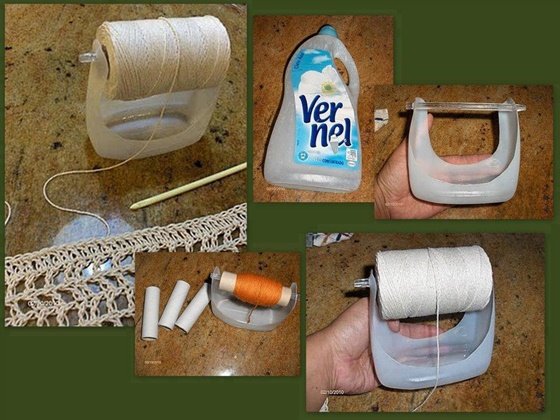 Empty Baby wiper box for yarn.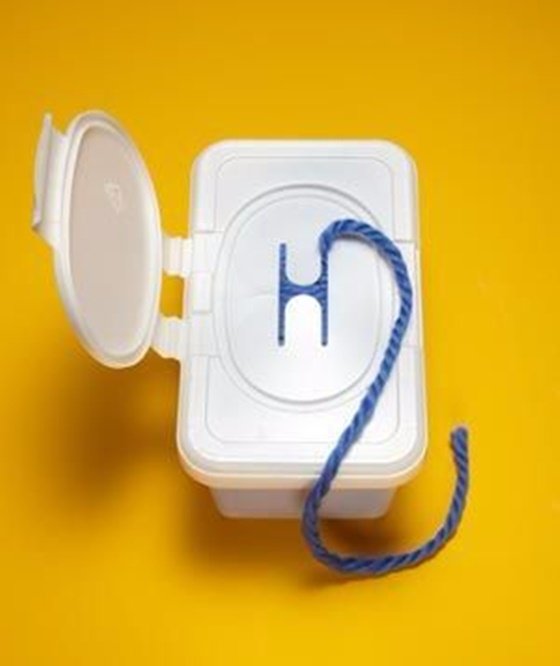 Empty Carton Box + A Needle = Simple Yarn Holder