Do you have those kettles that cannot work anymore and put them into recycle bin? Get them back and repurpose them into this fab planting pot! It looks so beautiful after artistic decoration, and you can easily carry them in house and balcony for decor. The tutorial of New life to Old Kettle (Recycled Kettle Pot Planter) was from a Russian site and here is the translation. If you love Garden Decorating Ideas with Rocks and Stones, this tutorial is surely a way to add fairy touch to your garden, with beautiful tissue paper pattern to decoupage on it.
You may love: DIY Miniature Stone Fairy House Tutorial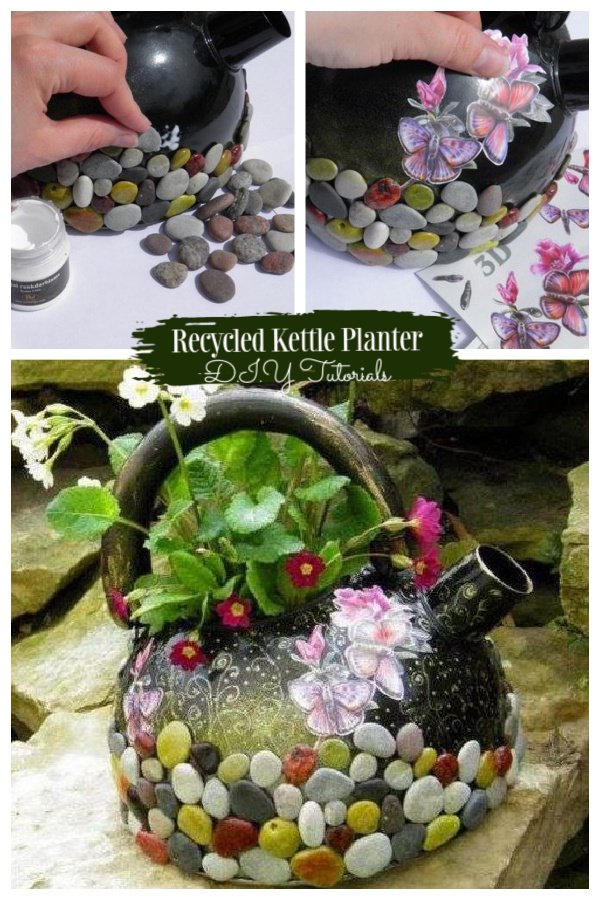 Supplies you may need:
Old kettle
Sandpaper
Pebble stone
White Glue or silicone
Paint and brush
Decorative sticker
acrylic paint for final decor
First of all, the teapot must be thoroughly sanded with the finest sandpaper.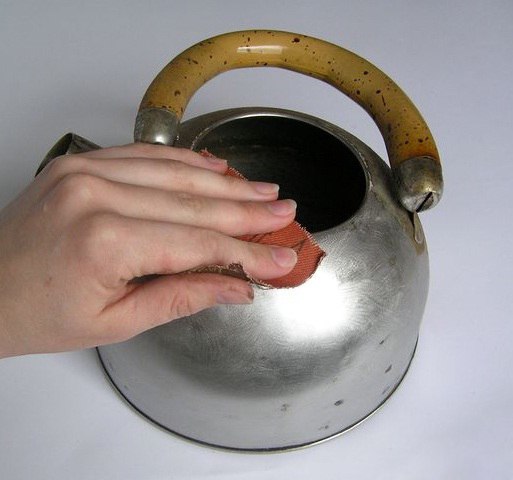 Then we paint it in the desired color. It is best to use automotive spray paint. After the paint has dried, decorate the teapot with sea or river pebbles. We glue the pebbles with PVA construction glue or hot silicone.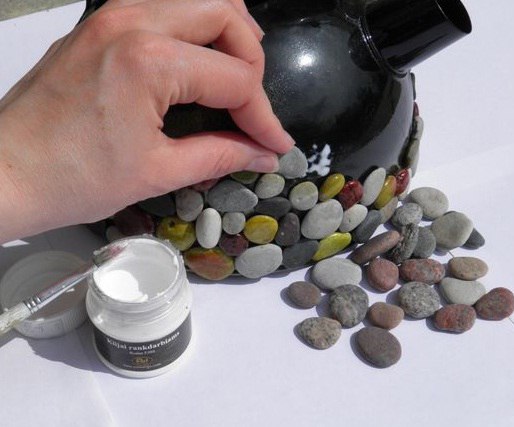 For decoupage, you can use napkins, decoupage cards, printouts on a printer or, as here, stickers.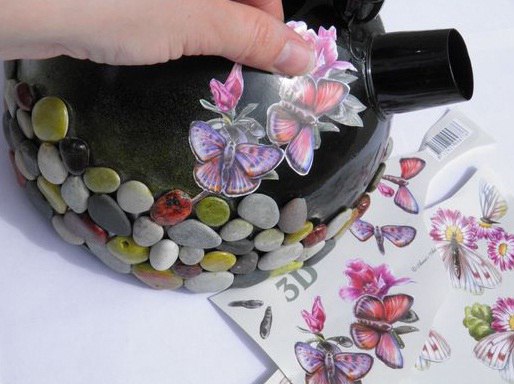 Let's move on to painting with acrylic paints.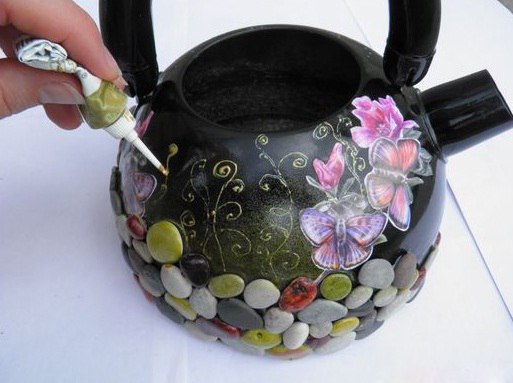 That's all, the pot-pot for flowers is ready!