8. PVC pipe garden trellis
Spray paint those suckers a fun color and you've got yourself a unique garden element!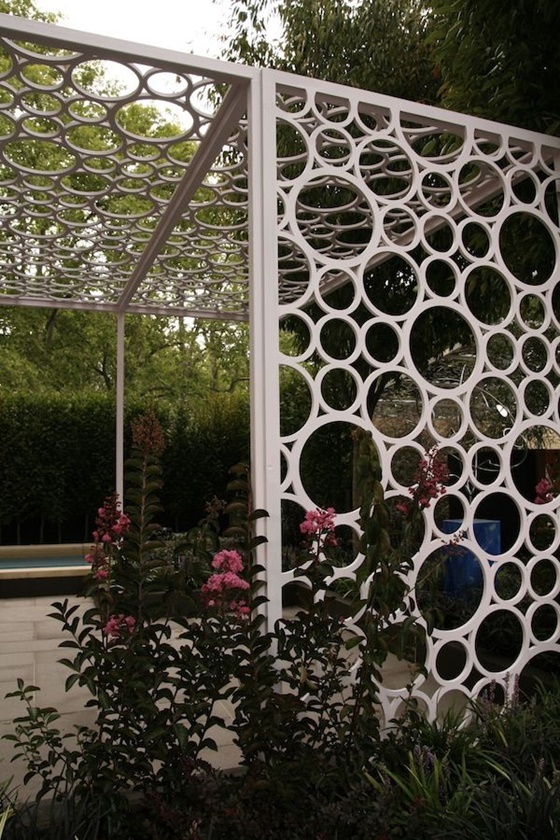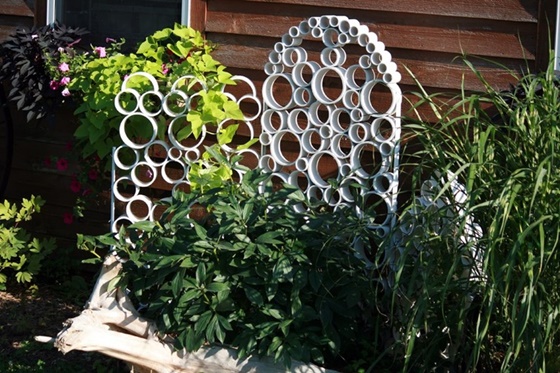 9. PVC Garden Sprinkler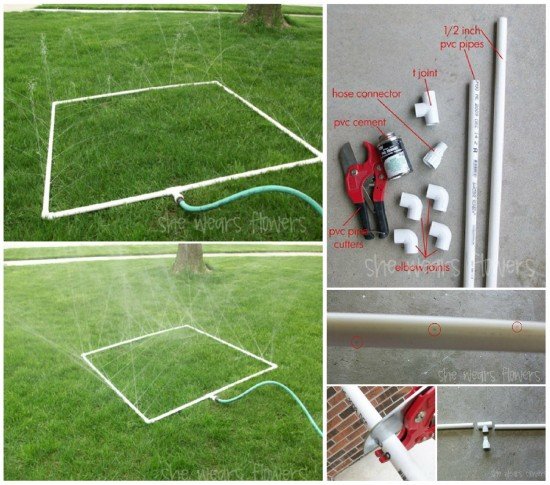 you can configure a PVC sprinkler however you want by drilling however many holes you'd like, big or small to control the amount of water flow. You can even make it into whatever shape or size that's best suited for your lawn's terrain. Hit the link below to see the complete step-by-step instructions here: Run Through the Sprinkler.
10. PVC Planter Stand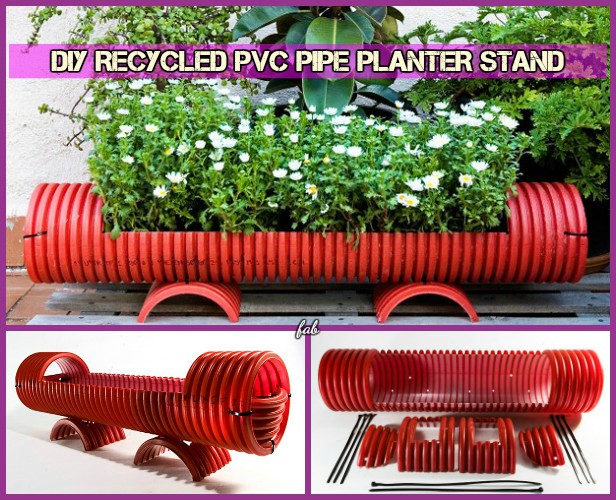 Get the large PVC pipe and cut top size to make stand for plant display, perfect recycle project for patio, balcony and even indoor gardening, get the tutorial via urban gardens web.
11. PVC Garden Tool Organizer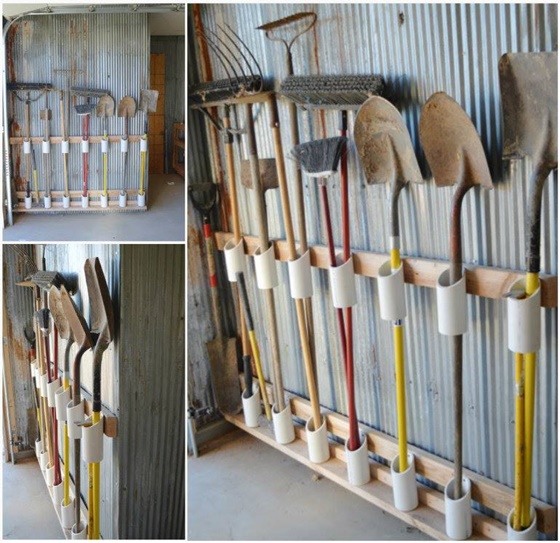 Organize all your garden tools with this PVC Garage Tool Organizer! Easy to work on garden shed or garage, get the tutorial via Newly Woodwards: PVC Garage Organiser Tutorial.
12. PVC Green House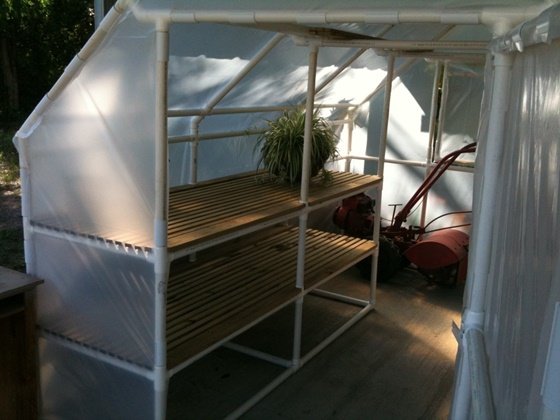 It's not new to use PVC as construction material to build house, and green house out of PVC is perfect to keep plants warn in cold weather, get the free plan here: PVC Greenhouse
.
PVC Chicken Feeders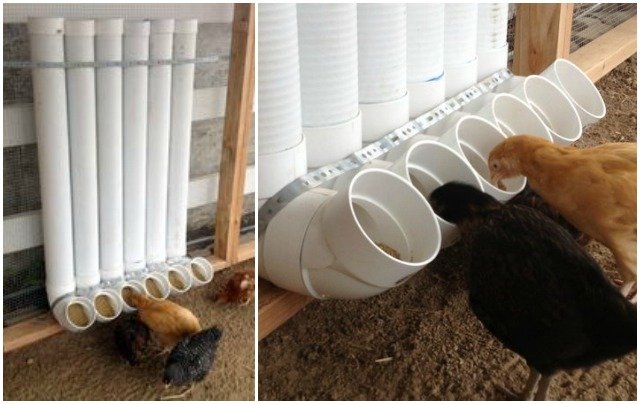 Make your own auto-feed chicken feeders out of PVC pipers for your own backyard raise. learn more DIY ideas and tutorials here.