This crochet violet flower is a pretty embellishment for girls garment or accessories. And it's an easy project for crochet beginners to try. Let's see the detailed crochet step by step tutorial as following. We have so many crochet flowers with free patterns featured on our site, and today we are going to share this beautiful Spring flower-violet to decorate your room or fashion. With this beautiful flower you can make your clothing and other useful and lovely items more beautiful and attractive. You can also decorate baby boots, sandals, Hats, gloves or even decorate blanket. We hope you will like this version for Crochet Violets.
You may also love:  Crochet 3D Rose Flower In Bloom Free Pattern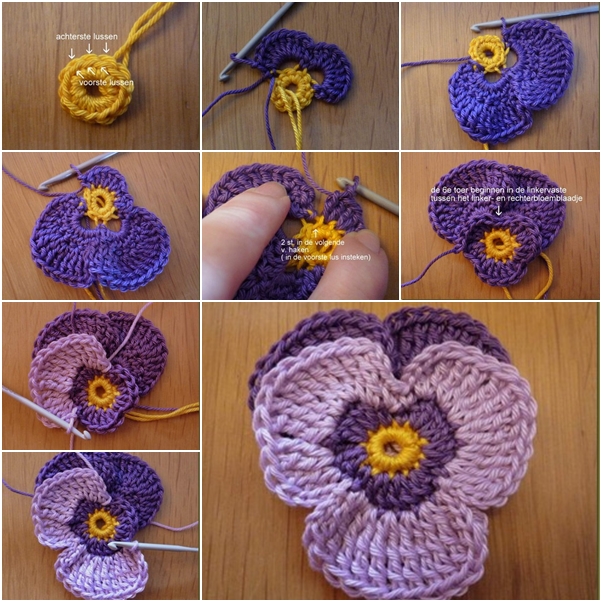 There is slight difference between violet and pansy, and the following video is a similar crochet tutorial you can follow.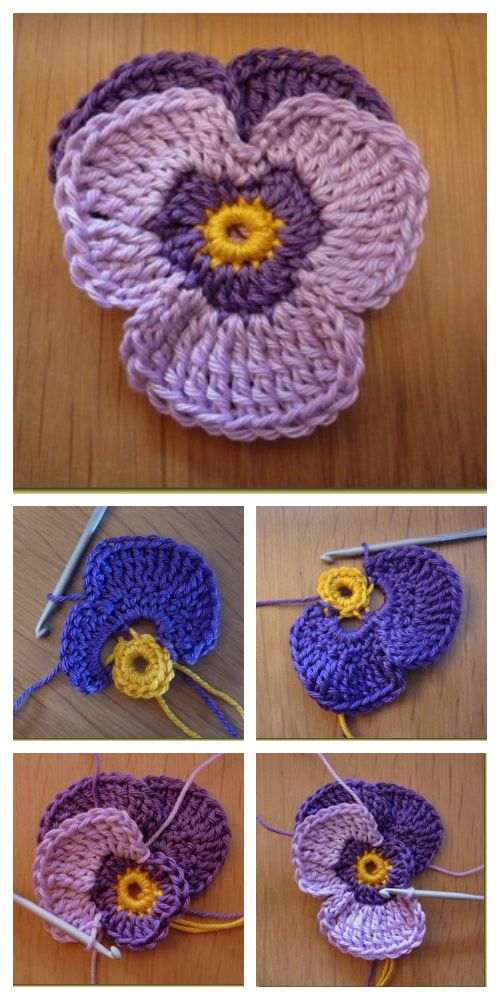 There is also English version available from the original that you can go check them out at the bottom of the post here: Crochet Violets.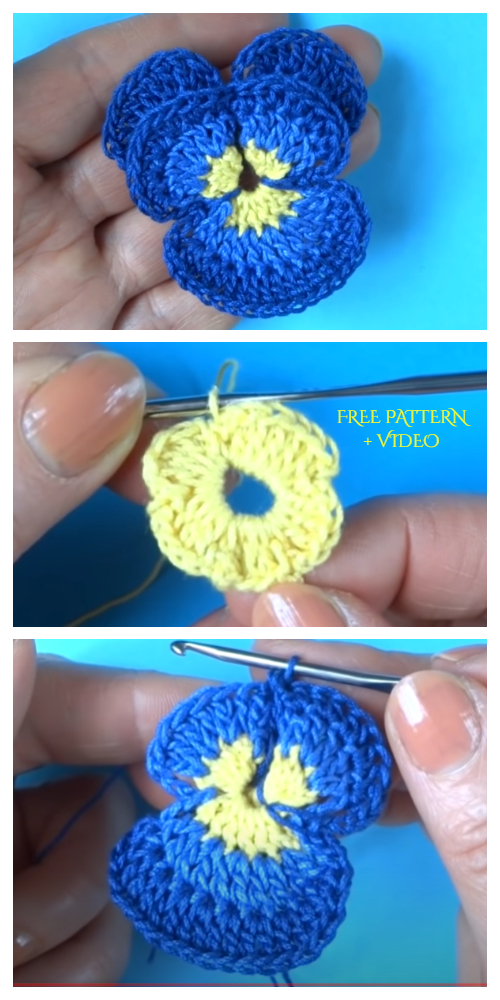 You May also love the  Crochet Pop Tab Flower Purse Free Pattern.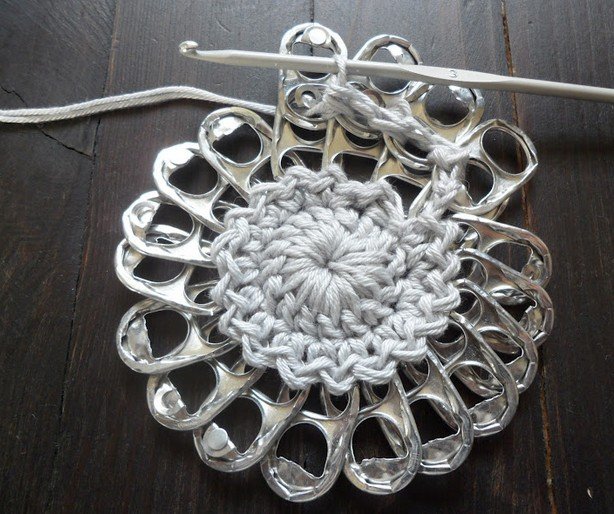 Crochet Pop Tab Flower Purse Free Pattern.
And the pretty curtain of Crochet Flower Power Valance Free Pattern Video Tutorial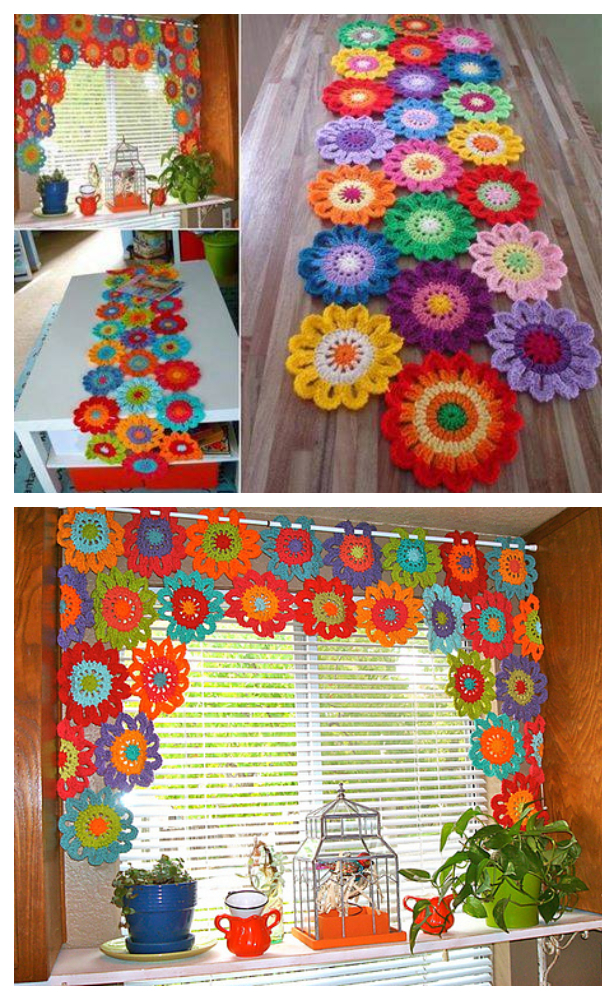 Crochet Flower Power Valance Free Pattern Video Tutorial