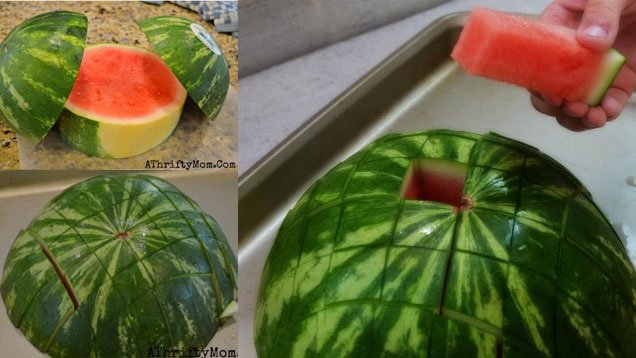 How to cut the watermelon into small fingers? I guess more often you do it the traditional way – slices or large chunks … simple but very ordinary.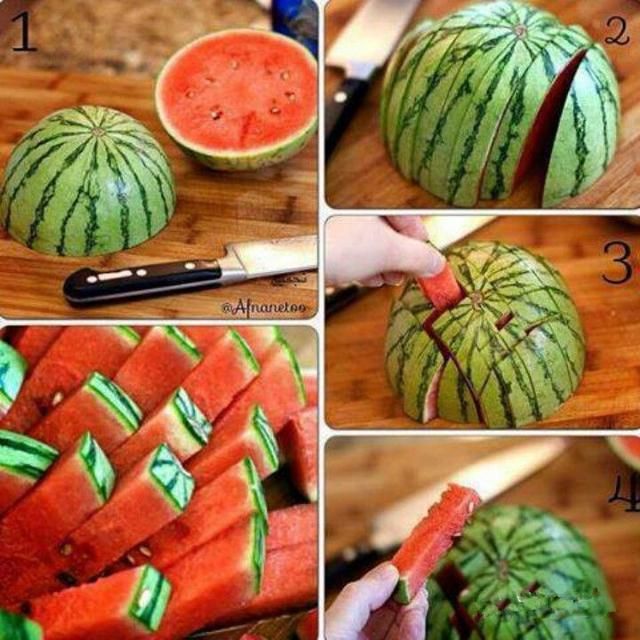 I usually cut off the watermelon peel first before cutting into strips, it's easy for kiddos little fingers so they can easily pull out a piece and still get a good amount of fruit! But they still mess up with juice over sleeves. Now I know what, I need to keep the peel to hold onto! Smart idea from raining hot coupons. I love watermelon, and so do my kids, so it's important to pick sweet and juicy watermelon, after google, I find a good photo tip as above and share with you guys.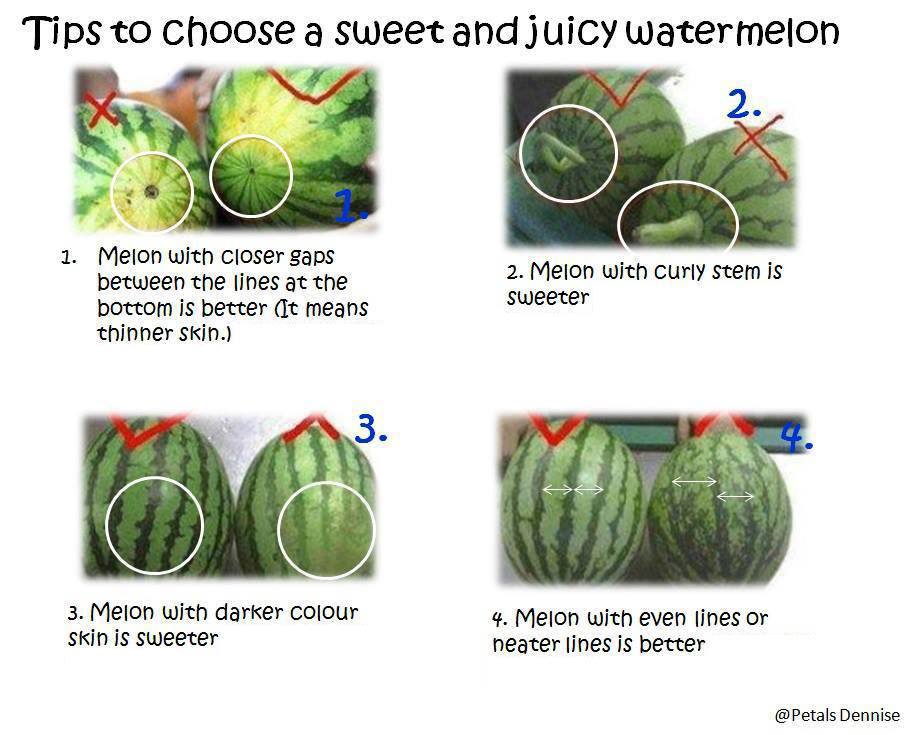 Here are more ways to cut and serve watermelon: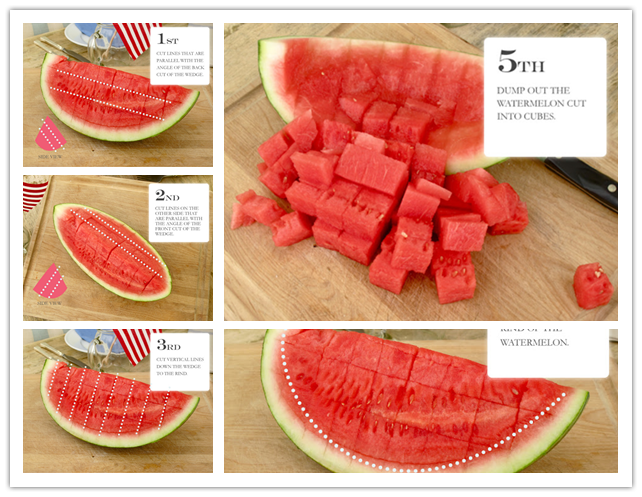 Do you like watermelon? Most of us do. I am a watermelon addict whenever I see it. It would be a pity to come home in a hot summer afternoon and find that I don't have a watermelon in my fridge. Here is an easy and quick way to cut watermelon to serve. When I went to one of my friends for dinner, the hostess served the watermelon soon, and we were all amazed how quickly she place the melon plates in front of us, and I have to share with you this cutting way when I saw it. Cool?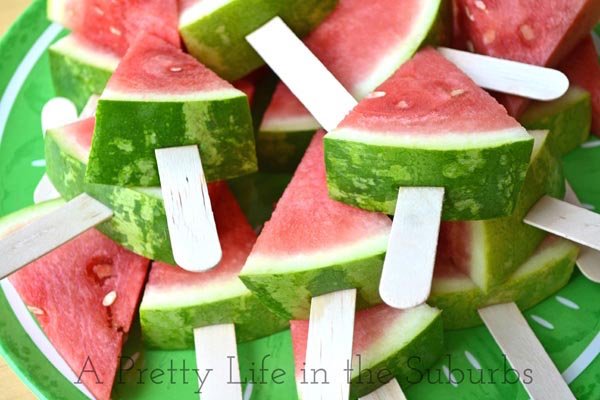 Watermelon Drink Dispenser from She Knows Watermelon Grill from She Knows