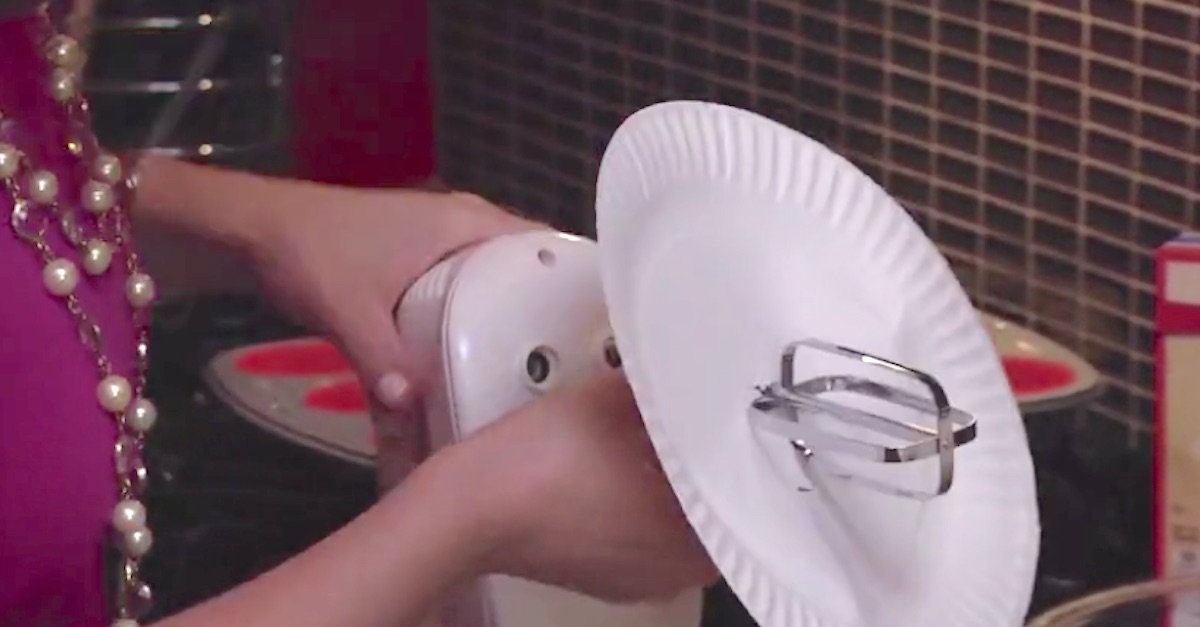 We have many creative ways to use paper plate as featured before, except for its basic duty of serving food. Today, we are sharing another baking hack you will love if you love making those sweet treats as cakes, bread or cookies around the kitchen. Every time I bake using the electric mixer or even hand mixer, I always splatter the batter around the bowl, and counter-top and everywhere! Baking is fun and cleaning afterwards is a big headache.  Here is a clever hack from Little Things will keep that from ever happening again!
All we need is a paper plate and a pair of scissors, so sweet to fulfill the laziness inside me and you will love it, too.
Here's the video… Enjoy!