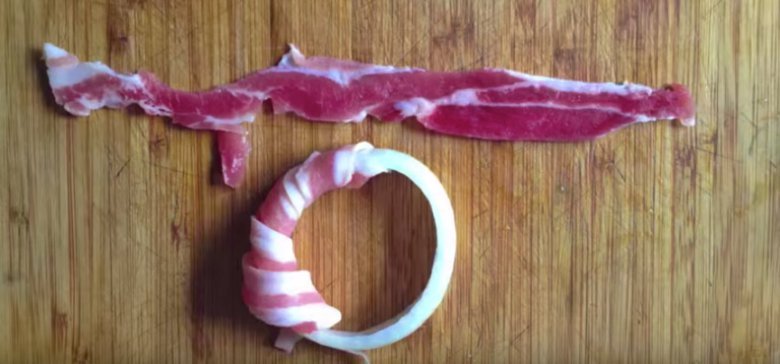 Onion ring is one of the popular fried foods we can see on restaurant menu, while bacon, another favorite must-have for meat lovers. When onion meets bacon, whether fried or grilled will definitely make us drooling.  Here is a awesome video from David Hughes that takes the snack-time classic and totally takes it to another level by wrapping bacon around onion rings. It's easier than it sounds, and totally delicious, perfect for your next party!
Directions:
Slice the onion into rings and cut each piece of bacon into 2 pieces.
Wrap the first piece of bacon tightly around an onion ring. Repeat with the second piece until the onion is fully covered.
Repeat with all the onion rings.
Cook in a smoker or on a grill until the bacon is crispy, about 30 minutes. In the video, they use a smoker set at approximately 285 degrees Fahrenheit.
Here is the video tutorial: