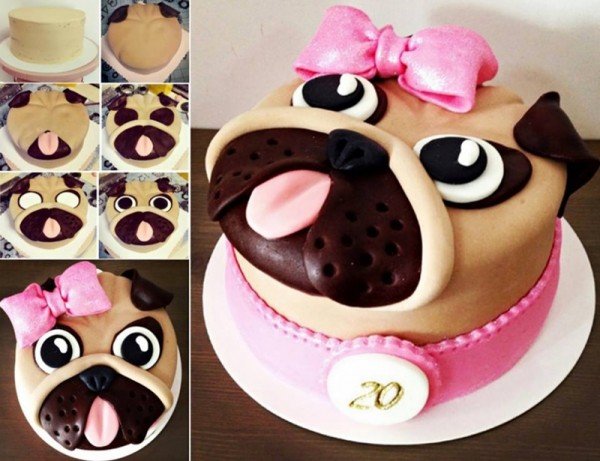 This Adorable Pug Cake is so cute and sure to be the highlight of your next party! The cake is a medium 3-layer dark chocolate sponge cake, filled with peanut butter buttercream. The cake is covered and decorated with homemade marshmallow fondant. YUM.
You can get the full recipe via Fat Bunny Bakery:
This fabulous smash cakes is another perfect choice for you to enjoy and make! Kids and anyone who loves puppies would get surprised with this handmade puppy cake as gift.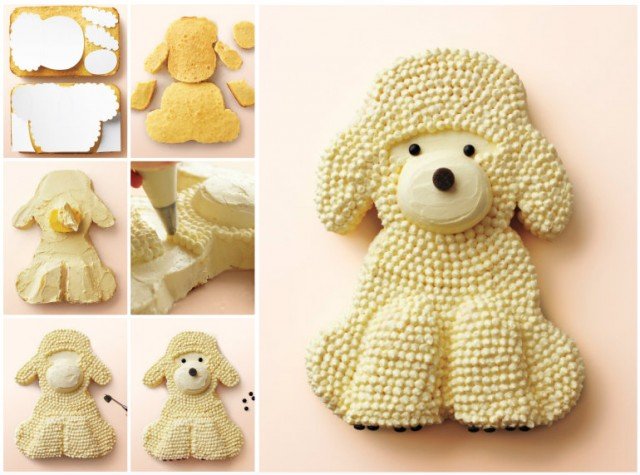 You can decorate any animal with this technique, too. Get the full tutorial via the link below:
This ninja birthday cake is awesome for a Ninja themed party or Ninja fans.