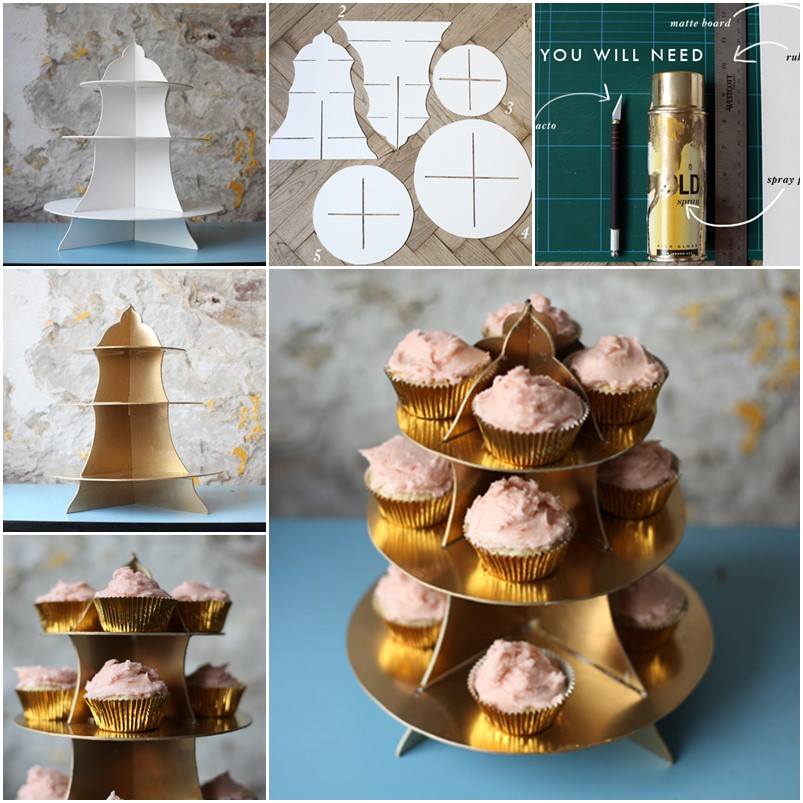 Do you want to have a cupcake stand to stack up your cupcakes for parties? Come over and check out this beautiful towel stand from simple material – cardboard, impressive, huh?!
What you need:
Cutting board
Matte board
Spray paint
Knife
Ruler
Steps:
Design and then cut out all of the 5 parts  with knife. You can download a template here.

Assemble all the parts together

Give it a spray of gold spray paint for extra shine. I first disassembled the parts and then sprayed them and let them dry for a day. (Optional)
You can get the full tutorial here.