It's strawberry season, and time to pick up fresh strawberries with kids around your community. While strawberry is not easy to keep fresh, and what to do with them? Don't worry, if you are good at bakery, check out the strawberry recipes on the site, the Strawberry Surprise Cake would be a nice surprise for kids party. This delicious Chocolate Strawberry Oasis Pie is an easier alternative way to serve your dessert without any baking efforts, so easy to make and can be served in half an hour. A fabulous dessert for tea time or after meal treat if you have sweet tastebud.  You can also top the pie with fresh berries, whipped cream.  You can use chocolate cookie or other cookies or cakes of your favorite to make the crust instead, ideal for this Season.
You may love another no bake one: Chocolate Strawberry Roses Recipe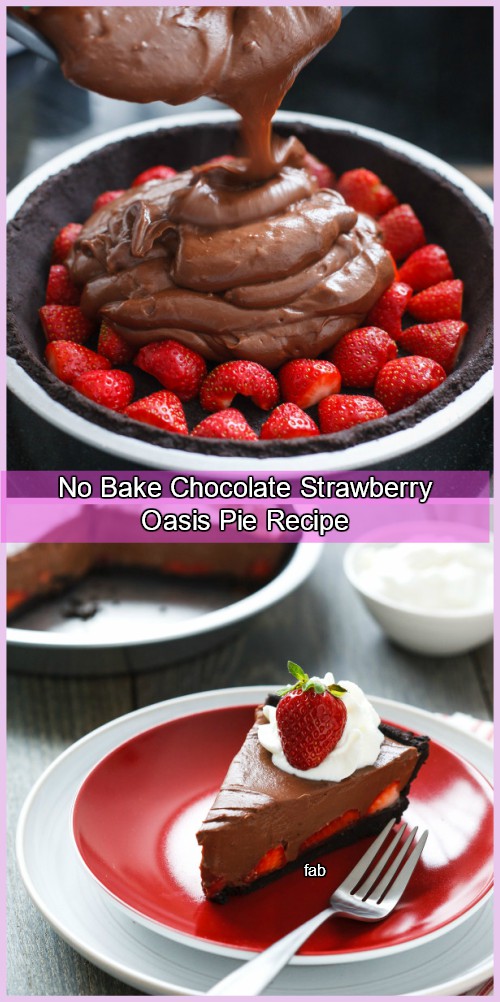 Get the recipe and directions via love and olive oil below:
Chocolate Strawberry Oasis Pie
The Easy Frozen Strawberry Crunch Cake is another perfect choice to cool you down in warm whether.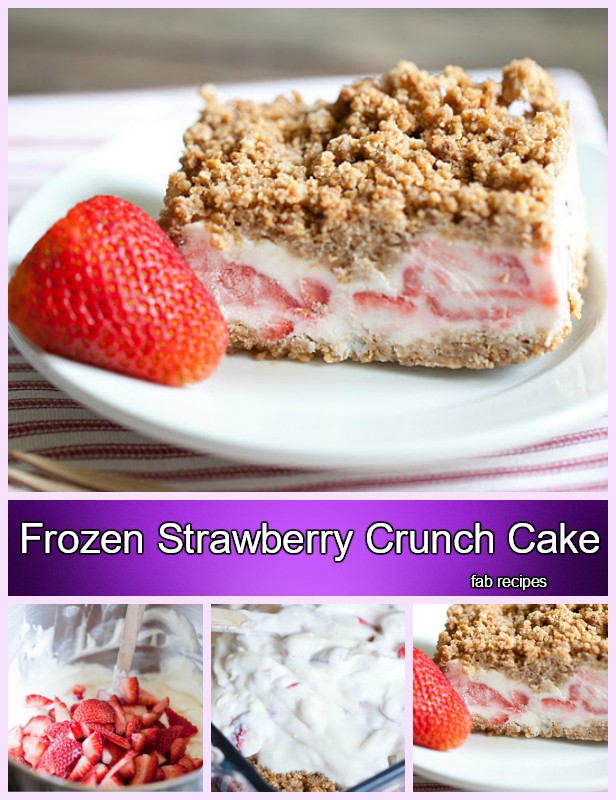 Tutorial – Easy Frozen Strawberry Crunch Cake