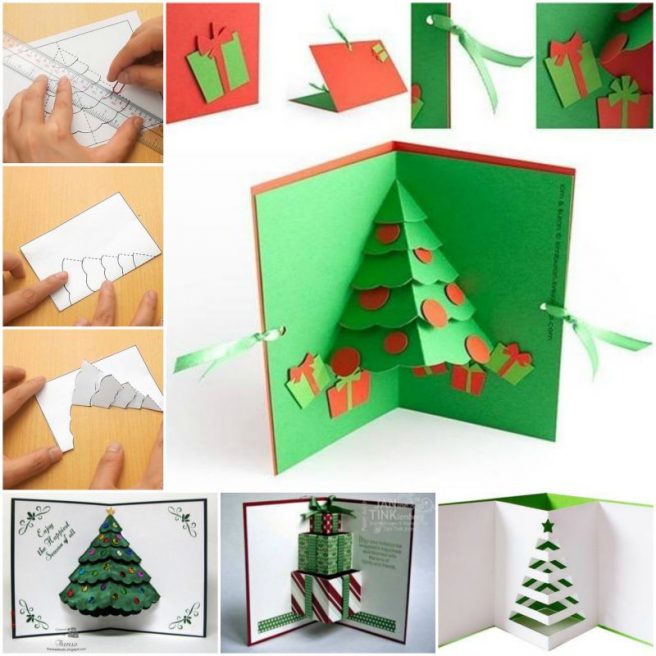 How to DIY make a handmade Christmas tree pop-up greeting card for this coming holiday? Here is a pretty simple tutorial to make a great Christmas tree pop up using Robert Sabuda Method. It's really an inspirational and kids friendly paper craft project. You can cut all shapes of trees, or gift boxes as featured in above photo, by adding sequins, colorful paper stars, beads or stickers etc for festive decoration. Be sure to give some parental supervision to toddlers and little kids though it looks way easy! 😉
You can get the full tutorial with printable template via wikihow:
If you want to make sure your Christmas card doesn't end up in the garbage, this one might just be right project for you during Christmas season. It is made from cardstock and corrugated cardboard, and decorated with rhinestones.