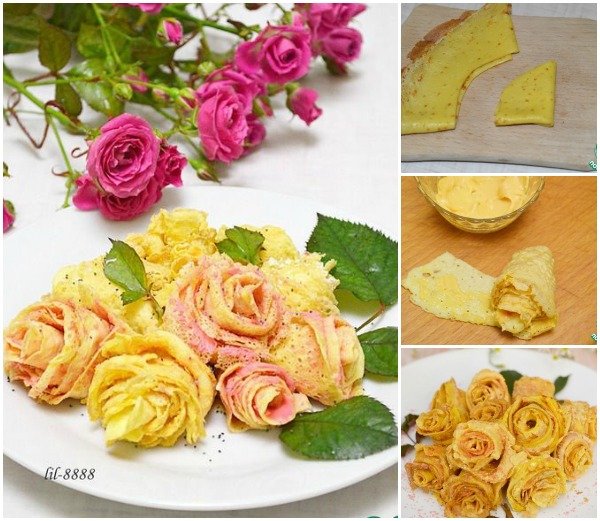 It is so lovely an idea to make pancake roses for breakfast or any party treats.It's easy to do, and the result will please both the kiddos and the whole family.
Ingredients for " Pancake" Roses ":
Eggs – 2 pcs
Flour – 2 tbsp.
Starch – 2 tbsp.
Salt
Milk – 250 ml
Vegetable oil – 1 tbsp
Chocolate (preferably color ) – 50 g
Sugar ( + color for decoration ) – 50 g
Butter – 50 g
Directions:
In a large bowl, beat eggs with salt, and whisk the flour and starch. Then gradually add the milk and whisk until a thick batter is formed.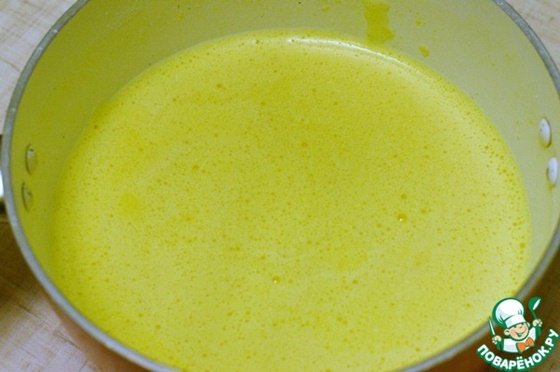 Then pour the oil onto the skillet at medium heat . ladle about 1/4 cup of the batter onto the skillet, to make a thin pancake. Cook, until bubbles break the surface of the pancakes, and the undersides are golden brown. Flip with a spatula and cook on the second side. Each finished pancake greased and sprinkled with sugar or any flavors you love. Pancake folded in half , then in half again. Then cut , as shown in the photo .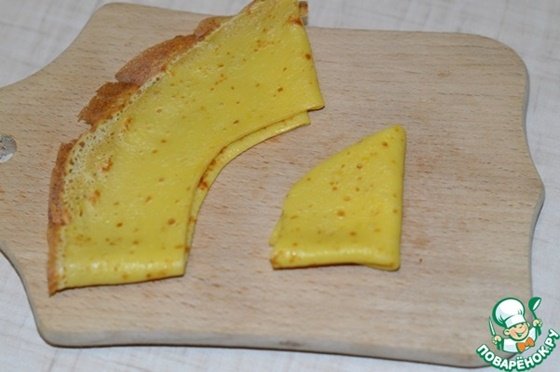 Roll up the cut pancakes into 2 roses: small and large: Melt chocolate in hot water . You can use bright thick jam . Get the " pancake ring" cut from one side, brush melted chocolate or jam along its edge, then roll up the "ring" into a beautiful rose.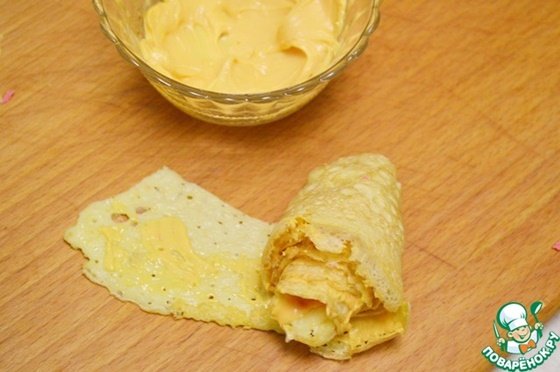 Arrange pancake roses on a plate and decorate as desired, and Enjoy~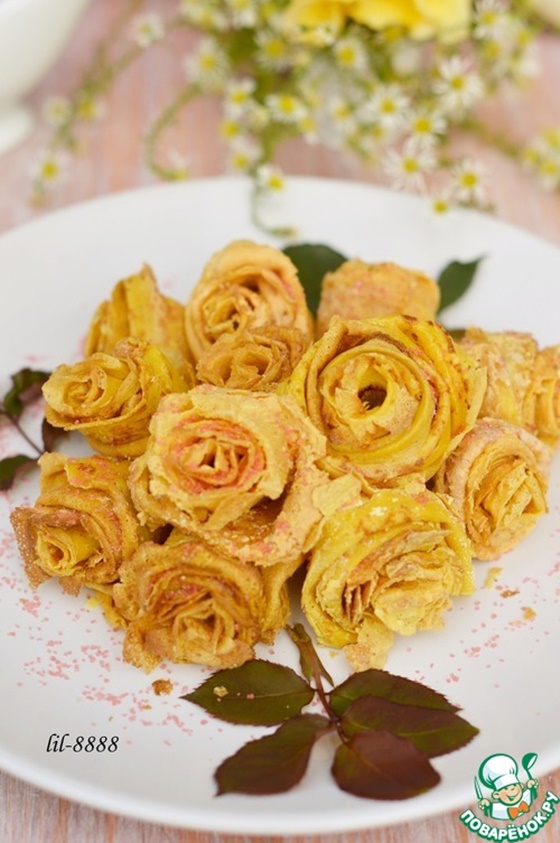 Looks pretty and rosey for a good morning mood?