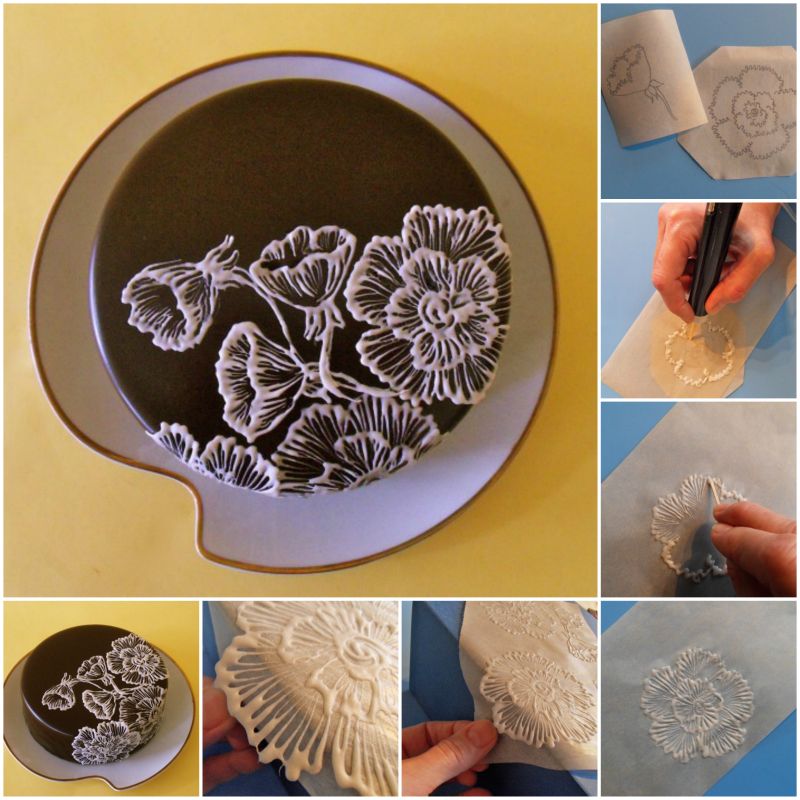 This is really beautiful to decorate cakes with this sketching skills, like artwork?! To do this embroidered cake decor first you have to prepare some royal icing. Put a greased parchment paper over a paper with the template of the design you want to make. Fill a thin nozzle piping bag with royal icing and start drawing your design. Using a flat toothpick make inward strokes with the outline you have made with icing. When the icing has dried remove the embroidered pattern from the parchment paper and decorate your cake.
Supplies you may need:
SugarVeil Icing
Icing Dispenser
parchment cone, or piping bag fitted with small tip
Flat toothpick
parchment paper (greased)
You can get more cake decorating ideas from cake central.