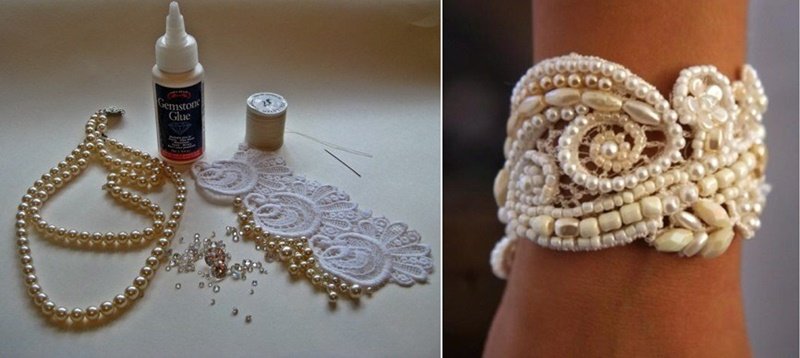 This is really a simple and chic way to make bracelet, I myself is addictive to pearls, and definitely share with you guys. Do you know that wearing Pearl can help in curing health problems including diseases related to sleep, depression, insanity, weak mind, indigestion, asthma, T.B., heart problems, menstrual disorders in ladies and weak eyesight etc?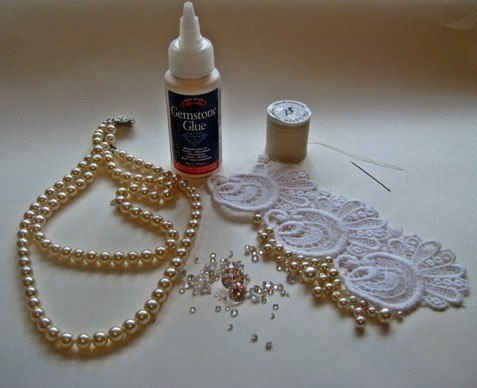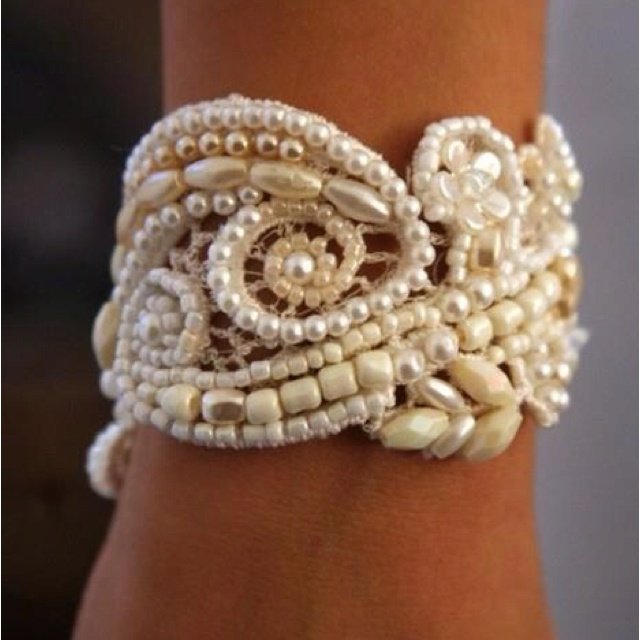 Supplies you need:
Loose pearls
Loose gemstones
Lace (measured to fit wrist)
Needle and cream thread
Gemstone glue
A fastener or clasp
How to:
Arrange the pearls loosely on top of the lace to get an idea of where you want them to go, and securely sew the pearls and beads in place with needle and thread
Glue the loose gemstones in the pattern you love along the lace with a gemstone glue.
Sew 1 or several vintage clasp to close the bracelet according to the width.