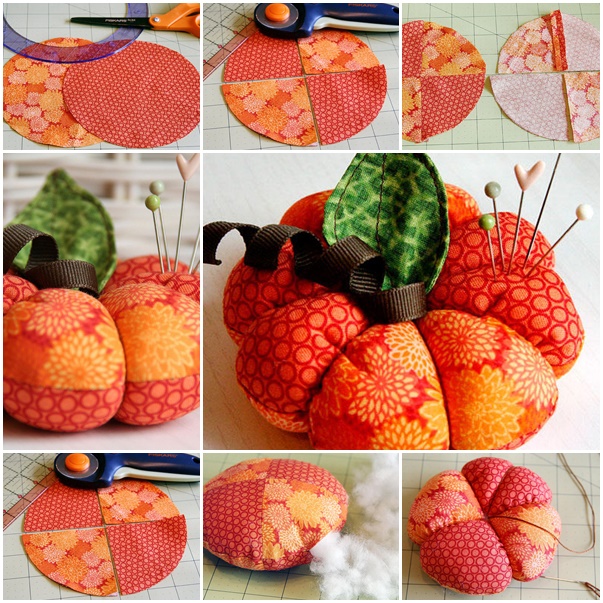 It may be early to get prepared for Halloween, but I can feel the chill in the air in the morning and at night. Autumn is at the corner. I am trying to find some projects for this big kids day, and come across this easy sewing project to make fabric pumpkin pincushion. Love the idea of patchwork which makes it more easier to make a pumpkin perfect shaped. I can make larger one as Halloween decoration.
Supplies you may need:
Coordinating fabric scraps at least 8" square
Embroidery thread
Large doll needle
Polyfil
You may get original ideas from fiskars here.