The yarn birdie is easy and fun to make in minutes and you can make your own by using different colored yarns and creating more fun patterns. Instead of crochet and knitting, here comes an easy and fun yarn crafts to use your leftover yarn scraps – Fun Yarn Birds DIY Tutorial. This adorable ornament out of only yarn, piece of tissue paper and small cardboard. They make great gifts and they cost next to nothing to make. These birdies are button cute, and kids friendly. I also have some other yarn projects you would love to check out, and I recommend the Princess Leia Yarn Wig for Halloween, the Simple Yarn Winter Hat Ornament for Christmas Decoration. They can be great ornaments for holidays or home decoration elements for kids room, such as birdie mobile. The cutest yarn birdies can be good gifts for babies and little kids, too.
You may love: DIY Yarn Dolls Tutorial – Easy & Fun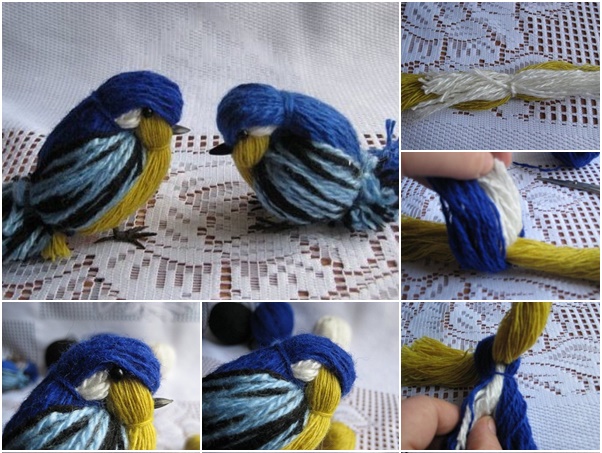 Materials Needed:
Yarn – 3-4 different colors,
Scissor,
Cardstock paper,
Ruler,
Craft glue,
Craft wire,
Craft pliers,
Beads – 2 black, medium size,
Needle and black thread.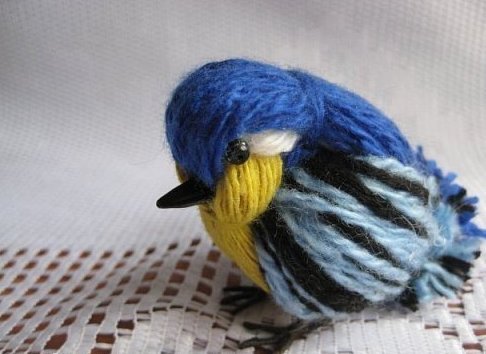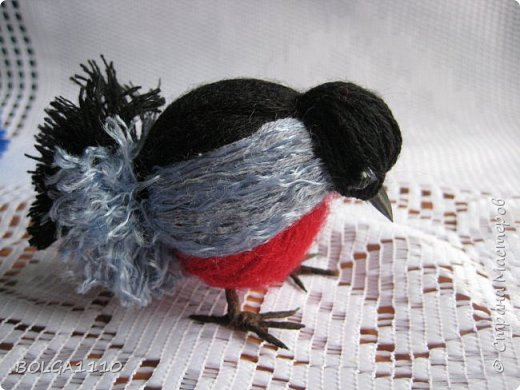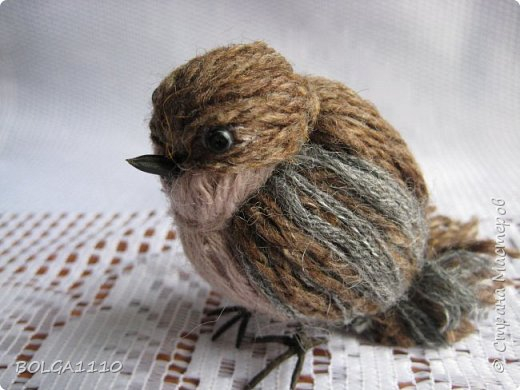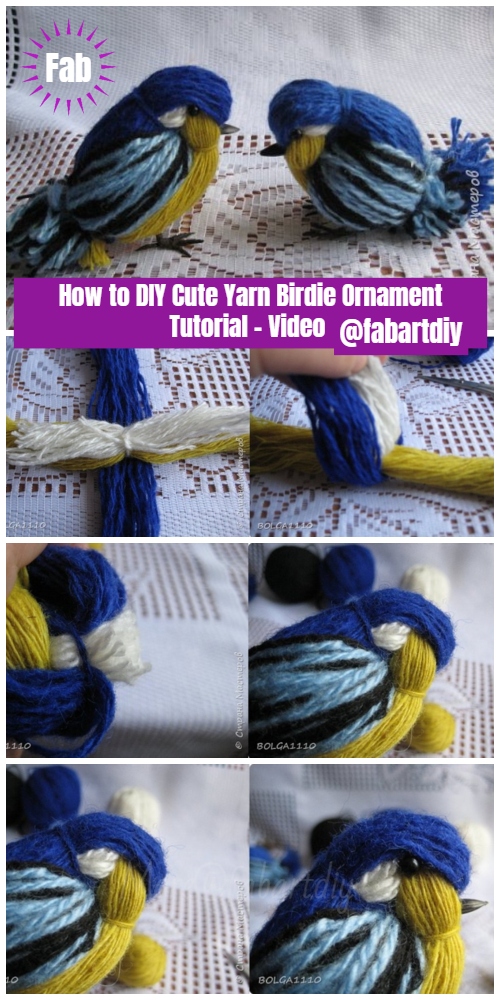 Here is a small yarn project for you, it's easy and fun to make even with toddlers. The original is from russian website. You can get the full tutorial via the link:
As Passionate DIYers, Guidecentral English showed us the video on how to make this yarn birdie available.
If you perfect picture tutorial as I do, g0 check out and find out how to make this cute yarn bird. Instructables – DIY Cute Yarn Bird.