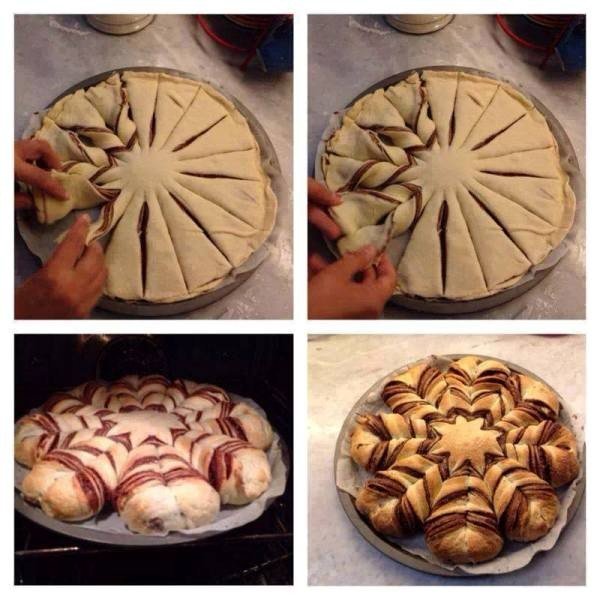 There are so many recipes that you can make using Nutella: strawberry with Nutella, Nutella pop tarts, Nutella croissants, Nutella Popsicle. Today I am bringing to you is another beautiful recipe made with Nutella: braided bread in flower shape.
Ingredients for reference:
2 eggs
60g sugar
a little bit of salt
2 tablespoon of warm milk
a little bit of vanilla
500 grams flour.
1 tsp yeast
30g Butter
Mix the ingredients for 5 minutes before adding butter. Continue until a very soft dough is formed. Cover it with a kitchen towel and leave the bowl in a warm place for about an hour and a half till the dough rise. In another bowl, a smaller one mix 2 tablespoons of Nutella with 2 tablespoons of milk. Use a round baking pan. Grease it. Spread your working station with flower. After one hour and a half take the dough out of the bowl. Spread a "sheet" of dough in the working station. Use a spoon and cover the dough with the Nutella and milk mix. Spread another dough "sheet" over the Nutella mix. Repeat for 4 times. Cut the dough as picture above . Braid each piece to form a flower, then place it onto a round pan. Leave it for another 15 minutes before you bake it. Put the pan into a preheated oven and bake for about 30 – 45 minutes at 220 degrees or until its golden brown. Enjoy !!