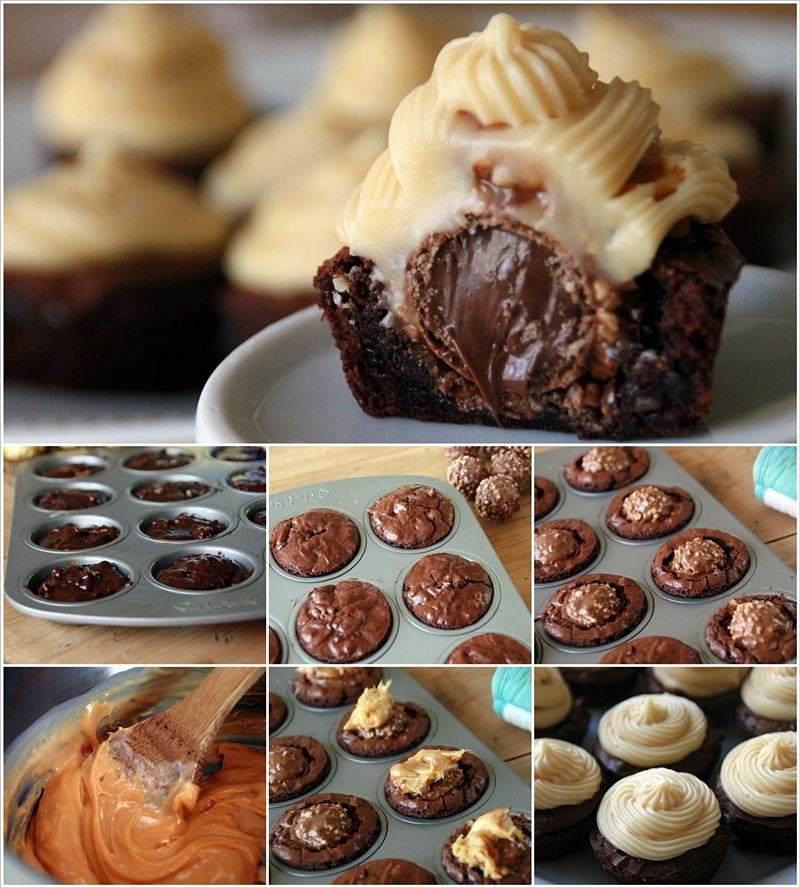 To make these delicious and tempting brownie bites first you have to make some brownies in a muffin tray. Take them out of oven and press a Ferrero Rocher chocolate in each brownie. Pour a tin of condensed milk in a pan and cook it on slow heat. Keep on stirring until you get a brown caramel ready. Top the Ferrero Rocher candies with a bit of caramel if you like and mix the rest in cream cheese frosting. Fill a piping bag with this caramel cream cheese and ice the brownies. For more details about this quick and yummy recipe visit
cooking with chopin.
Image credit:
stylish board
Materials you may need:
brownie mix (or make your own homemade batter)
some cream cheese
butter
a small can of sweetened condensed milk
powdered sugar,
and the candies (your choice…).