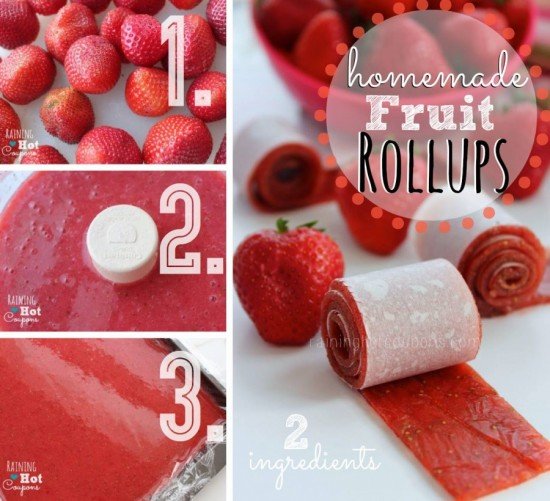 Fruit Rollups are healthy treat that you can enjoy at any time and perfect for snacks and lunch boxes. This simple 2 ingredient strawberry is easy to make and perfect recipe for the strawberry season. Strawberries are perfect fruit for beauty and health, yet not easy for storage, these strawberry roll up snack will save you a lot.
Here is a video with the whole process for your reference:
DIRECTIONS:
1. Preheat oven to 225.
2. Blend fruit and honey in blender until very smooth.
3. Pour mixture onto parchment lined baking sheets and spread until thin. You want it to be very even so it will cook evenly. Otherwise, you will have some dry parts and other burned parts!
4. Remove from oven when the rollups are not stick (about 2-3 hours). Let cool then slice and roll!
Do you want other flavors? Then don't miss this out: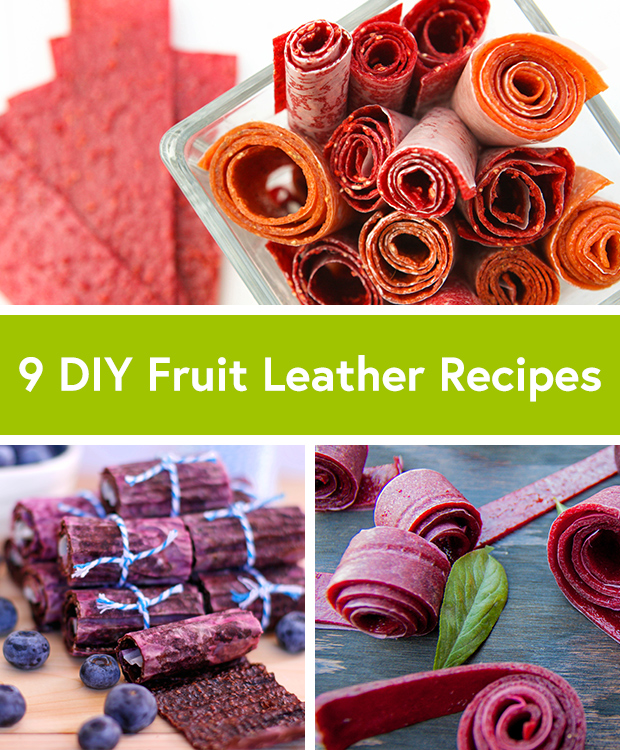 Kids may love these: